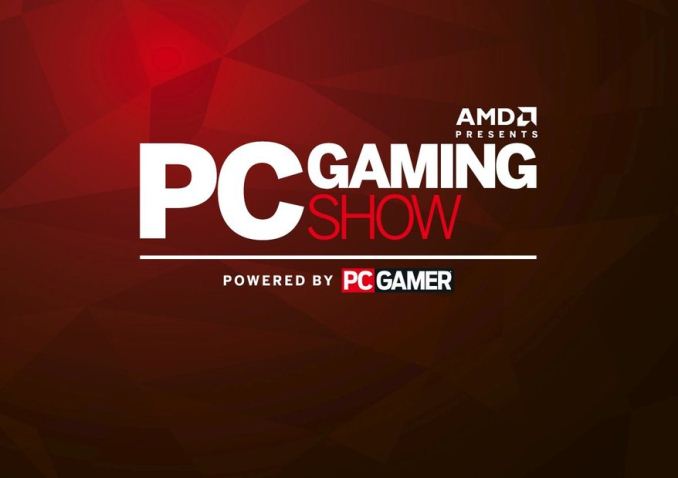 Though this isn't strictly hardware news, it's hard to argue that PC hardware and PC gaming aren't inexorably linked, especially in the case of the annual Electronic Entertainment Expo (E3).
The video gaming industry's biggest press event of the year, E3 is home to a number of major video gaming announcements. Along with being a major games showcase, E3 is also a major game console and platform showcase, with the show being the traditional backdrop for major console launches and updates. In fact between the publisher game presentations and the console manufacturer presentations, the only platform not specifically represented is the PC. PC games get covered at publisher presentations, and in better years even Microsoft will pitch in, but the PC doesn't get the equivalent of a platform press event similar to those held for Microsoft, Sony, and Nintendo's game consoles. Or at least it didn't, until this year.
AMD and PC Gamer have announced today that the two of them are coming together to host the PC Gaming Show, an E3 press conference specifically focused on the PC. This marks the first time in many years that a PC-centric press conference has been held at E3, and comes of the heels of previous, lower key efforts by groups such as the Open Gaming Alliance to drum up additional attention for the PC at E3. Right now this doesn't appear to be a very broad show from a hardware/OS standpoint – the only hardware vendor sponsoring the show is AMD, and Windows/DirectX developer Microsoft is not participating either – but this is with any luck the start of a larger, regular PC platform conference for E3.
As for the more immediate and important future however, the show's organizers have announced that they have already lined up a number of PC software developers and publishers for the event. The PC Gaming Show "will feature appearances by Dean Hall of DayZ fame, Cliff Bleszinski of Boss Key Productions, and developers from studios including Blizzard, Bohemia Interactive, Cloud Imperium Games, Tripwire Interactive, Square Enix, Obsidian, Paradox, Devolver Digital and the Humble Bundlers, with more to be announced." At this time the show's website indicates that they're still interested in hearing from additional participants, so we may yet see additional developers and publishers sign on.
Finally, today's announcement also confirms the date and time of the show, along with its availability. The show will be held at 5pm on Tuesday, June 16th at the Belasco Theater. Sony, Microsoft, and Nintendo have not yet announced when their respective conferences will be, but those conferences are traditionally held on Monday or early Tuesday, so I expect that those shows will occur before the PC Gaming Show, making it the last platform conference of E3. In any case, home viewers will be able to catch the show live via Twitch, who is also listed as one of the show's sponsors.
Source: PC Gaming Show