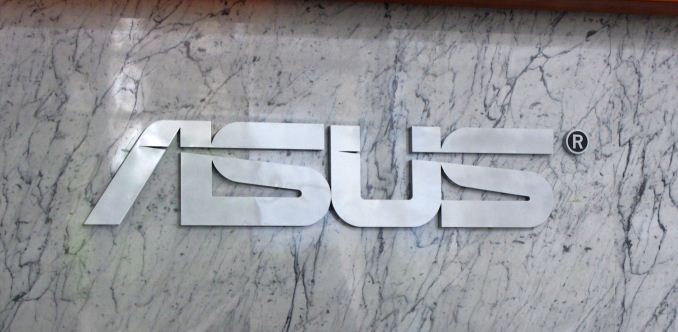 As part of our Computex trip this year, ASUS gave us a guided tour of its testing facilities at the ASUS headquarters in Northern Taipei. As part of this tour, we also spoke to engineers making sure that the features work to specifications, how they test, and also an interview with Dr Albert Chang, the Senior Division Director in R&D for the entire Motherboard Business Unit which will be in another post later this week.
It seems to be a common theme with motherboard manufacturer HQs in Taiwan: they all seem to be on the outskirts of the city limits. We have covered ASRock, ECS and GIGABYTE in the past, and with the exception of ASRock, the other two and ASUS have very obvious and dedicated buildings featuring the logo, as well as a dedicated entrance hall for visitors, employees, customers and the press. Even during our Friday afternoon tour, the building was very busy.
As with most of these companies, the entrance to the building is adorned with artworks and company philosophies. To the right of the front door is a Mona Lisa crossed with a surreal melting Dali-esque frame, with the image made from motherboard PCB components: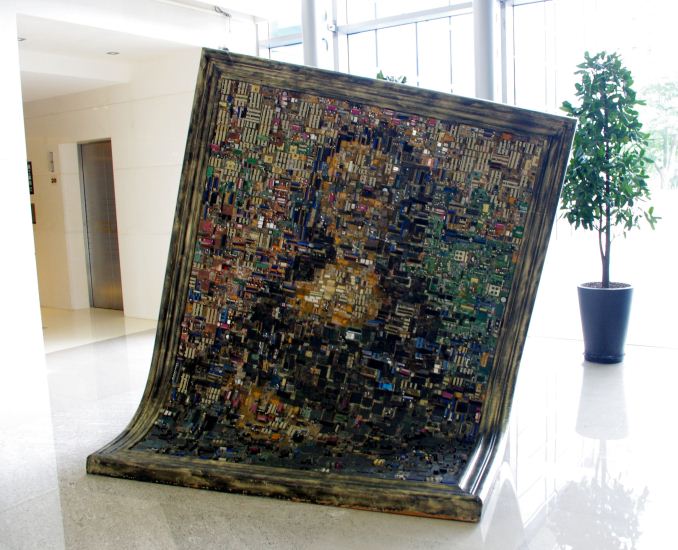 Whereas right ahead is a cast bull, also adorned in PCB components: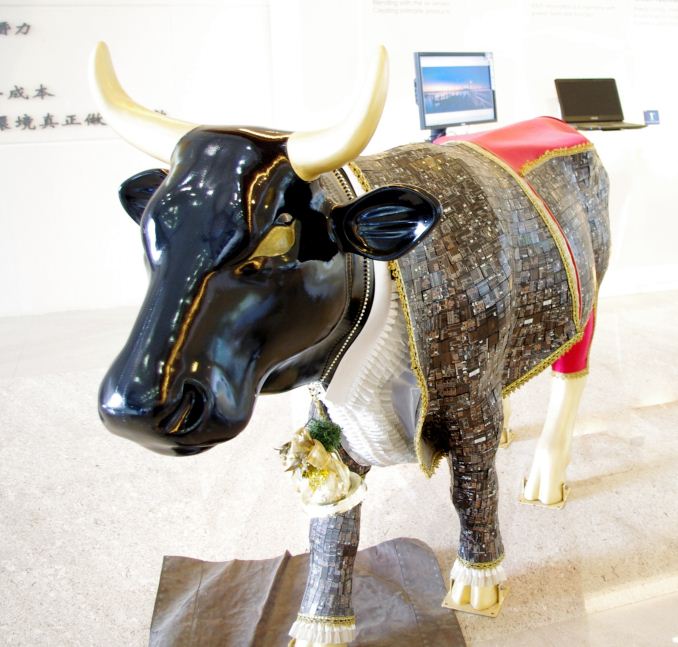 On each side of the entrance is the ASUS Business Philosophy – one side to the left in Chinese: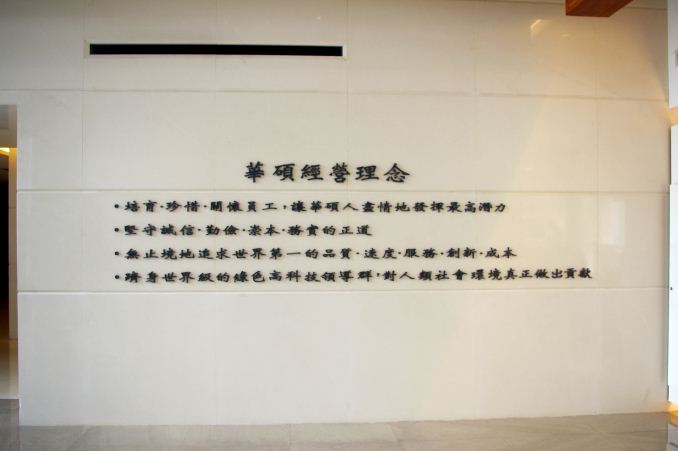 And handy for us foreigners, the English version opposite: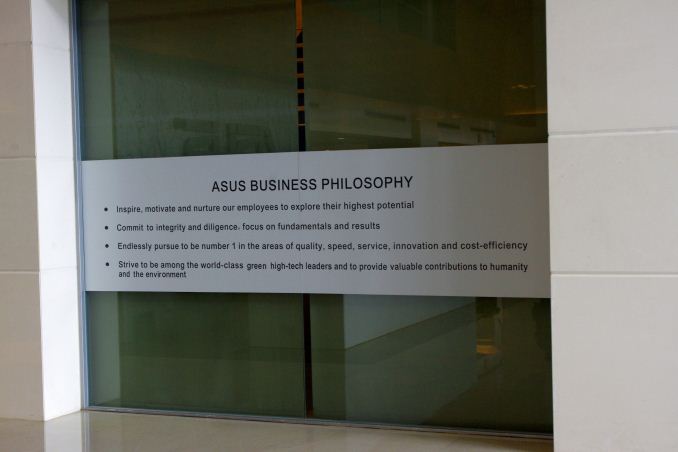 ASUS, like many other large technology companies, offer facilities to their employees in terms of food and fitness. The HQ offers a gym, a swimming pool and a full sized sports hall: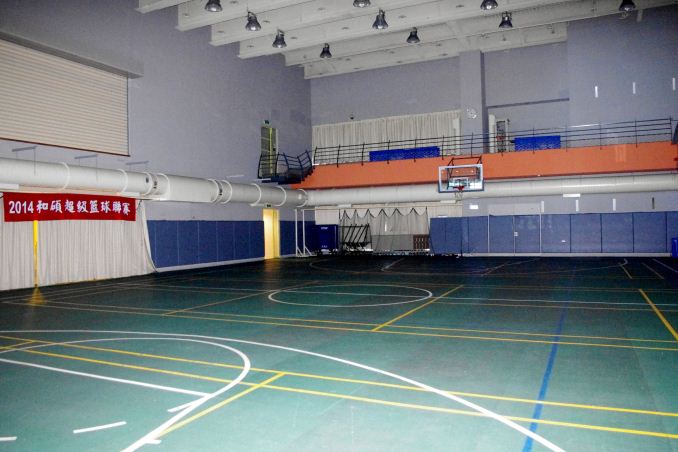 At the end of my tour, back at the second floor coffee shop, this hall had become full of people playing volleyball in different guises. As many Asian businesses like to do, keeping their employees fit and healthy (and perhaps monitoring their physical fitness) is part of promoting a strong work ethic.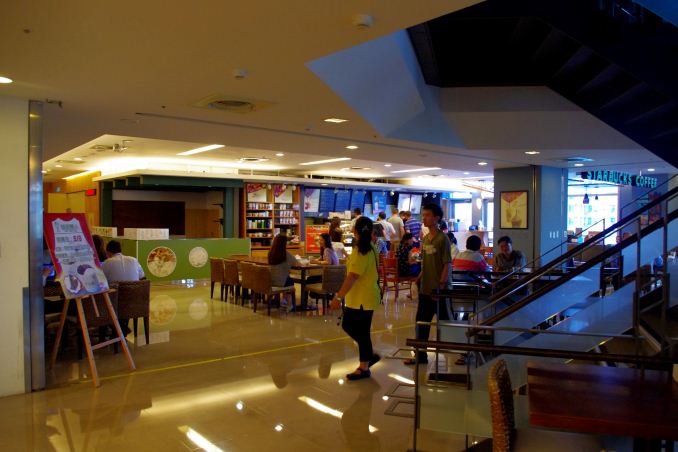 Despite being a building that only employees (and guests) can enter, it seems to make business sense to open a Starbucks franchise just below the gym and pool. As a side-business in the building to keep the workforce happy, I assume ASUS does not need to make profit on this, and it is worth noting that my tour guides each had 200 NT (Taiwanese Dollars, about $6.60) to spend in the nourishment facilities in the building per day.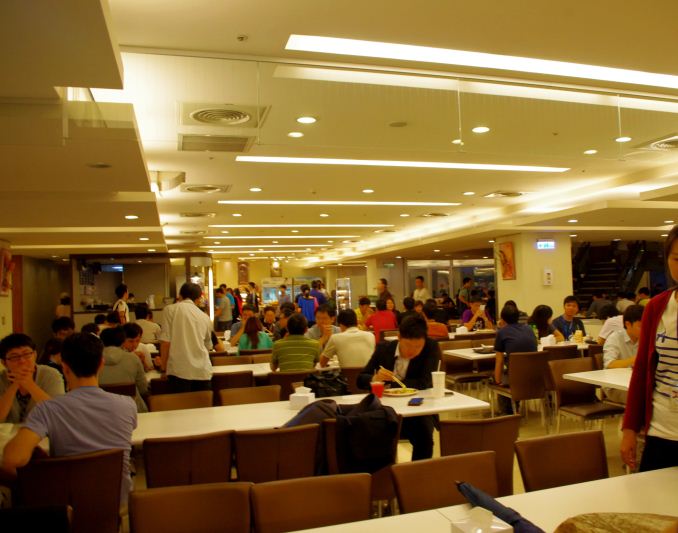 For those employees that worked later hours, beyond 6PM even on a Friday, the food hall provided six different types of food including vegetarian, native Taiwanese cuisine, Korean cuisine and a buffet style service.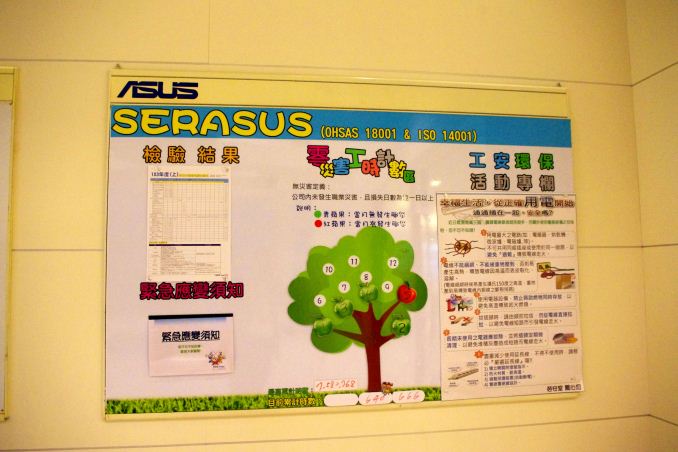 Next to the cash machine and banking facilities was this little gem – one of ASUS' posters to help reduce waste within the company and aim to keep energy use down.
My tour consisted of two main parts – a trip upstairs to a testing and QVL lab, and a trip to the basement for the extended testing facilities.