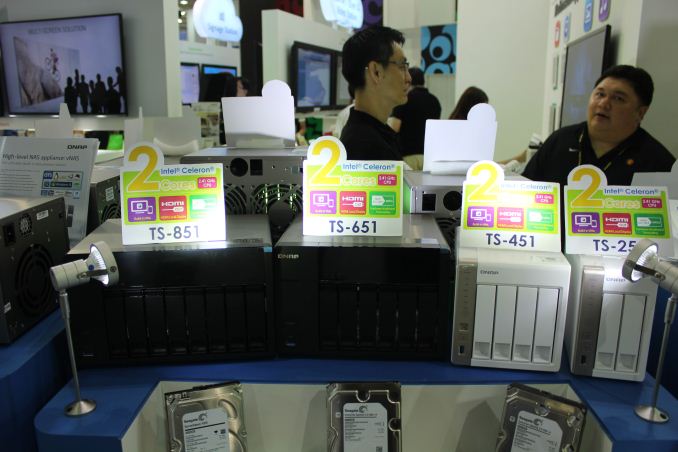 Continuing with NAS coverage from Computes, QNAP had a few new products to show, including the new HS-251 silent NAS. However, I spent most of my time looking at their software and especially virtualization because that was a feature QNAP highlighted heavily, mostly because they now support virtualization even in lower-end models.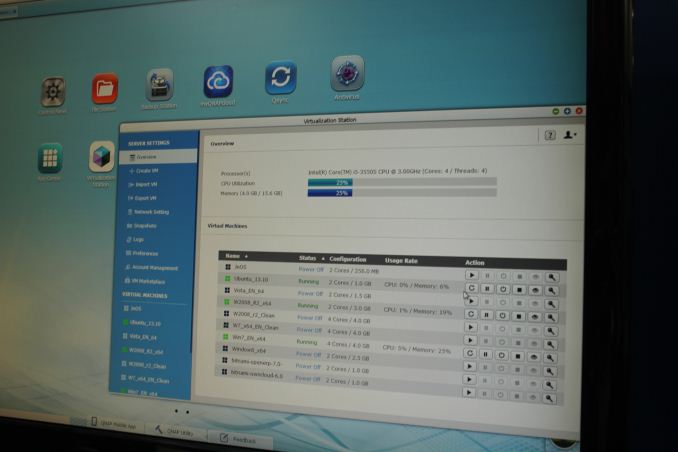 The virtualization window is very simple to use and the software supports imported VMs from most virtualization software. Exporting is also possible in case you want or need to move the VM to another machine. There is also a snapshot feature that allows you to take a snapshot of the system state and then return to that state later in case a user manages to break something for instance.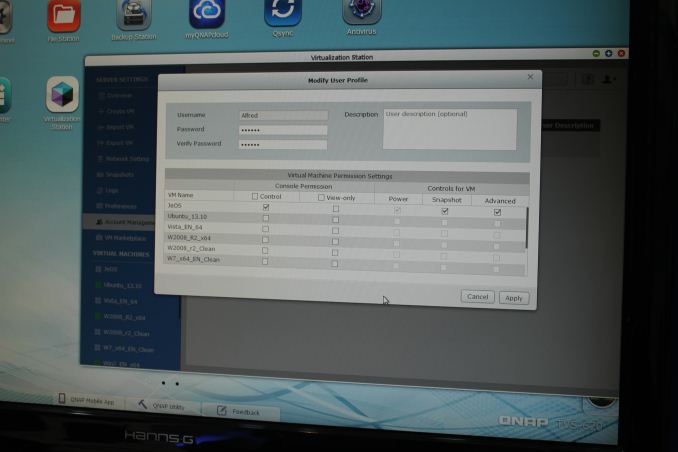 Permissions can be set for every user and VM individually to ensure that the users only have access to what they need.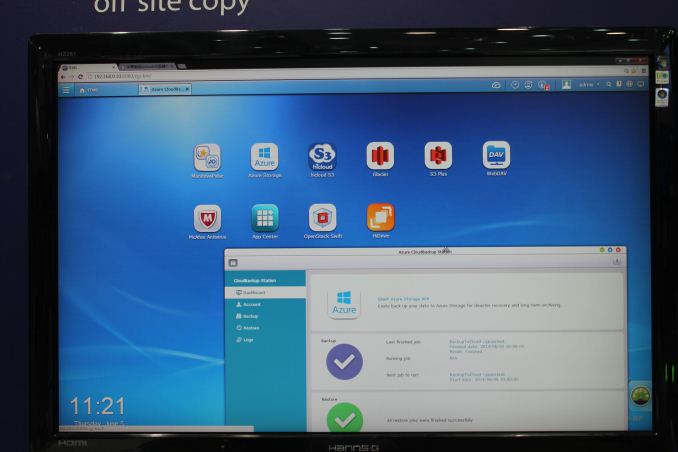 Overall the software is very app-centric and more apps can be downloaded from QNAP's App Center. Cloud backups are of course supported as well with several service options.
And now, the hardware. Another thing QNAP emphasized was their use of Intel Celeron CPUs instead of Atom that most of their competitors use. I think the specific SKU in this case is a Silvermont based Celeron J1750 (UPDATE: J1800), which should provide far better performance than the old Bonell based NAS-specific Atoms. QNAP said that this allows VMs to be run even in lower-end models, which is something that Atom doesn't support (at least not that well). Obviously you won't be able to run several VMs at once like in the pictures above but one VM should still be enough for home or even small business use. Moreover, Celeron CPUs are powerful enough to do transcoding on the fly, which can be beneficial in case you happen to use an Apple TV or other format picky media player.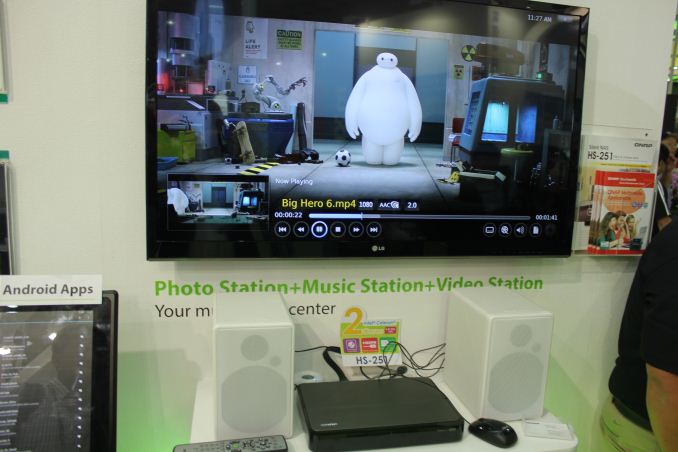 The HS-251 is successor to the popular HS-210 silent NAS. It features two 3.5" hard drive bays and is passively cooled, meaning that the only noise will be coming from the hard drives (or no noise at all if you are crazy enough to go with SSDs). It features the same Celeron CPU as the TS-x51 series along with 1080p video and 7.1 audio playback.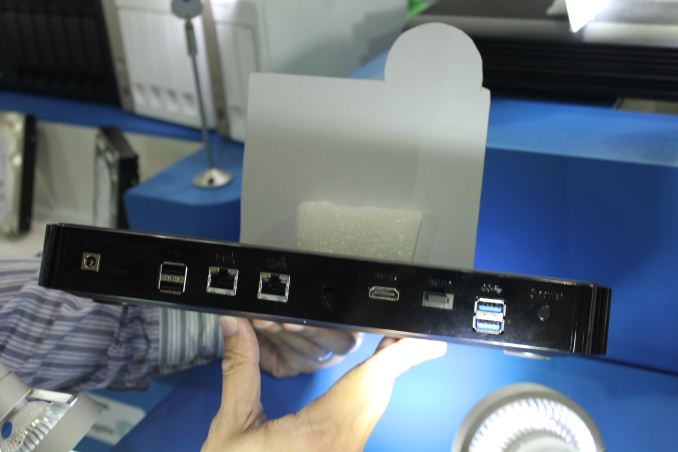 For connectivity there are two Gigabit Ethernet, two USB 3.0, HDMI and optical audio ports. I think the HS-251 should be a great fit for people who are looking for a NAS that functions as a media player because unlike with traditional NASs, there is no extra noise from the fans that could negatively impact the experience.