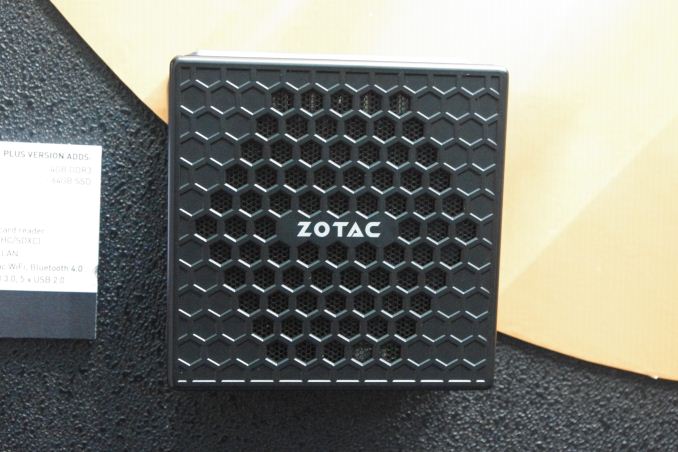 Over the last year or so, Zotac seems to have reduced its motherboard output in focus of the mini-PCs. It explains why we have no Zotac Z87 or Z97 motherboard on show! However the mini-PC business seems to be doing well for Zotac, especially in the digital signage sector so I hear, and we have reported on some interesting new models in our Pipeline feed over the year. There were two particularly interesting items on display at the Zotac booth this year at Computex.
ZBOX Sphere
Despite a sphere not being box shaped, the ZBOX line recently got a new member in the Sphere. The model on display at the booth was based on the i5-4200U mobile processor with support for two SO-DIMM modules of 8 GB each.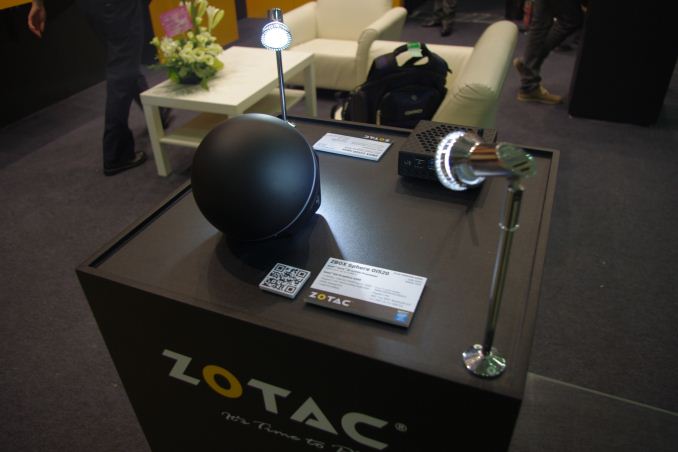 The Sphere is designed to light up around the rim, and I believe Zotac is planning to develop different lighting strategies. The design opens itself up to some visual modifications down the road – I instantly thought of a Homer Simpson model.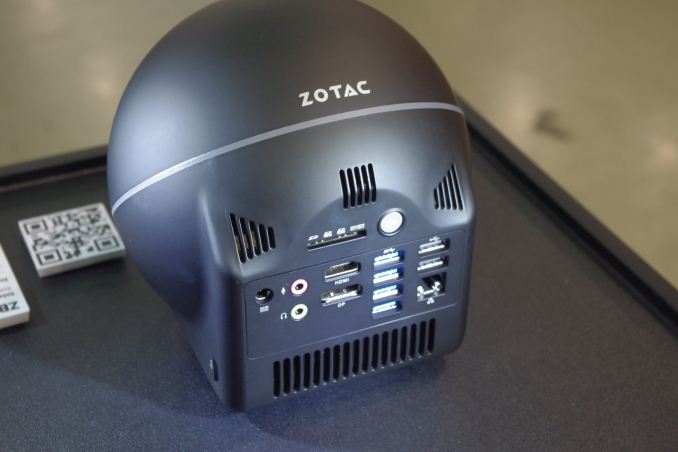 The rear is where all the connectors are, including a 19V DC-In, four USB 3.0, two USB 2.0, Ethernet, HDMI, DisplayPort, an SD card reader and front panel audio connections. The system also includes built in WiFi, but it is a single stream 802.11ac solution. It does allow dual band usage, but I think dual stream is now becoming the standard, so I hope this is upgraded before the Sphere comes to market in volume. Storage comes from a single mSATA port slot in the device.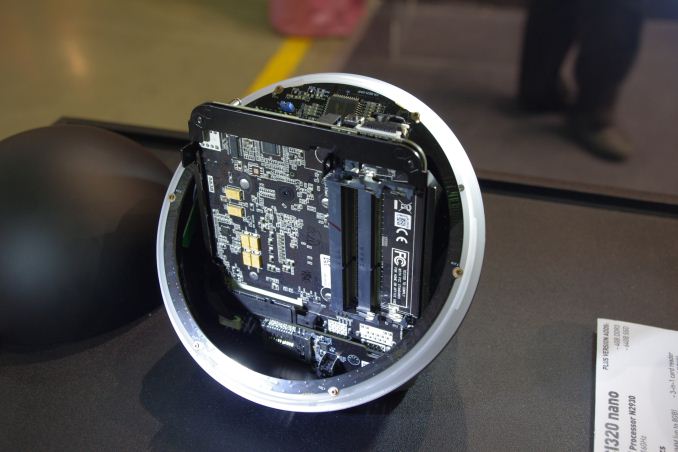 ZBOX CA320 nano
Perhaps a little exciting was the fanless AMD mini-PC also on display. The system uses an 8W quad core Jaguar/Temash APU (the A6-1450, 1 GHz stock, 1.4 GHz turbo) which is cooled by the bulk device itself.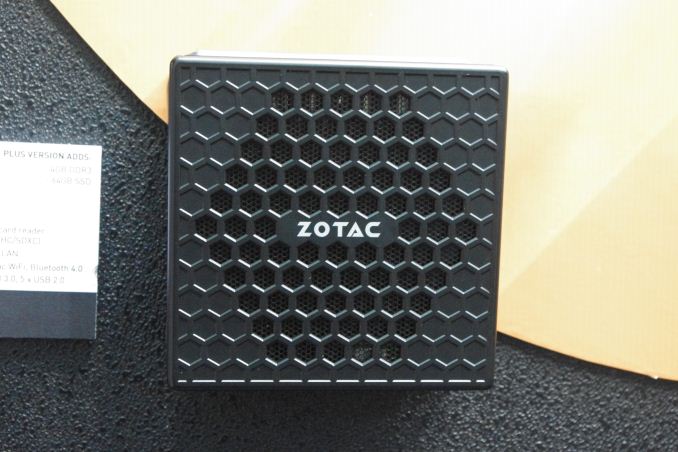 Being a Temash APU, there is only a single channel of memory which means a single SO-DIMM can give a maximum of 8 GB. Storage is via a 2.5" SATA 3 Gbps SSD, with HDMI and DisplayPort video outputs.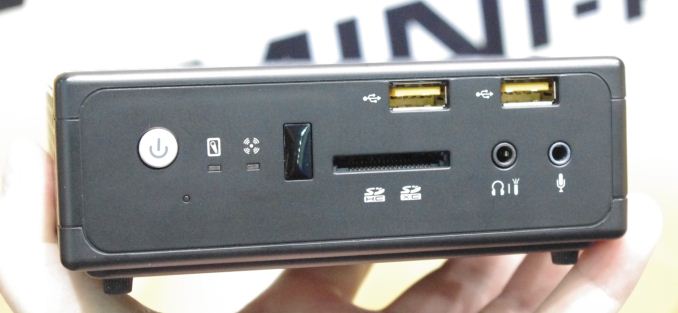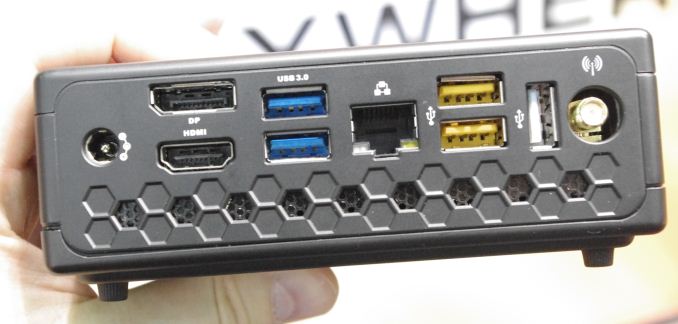 The integrated card reader also has 802.11ac WiFi included (no word on the chipset for that), but the chassis has a large number of USB ports to additional functionality.