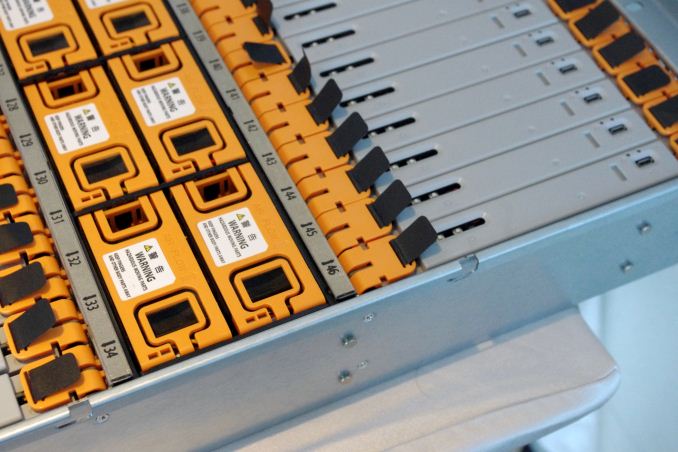 For the few server-oriented business units I visited during Computex, a number of them were showing new Avoton oriented rackmount microservers. At GIGABYTE's Server unit, I was shown the A201-TR, a 2U microserver featuring 46 nodes that each could be configured with either a 20W eight-core Atom CPU node or a dual 2.5-inch SSD storage node. The purpose of such a server is for lots of threaded workloads that each require minimal processing time, and GIGABYTE's offering is a mix-and-match affair based on customer need.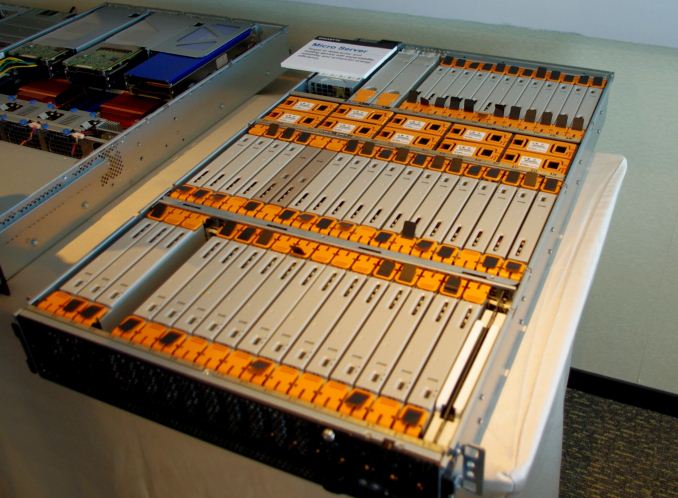 The system will initially be offered in 46 CPU or 28 CPU + 16 Storage variants, both with 4x 40GbE QSFP+ network integration as well as dual GbE. Unit access is from the top, and the toolless loading system helps facilitate any maintenance. With 46 lots of 20W coming from the nodes, plus extras in terms of networking, the system would draw 1000W+ easily, so the 2U will come with dual 1600W redundant power supplies.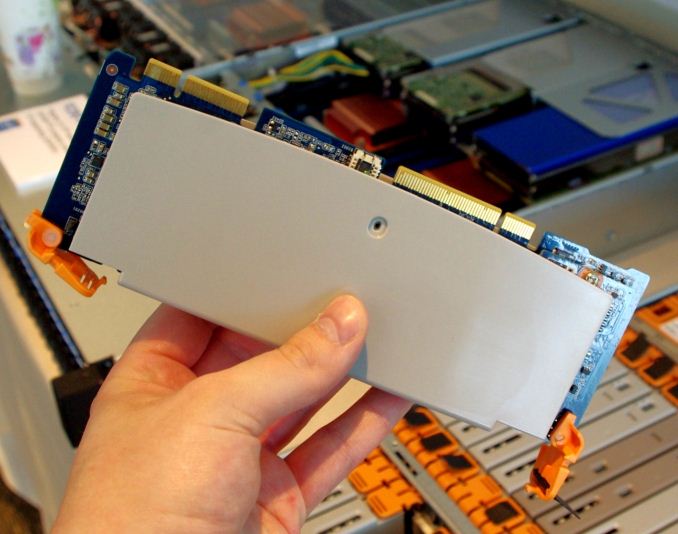 Each C2750 node can be equipped with four SO-DIMM memory modules and a mSATA drive.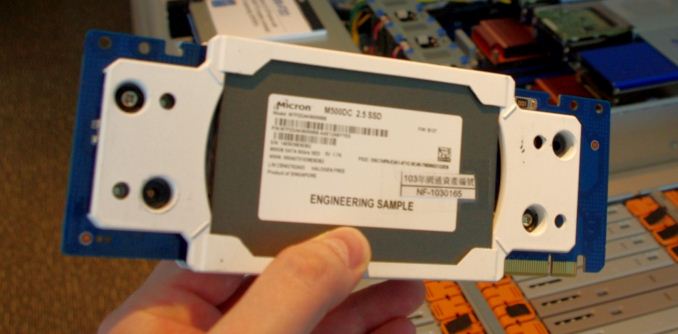 I am a big fan of having high compute density, although the practicality of Silvermont cores in a server environment will be represented best by an ideal usage scenario. Hopefully we can get Johan's thoughts if he gets a microserver similar to this in to test.