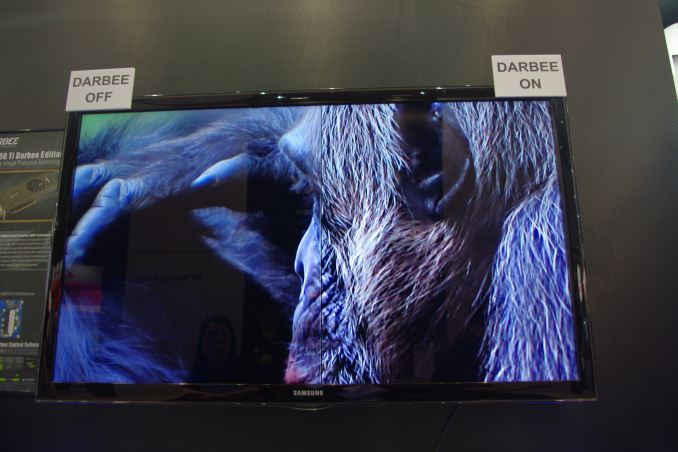 In the realm of photo and film-editing, post processing can make the difference between bad looking media and something epic. The depth of post processing on an image or a video is usually dictated by the level of expertise of the editor or the budget, which might suggest that things could be better. Darbee is a known company that deals in media post-processing in real-time, whereby I have a couple of friends who swear by their custom boxes that use clever manipulation techniques (based on blur-and-subtract algorithms) to bring their home media system to life. What Galaxy has done is combine one of their GPU designs, the GTX 750 Ti, with a Darbee IP, to allow an all-in-one image enhanced graphics card.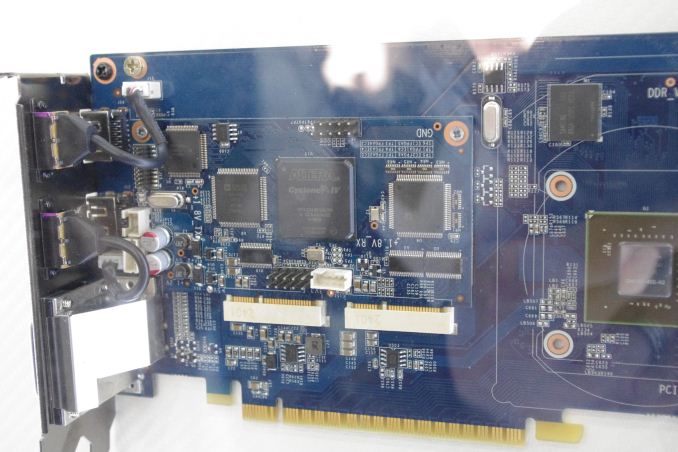 The system takes a standard reference design GTX 750 Ti, extends the length, and uses an add-in card containing an Altera Cyclone IV FPGA as well as some other ICs.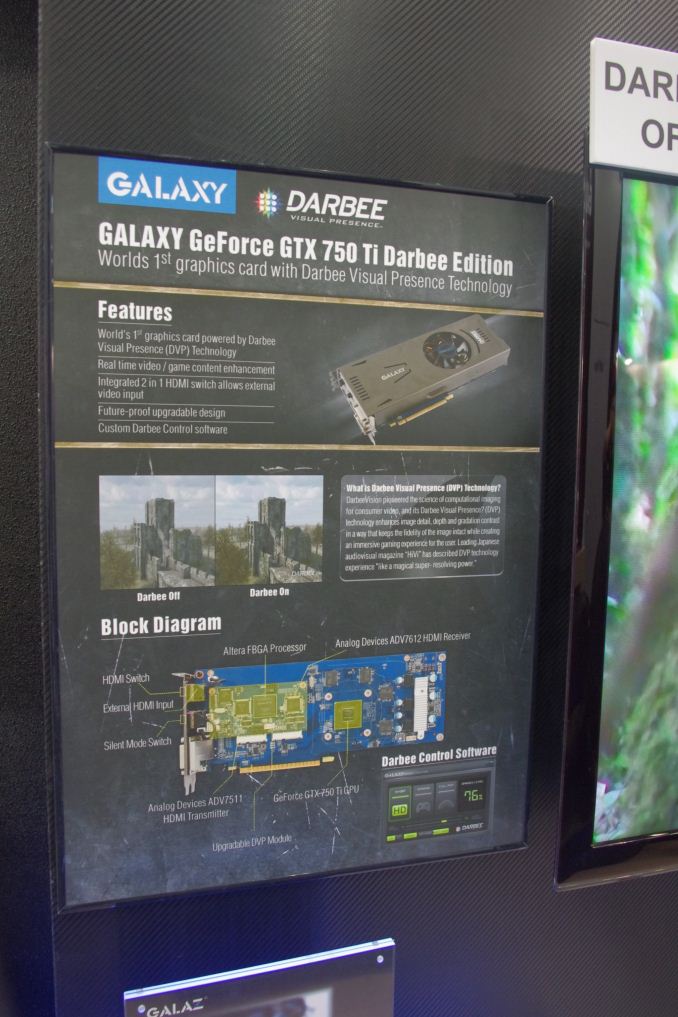 The effect is output only on one HDMI port due to the hardware limitations, but users can adjust the depth of the effect from 0% (none) to 100% (full) with the included software. At current the GPU is not equipped for SLI over cabling, however I requested an edition to come to the US, allowing users to hook up three cards and run them all in SLI with the effect on three HDMI panels.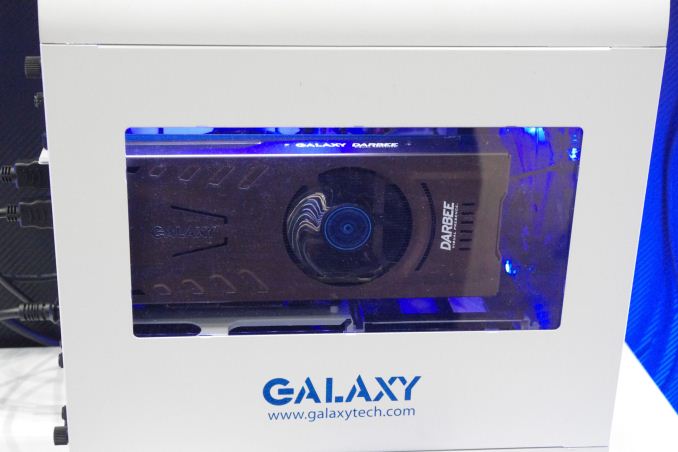 After speaking to a few friends about the technology, an interesting point came to pass. AMD and NVIDIA are currently in a battle for performance. It would not take much for one of these to invest into the Darbee post-processing ecosystem and incorporate it into their technology, thus giving an improved feature set to the brand. However, it was also mentioned how much effect Darbee has on a calibrated display. We now have a contact for Galaxy, so I will see if Ryan has time to look at a sample.