We just got seated for the Microsoft/Nokia Windows Phone 8 press conference in NYC. This is the first of many press events happening this week. There's a Motorola event later today, and a couple of others quietly going on in the background. Tomorrow we've got Amazon's big tablet event as well. We'll be bringing live coverage from all of them, starting in about 35 minutes with the Nokia event. Check back here for live updates! Nokia is also live streaming the event here.
We were at the official introduction of Windows Phone 8 over the summer. For details on what WP8 brings, check out our coverage here. Higher resolutions (1280 x 768, 720p), support for 28nm dual-core Snapdragon S4 Plus (MSM8960, dual-core Krait + Adreno 225) are both features on the hardware side. Combine that with the software improvements in Windows Phone 8 and we'll have a much more modern smartphone platform from Microsoft this round.
Microsoft initially had three issues with the relaunched Windows Phone back in 2010. It lacked a leading hardware partner, it only supported old/outdated silicon and it needed an aggressive update cadence. The Nokia partnership announced last year helped address the first problem. The second is presently addressed by Windows Phone 8's support for 28nm Qualcomm SoCs. And the third is similarly impacted by the new OS release.
The Microsoft/Nokia partnership was first announced in February of 2011. It typically takes 18 - 24 months for a brand new smartphone design cycle. The earlier Lumia devices were impressive but largely repurposed from existing Nokia designs. What we see today from Nokia should be a bit more unique, but it will likely be early next year before we see the true fruits of this partnership.
Microsoft got off to a great start with Windows Phone 7. The lag between WP7 and WP8 was unfortunately too long to put Microsoft in a good place. The real question going forward is how long we'll have to wait between significant OS updates and whether or not Microsoft will push to adopt new hardware platforms quicker than it has. Both Android and iOS are well established at this point, for Microsoft to outpace both it will need to be far more aggressive on its release schedule.
The trump card in all of this is the rest of the Microsoft world. Windows Phone 8 shares a kernel with Windows 8. With a common hardware platform between Windows RT and Windows Phone 8 there's a lot of potential for WP8 to leverage development for Windows RT. If Microsoft eventually expands WP8 silicon to include Intel's x86 SoCs, the cross-platform compatibility story could improve tremendously.
Looks like we're getting started!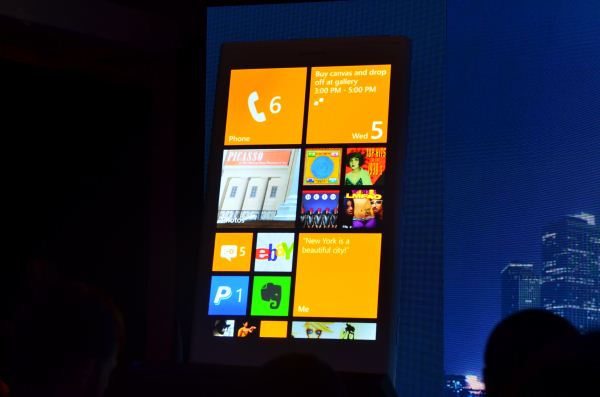 Stephen Elop, Nokia's CEO and President just took the stage. He's recapping the decision to partner with Microsoft and joining the Windows Phone ecosystem.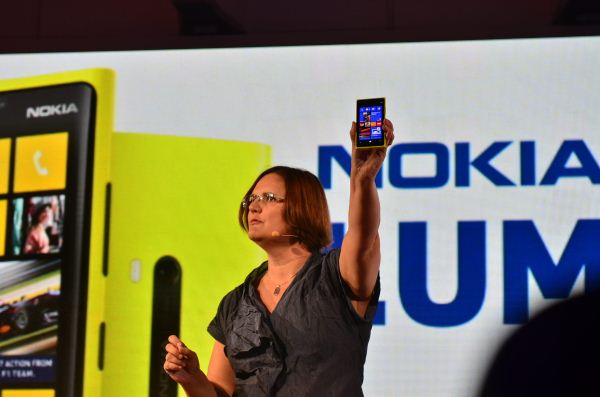 Jo Harlow, EVP at Nokia, just took the stage to introduce the next step in Lumia phones: the Nokia Lumia 920. The 920 features wireless charging, a PureView branded camera and Windows Phone 8, more specs incoming.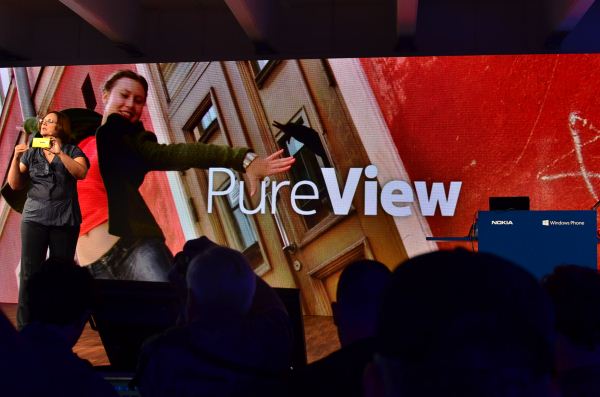 According to Nokia, the Lumia 920 captures between 5 and 10x the amount of light as competing smartphone cameras (no word what F/# that claim is based on yet, update: it's F/2.0). The Lumia 920 features something Nokia is calling floating lens technology, an optical image stabilization system that should allow better low-light photography. There's no mention of sensor resolution yet, but it doesn't look like this is the same ultra high resolution PureView from the PV808.

The 920 comes with Nokia's location suite, including full offline maps and a new feature called Nokia City Lens - a sort of Google Goggles for Windows Phone.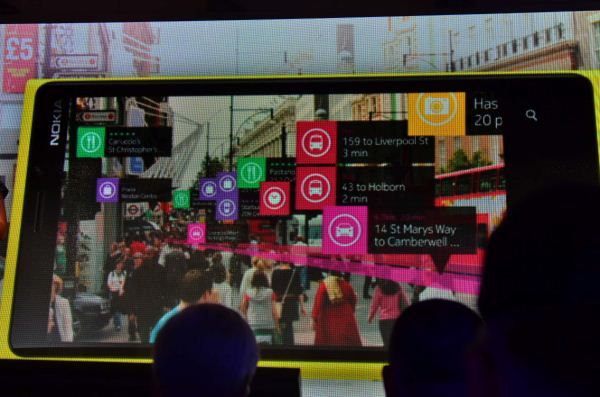 PureMotion HD+ is the branding applied to the Lumia 920's 4.5-inch, curved glass display.
The 920 has a 2000 mAh battery. As expected, Qualcomm's Snapdragon S4 is the SoC of choice in the 920.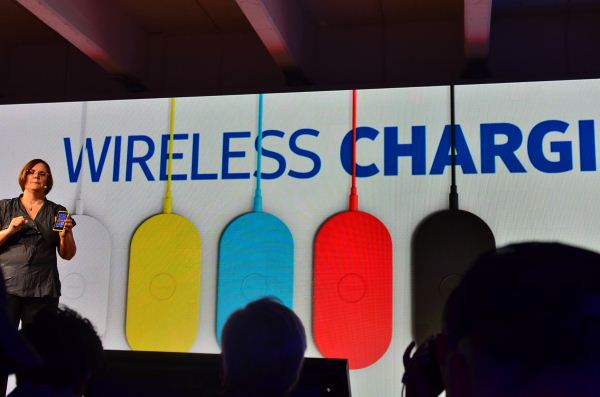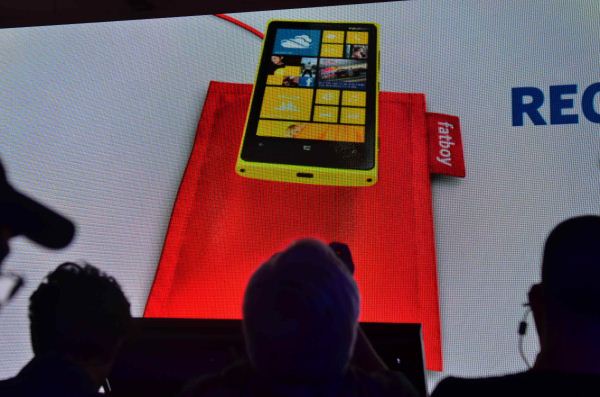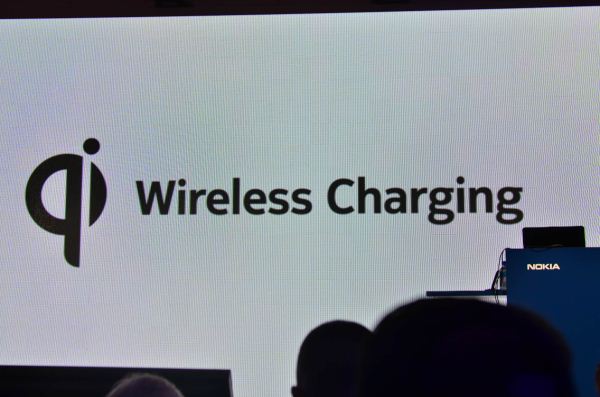 Wireless charging using the Qi wireless charging standard is supported. Nokia is working with Virgin Atlantic and The Coffee Bean and Tea to bring wireless charging stations to public locations (e.g. Virgin's clubhouse at LHR).
Microsoft's Joe Belfiore, CVP, just took the stage to talk about Windows Phone 8. We're going through the already announced features about Windows Phone 8, although Joe promised to share some new details with us.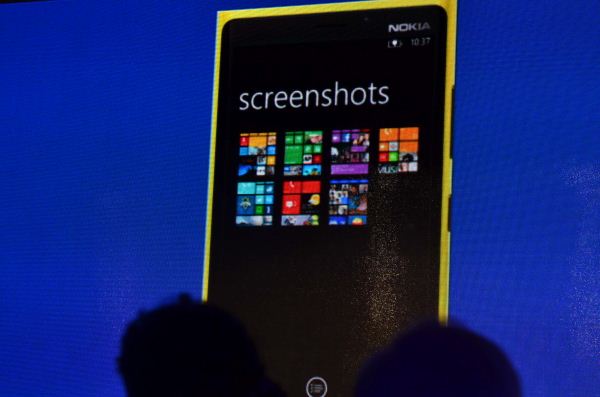 New Windows Phone 8 feature: press power + home to take a screenshot.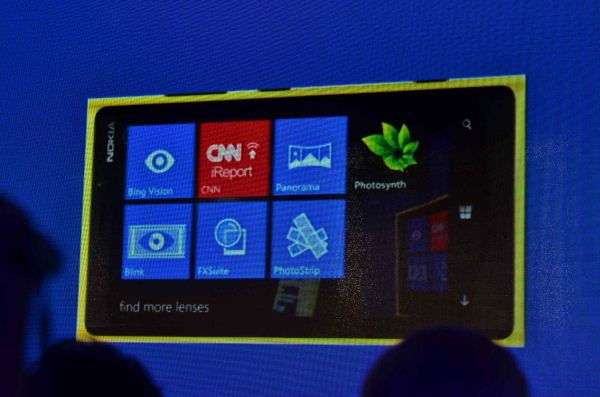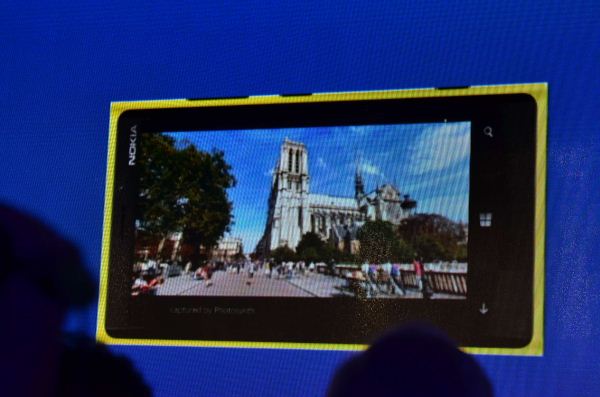 Windows Phone 8 includes support for Lens Applications. These are applications that offer effects or other enhancements to the standard camera app. You can fire up individual lenses from the MS camera app. This is how Microsoft is enabling third party camera apps without losing control of the default camera application in Windows Phone. The Windows Phone platform seems like a big experiment in trying to balance first party control with the customization and flexibility of a more open OS.
Nokia's Kevin Shields, SVP, is now on stage to give us more details on the Lumia 920.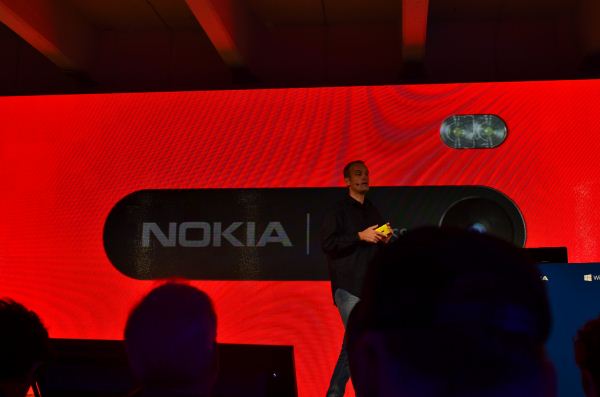 The 920 will be available in yellow, red and slate gray.
The 920's WXGA display (1280 x 768) is supposed to have lower pixel transition times than other competing displays. Nokia also claims the 920's display is the brightest HD smartphone display on the market as well.
Nokia also claims support for a sensitive touch mode allowing you to use the capacitive touchscreen even while wearing gloves.
NFC is supported in addition to wireless charging.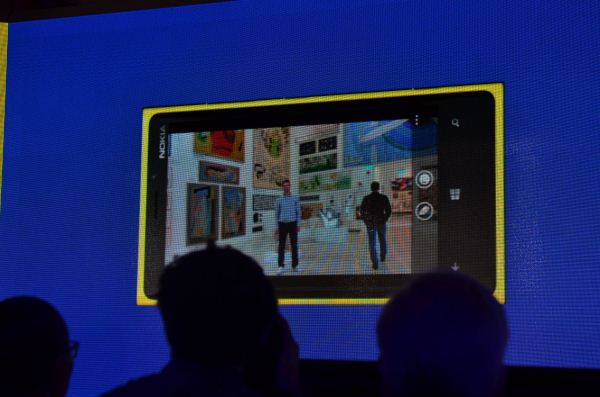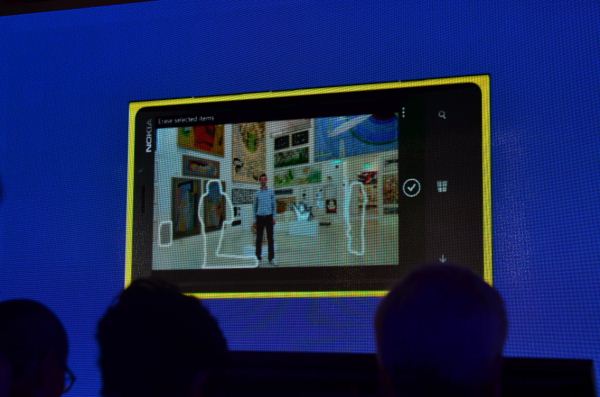 Nokia demonstrated a lens app that lets you take multiple shots of a scene, and subtract out moving objects (people, cars, etc...) that you don't want in the final scene.
The Lumia 920 features a F/2.0 aperture.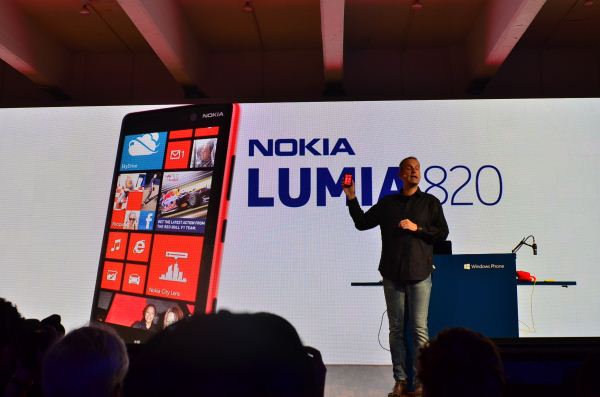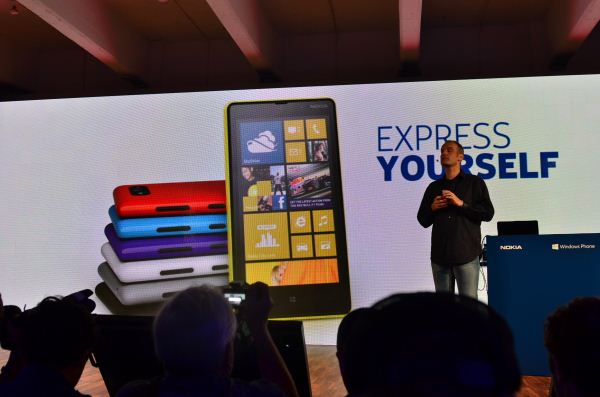 Nokia also announced its Lumia 820, using a 4.3-inch display, NFC, super sensitive touch, and all of the same apps that the 920 ships with. There's a 1650mAh battery, microSD card slot and removable backs. The 820 also supports wireless charging.