I've taken meetings with HP and Toshiba (their press release is impending) in sunny San Francisco, California to see what they have in store for us when Windows 8 launches. Where Windows 7 seemed in many ways to be an effort to perfect the desktop computing operating system, Windows 8 aims to look forward and change user interface paradigms. At the same time, Intel's ultrabook initiative is pushing vendors towards producing thinner, lighter notebooks, a task aided in the very efficient Ivy Bridge technology. The way these two factors are coming together is radically shaking up the way our portables are being designed.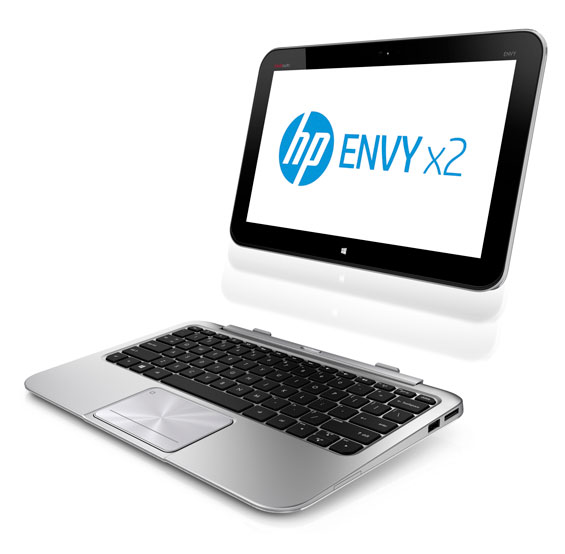 HP's big announcement is the Envy x2, which is their convertible ultrabook in much the same vein as the Asus Eee Pad series. The Envy x2 features the bulk of the system in the 1.5" tablet lid, which features an 11.6", 400-nit IPS display and Intel's Clover Trail SoC. Clover Trail is essentially an Atom-based SoC, meaning "good enough" CPU performance but extremely low power consumption, making it a solid choice for the Envy x2 if a little underwhelming. When plugged into the keyboard base, additional connectivity (USB 3.0, HDMI) is added along with additional battery life for a total of 3.1 pounds of computing. HP is also including NFC, and you're going to find this fairly common with their new releases moving forward. They expect the Envy x2 to be available in time for the holidays, but pricing is not yet set.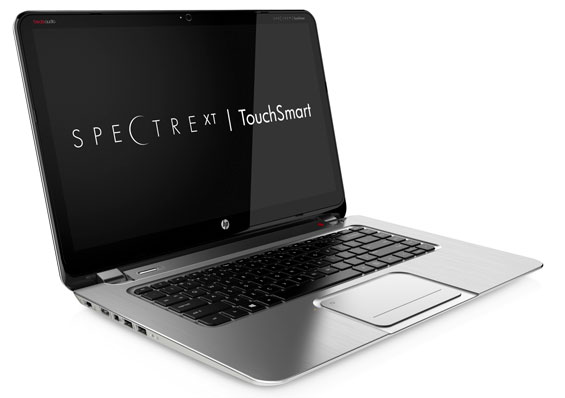 The next announcement is their premium Spectre XT TouchSmart Ultrabook. At $1,399 it won't be cheap, but the big selling points here are inclusion of ThunderBolt connectivity and a 15.6", 1080p, IPS, touchscreen display. It also features an mSATA SSD, USB 3.0, and gigabit ethernet, and impressively comes in at 4.77 pounds and just 17.9 millimeters thick. HP's also shipping the Spectre XT with Adobe Photoshop Elements and Premiere Elements standard; I'm not a big fan of Premiere Elements, but Photoshop Elements is a pretty killer deal. The Spectre XT is expected to be available in December.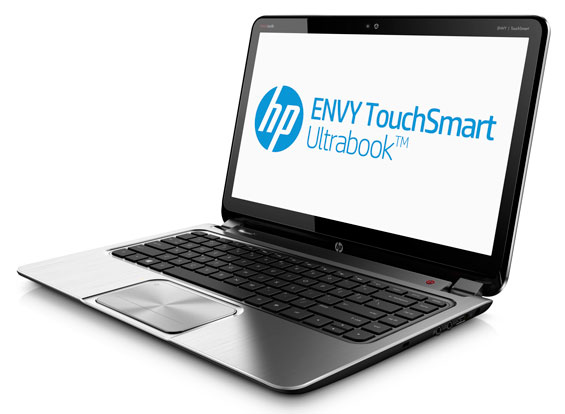 Finally, HP is releasing a more entry level ultrabook, the Envy TouchSmart Ultrabook 4. This is a more traditional 14" ultrabook, with a 14" multitouch display, 4.77 pound chassis, and 23mm thick frame. What you do gain from the added bulk is the option for AMD dedicated graphics, though. This one is expected to be available during the holidays with pricing to be determined later on.
Of course, all of these are just the tip of the iceberg. HP has a lot more in the pipe beyond just these notebooks, and will be parsing out releases over the next month or so. In the meantime, each of these notebooks are ready for Windows 8.