If there was any doubt after Saturday night as to what NVIDIA's prybar was for, this should put it to rest. FedEx just dropped off the prybar's companion, the venerable wooden crate.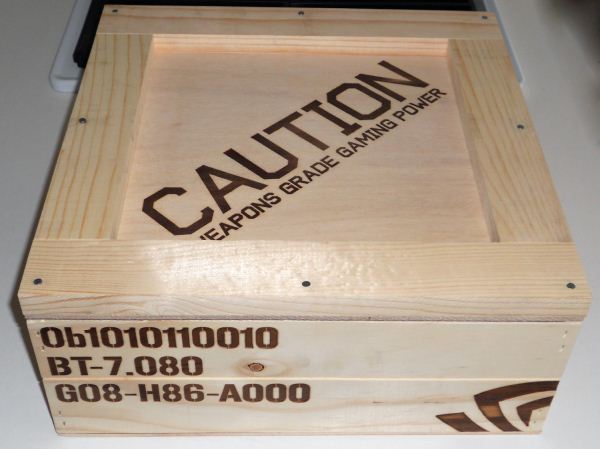 Top: Caution, Weapons Grade Gaming Power
Side: 0b1010110010 [690]
BT-7.080
G08-H86-A000
Applying the prybar in a slightly more civilized manner than we would in most video games, we find the GeForce GTX 690 inside. (ed: If this was a 90's video game, then according to the Crate Review System NVIDIA is already doing very well)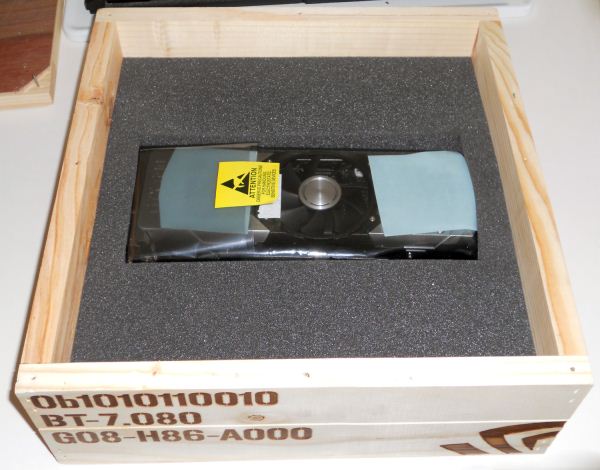 That's all we can show you for now. We'll have more on Thursday.