CES is supposed to begin next week, but the press releases have already started coming out. Logitech is one of the companies we follow closely here at AnandTech. This CES, they are coming out with two new products, the Logitech HD Pro Webcam C920 and a novel mouse design in the Logitech Cube. We will write about our impressions of the Logitech Cube after using it first-hand at CES next week. The webcam announcement, however, is interesting for a number of reasons.

A follow-up to the Logitech HD Pro Webcam C910, this version brings an on-board H.264 encoder to enable full 1080p video encode without taxing the CPU. It also coincides with the availability of Skype 5.7 Beta which enables full 1080p video conferencing (Hopefully, Google Talk will also start supporting 1080p soon). In addition to HD video calling, the unit also supports 15 MP photo capture. Dual stereo microphones with noise reduction round up the audio side.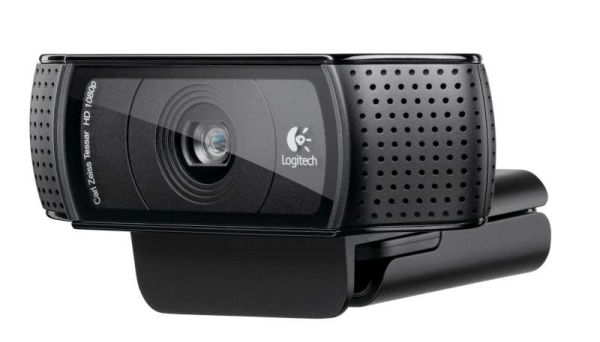 1080p capable webcams have been around for more than a year. However, they have all had some drawbacks:
None of them could video conference at resolutions greater than 720p (Windows Live Messenger, Skype and other services have supported only upto 720p video conferencing till now)
The 1080p capaibility was advertised on the basis of sensor resolution / local video capture, which was often at abysmal frame rates (720p at 15 fps / 1080p at 5 fps for the Microsoft LifeCam Studio 1080p HD Webcam and 1080p at 15fps for the C910)
The absence of an on-board video encoder meant that the CPU ended up getting taxed heavily, leading to a bad user experience (Both the Microsoft LifeCam Studio 1080p HD Webcam and the C910 lacked an on-board encoder)
The only 1080p webcam with an on-board H.264 encoder to guarante 1080p recording at 30 fps had numerous other issues, resulting in a number of negative reviews.
At present, the C920 looks to be the only game in town for 1080p HD video conferencing using Skype. The auto-focus and low-light correction capabilities, as well as the sensor resolution and 1080p encode frame rates are still unknown quantities at this point of time. (Update: Logitech claims that the webcam can record 1080p video at 30 fps)
The unit is expected to hit the market later this month with a suggested retail price of $99.99. We will have some hands-on time with the unit at CES and report back on our experience next week.
Source: Logitech HD Pro Webcam C920 Product Page