The trickle of Windows 8 news continues ahead of next month's BUILD conference: today on the Building Windows 8 Blog, Microsoft's Alex Simons detailed several improvements to the way file copy operations will work in the new OS. These improvements aim to make copying simpler for users, while also giving them more control over copy operations.
In Windows 7, triggering multiple file copy operations will cause several status windows to pop up, and these can be difficult to keep track of once you've got more than two or three going at once. Windows 8 puts all file copy operations into a single window - this is visually similar to the way that OS X handles file copying, but the new Windows copy dialog also gives you the option to pause copy operations that are in progress.
Expanding the new file copy dialog will also display detailed information, including estimated time remaining, the number and size of files remaining, and the current transfer speed, along with a graph. Aside from the graph, none of this is information that isn't available in the current file copy dialog, but it's nice to have everything gathered together in one place.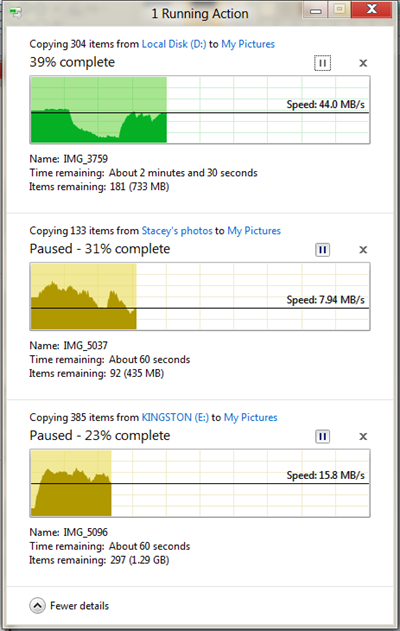 Lastly, the new file copy dialog gives you more information when two files conflict, in an attempt to make file conflicts less confusing.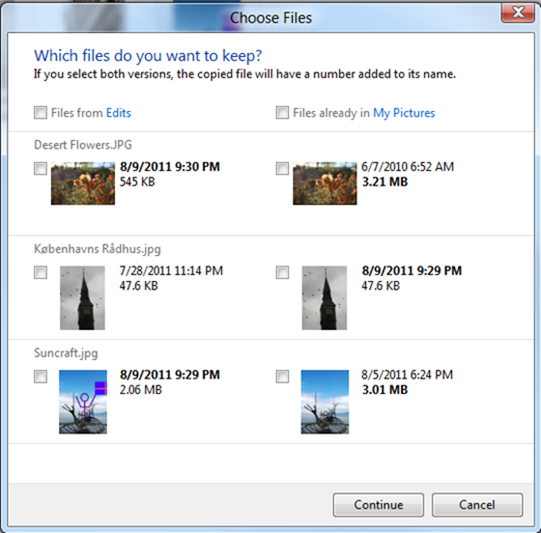 Those are the highlights, but you can always read the post on the Building Windows 8 blog if you want to get into the details. Our next major look at Windows 8 will likely be at Microsoft's BUILD conference, which runs from September 13-16, but until then you can keep an eye on the blog and on our news feed for more information about new features.
Source: Building Windows 8 Blog