The last several days have seen lots of speculation about an AT&T branded Motorola phone whose model number (MB865) mirrors that of the long awaited Droid Bionic (XT865). So it was with some interest that images of an attractive Android slab appeared on a Chinese forum (the forum requires an account but can be seen with a translated write-up here) with obvious similarities to the Atrix 4G and sporting AT&T branding. The leaker confirmed with us today that the model he saw was the MB865 and sported a dual-core processor. The screen resolution was unknown but rumored to be qHD like the Atrix before it.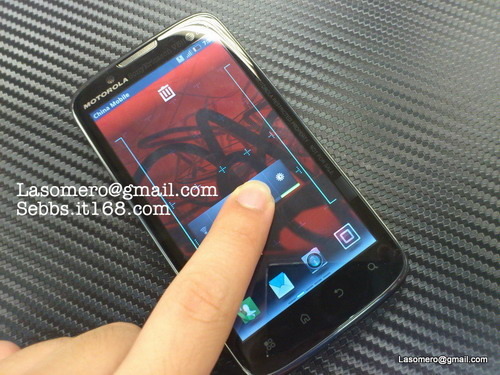 Ever since Motorola scrapped the original Droid Bionic, lots of rumors have swirled about what the product would finally look like. The concensus now is that a device codenamed 'Targa' would replace the original Bionic and feature a hump reminiscent of the X2. What has been lacking for this device are specifications. While some have speculated that NVIDIA's quad-core Tegra 3 would be the SoC of choice, battery life concerns would make this unlikely. Instead, a faster dual-core option could be in order, including faster Tegra 2 variants or SoC's from TI that have seen recent attention from Motorola. To be sure, this device is not so angular nor humped as the Targa shots would suggest.
So, is this phone a Droid Bionic cloned Atrix 4G sequel? We're not sure, but we'll be really interested to find out more as AT&T begins it's LTE rollout.