(Re-) Introducing ASUS EeePC 1215N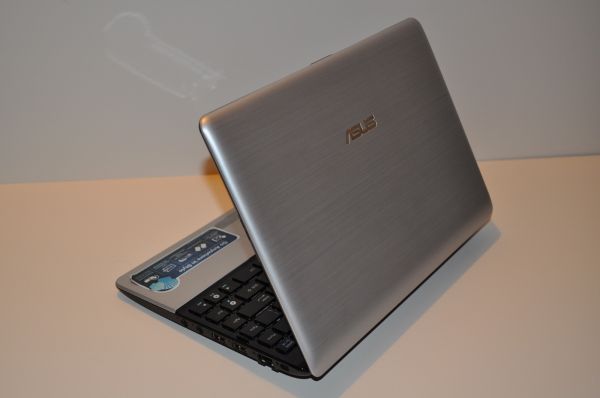 It's been a while since I last reviewed a netbook. Even though the netbook market is pretty huge right now, there's a couple of pretty good reasons for this. First, the iPad factor—tablets have the buzz, and devices like the Galaxy Tab, RIM PlayBook, and anything and everything else with a touchscreen are far more interesting than the bog standard netbook. Two, they all have basically the same hardware in slightly different cases. If you're ASUS, that means you've got roughly 20 different models with the same basic internals and otherwise minor changes to differentiate them all.

But this one, the 1215N, is actually different. You've got a dual-core Atom (a desktop Atom D525, not the new N550), a 12" screen, and NVIDIA's Next Generation ION (NG-ION) platform, all in a tasty aluminum wrapper. Like the 1201N it's replacing, it's a unique riff on the netbook theme. Thankfully, most of the inane netbook limitations are gone, so the 1215 has a solid 2GB memory and Windows 7 Home Premium (as opposed to the awfulness that calls itself Win 7 Starter). All the other standard stuff is here too—Bluetooth, WiFi, etc. It's a full featured netbook, except on steroids.
ASUS EeePC 1215N Specifications
Processor
Intel Atom D525
(1.80GHz, 45nm, 1MB L2 cache, 13W)
Chipset
Intel NM10
Memory
2x1GB DDR3-1066
Graphics
NVIDIA Next-Generation ION
(16SPs, 475/790/1092 Core/Shader/RAM clocks)
Intel HD Graphics (Optimus Switchable)
Display
12.1" LED Glossy 16:9 768p (1366x768)
Hard Drive(s)
250GB 5400RPM HDD (Seagate ST9250325AS)
Optical Drive
None
Networking
Atheros AR8152 Fast Ethernet
Atheros AR9285 BGN
Audio
HD Audio (2 stereo speakers with two audio jacks)
Battery
6-Cell, 10.95V, 5200mAh, 56Wh battery
Front Side
None
Left Side
Flash reader (MMC/MS/MS Pro/SD/xD)
1 x USB
HDMI
VGA
Cooling Exhaust
AC Power connection
Right Side
Headphone/Microphone jacks
Kensington Lock
2 x USB 2.0
Ethernet
Back Side
None
Operating System
Windows 7 Home Premium
Dimensions
11.65" x 8.0" x 0.91-1.46" (WxDxH)
Weight
3.21 lbs (with 6-cell battery)
Extras
Webcam
86-Key keyboard
Flash reader (MMC/MS/MSPro/SD/xD)
Multi-touch touchpad
ExpressGate OS (8-second boot)
Warranty
1-year global warranty
6-month battery pack warranty
30-day zero bright dot LCD
Pricing
ASUS EeePC 1215N Silver starting at $484
Compared to the outgoing 1201N, not much has changed here. It's the same basic hardware configuration in a similar chassis; the biggest difference is the bump from the first gen ION platform to Pine Trail and NG-ION, with a slightly higher CPU clock. It's still pretty great as far as netbook specs go, but it costs significantly more than most netbooks. Our favorite 1001P goes for $299, while the 1215N goes for $499. Can the performance upgrades justify the large amount of additional cost, and how does it hold up versus similarly priced notebooks running AMD's Nile platform? There are some other interesting questions; NG-ION is not significantly faster than the first-gen ION platform, so will the 1215N be better than the 1201N? And then you've got the N550 in play now as well; now that there are plenty of dual-core 10" netbooks out there, is the 1215N as different as it seems at first look? Let's find out.