Mid-Range Performance Drives-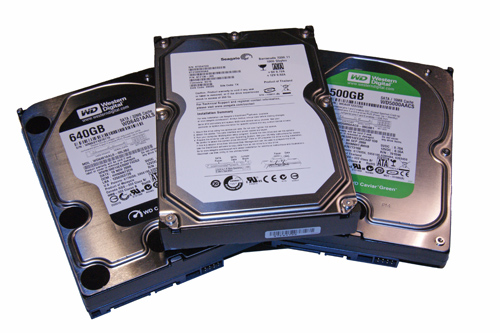 Once again we will turn to Western Digital for their impressive Caviar Black (WD1001FALS) 1TB drive that features excellent performance along with very good acoustics and power consumption in this market sector. This $129 drive also features a 32MB cache, 334GB platters, and five year warranty. For those users wanting a very low power consumption drive, excellent acoustics, and solid performance, we highly suggest the WD Caviar Green 1TB drive (WD10EADS). This update to the GP series now features 32MB cache, 334GB platter sizes, idle power consumption around 2.8W with a load power rating at 5.5W in our testing. It is also quiet with a 23.6dBA rating.
Our other choice (maybe primary shortly) is the new Seagate Barracuda 7200.11 (ST31000333AS) 1TB drive featuring the same 375GB per-platter technology from their up market 1.5TB drive. This $110 drive has been every bit the equal of the WD Caviar Black in early application and thermal/acoustic testing. It has already impressed us enough for a very strong recommendation.
We have been bitten by a couple of failures in the labs with the Samsung SpinPoint T and F1 series of drives, but we still have several running perfectly fine. It could be bad luck or just luck of the draw. If that is the case, we still think the Samsung SpinPoint F1 (HD753LJ) 750GB drive at $75 is very good deal for a top performing drive.
High-Performance Desktop Drives-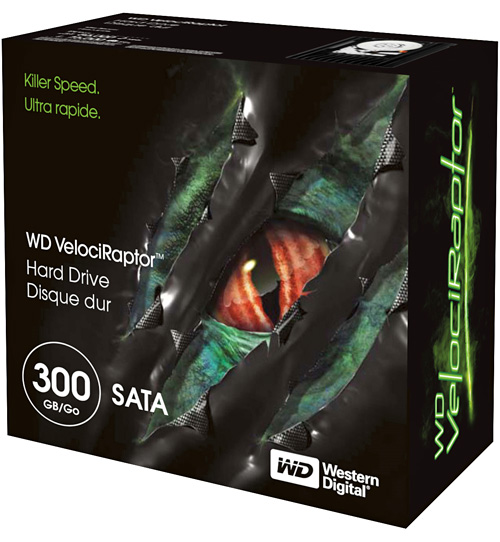 There really is only once choice here in the HDD desktop market. That being the WD VelociRaptor 300GB (WD3000GLFS) drive featuring 10K RPM platters, 32MB Cache, incredible performance, and very good acoustics and thermals for a drive in this category. Without moving to high end SSD or SAS drives, this is the drive to have on the desktop if performance is paramount and storage capacities be dammed.
Optical Storage –
The optical storage market has consolidated greatly in the last year with top-tier suppliers like Plextor and BenQ basically opting out of the market and other manufacturers merging together. The SATA interface has finally replaced the IDE interface on the desktop. Features that we have always considered important like bitsetting, overburn, disc scanning, fast reads, and high-quality writing tend to be worse now than they were a couple of years ago. We guess price and marketing features have overtaken performance and quality in some regards now. That said, there are some decent drives available and we basically have narrowed our choices down to a couple that will suffice for most users and a Blu-ray playback unit.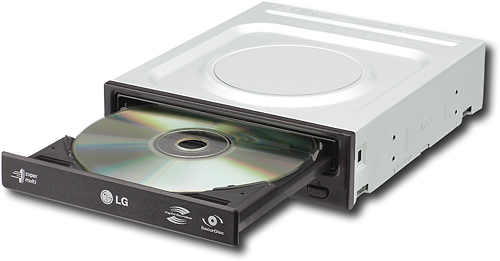 DVD Writers –
Our two choices are both 22x SATA units that feature street prices around $25. We like the Samsung SH-S223F and LG GH22NS30 drives for general desktop usage. Both offer very good compatibility with a wide range of discs and above average performance across the board. We just received the Sony NEC Optiarc AD-7220S drive and in the first round of testing, it appears to be a good drive and would certainly deserve a look before purchasing either one of the other drives. We still favor the Pioneer DVR-116DBK considering its $22 price tag and overall performance.
Blu-ray Playback Drive –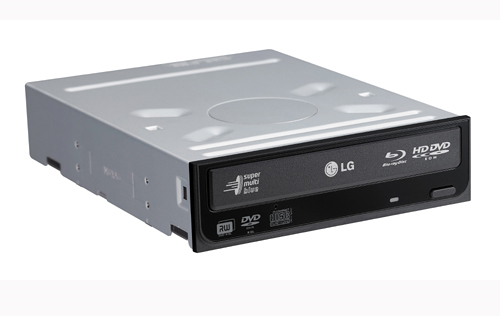 If you are building an HTPC then we highly suggest the $99~$119 LG GGC-H20LK drive for playback duties and general DVD burning activities. If you are looking for a good Blu-ray burner, we once again turn to LG for their GGW-H20LK unit. Sony just introduced their BWU-300S Blu-ray burning with the capability to write at up to 8x speeds on certain BD-R DL discs. The drive currently goes for about $399.