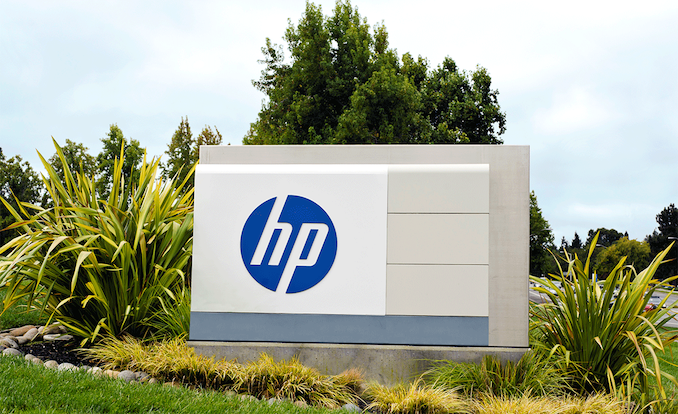 HP late on Thursday announced plans to restructure the company in a bid to simplify its operations, cut costs, and increase dividends to investors. As a part of its fiscal 2020 restructuring push, the company will reduce its global headcount by anywhere from 7,000 to 9,000 employees in the coming quarters, which the company expects will allow it to cut annual costs by around $1 billion by the end of its fiscal 2022.
HP, which had about 55,000 employees worldwide as of October 31, 2018, intends to reduce its workforce by 7,000 – 9,000 employees (or by 13% – 16%) through a combination voluntary early retirements and layoffs. The downsizing and other restructuring charges will cost the company $1 billion: $100 million in Q4 of FY2019, $500 million in FY2020, and $400 million split between FY2021 and FY2022. Back in mid-2018, the company said it would cut 4,500 – 5,000 employees by the end of fiscal 2019, but it is not clear how many people the company employs now.
Meanwhile, large layoffs often mean eliminating certain projects and/or products. At this time, HP is not formally announcing which employees/divisions will be hit, but its CFO told Bloomberg that the bulk of savings will be made in corporate functions, back-office support, as well as feet-on-the-street salespeople. At this point, it looks like nothing drastic will happen to HP's product roadmap, though the company promises 'bold and decisive actions'.
Here is what Enrique Lores, incoming president and CEO, had to say:
"We are taking bold and decisive actions as we embark on our next chapter. We see significant opportunities to create shareholder value and we will accomplish this by advancing our leadership, disrupting industries and aggressively transforming the way we work. We will become an even more customer-focused and digitally enabled company, that will lead with innovation and execute with purpose."
One of the main points of concern for HP is its printing business that has been declining for years as the world goes digital. The company has not made any formal promises about how it plans to restructure this unit, though it will certainly have to overhaul it somehow with it in the coming years.
Workforce reductions have been a long-running strategy for what used to be Hewlett Packard Co. and its successors HP and Hewlett Packard Enterprise. At the end of 2011, the combined company had 349,600 employees worldwide, and over the next several years Hewlett Packard eliminated well over 50,000 jobs. This was followed-up with the late 2015 spin-off of Hewlett Packard Enterprise, which reduced HP Inc's workforce to about 49,000 people as of October 31, 2016. Overall, with this latest round of job losses, what used to be Hewlett Packard Co. in late 2011 has now seen several major workforce reductions in the last eight years.
Related Reading: