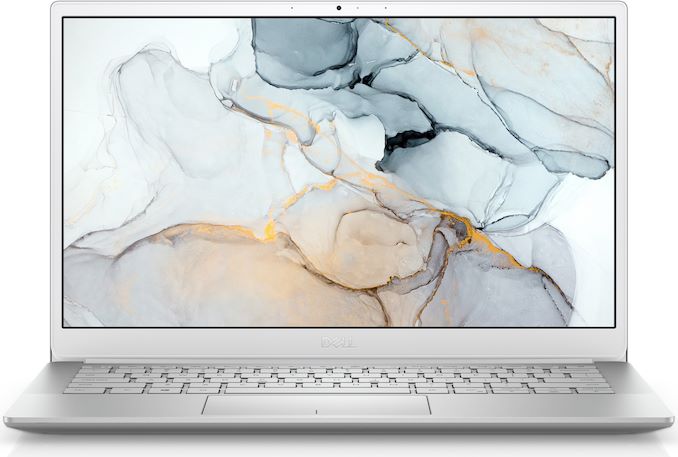 Among the many laptop families receiving updates today in line with the launch of Intel's 10th gen Core CPUs, Dell has introduced its all-new Inspiron 13 7391-series laptop. The latest Inspiron 13 brings together Intel's Comet Lake processors, NVIDIA's discrete GPUs, a spill-resistant keyboard, and an ultra-low weight. In a bid to keep the laptop weight at 955 grams, Dell had to omit usage of a touch-enabled or a 4K display panel, but those who need the lightest notebook possible should find the trade-off worth it.
At the heart of the Inspiron 7391-series is Intel's 10th gen Core i5/i7 processors, accompanied by NVIDIA's GeForce MX 250 graphics processor with 2 GB vRAM, up to 8 GB of soldered-down system DRAM, and an M.2 PCIe SSD featuring capacities ranging from 128 GB to 1 TB. The laptop has multiple sensors to determine whether it is used on the desk, in hands, or on lap tops, in a bid to apply appropriate thermal profile to the situation.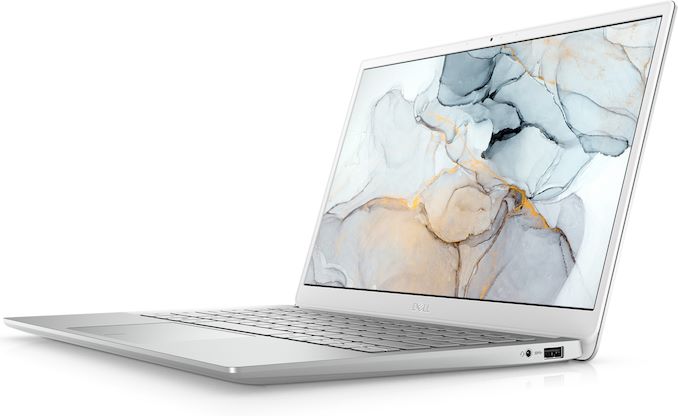 The Inspiron 7391 laptop is equipped with a 13.3-inch Full-HD non-touch display panel with thee-sided narrow bezels as well as Dell's TrueLife LED backlighting. Dell does not disclose the type of LCD it uses, yet it says that it features wide viewing angles. One interesting feature of the monitor is its lid-open sensor that turns on the laptop even when it is completely shut down.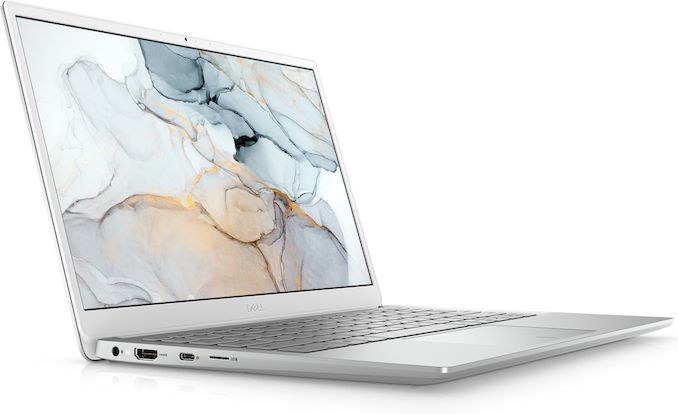 When it comes to connectivity, Dell's latest laptop offers 802.11ac Wi-Fi, one USB 3.1 Gen 1 Type-C port with DisplayPort, one USB 3.1 Gen 1 Type-A, one HDMI 1.4 port, a microSD card reader, a 3.5-mm connector for headsets, and a power plug. Multimedia capabilities of the notebook include a Windows Hello-capable webcam, stereo speaker, a microphone array, a Windows Hello-supporting fingerprint reader, and other essentials.
The Dell Inspiron 7391-series comes in a chassis made of a painted magnesium alloy that is only 14.9 mm thick. Depending on configuration, the Dell Inspiron 7391 will come with a 45 Wh or 52 Wh battery, so its weight will start at 955 grams, but will get higher depending on the spec.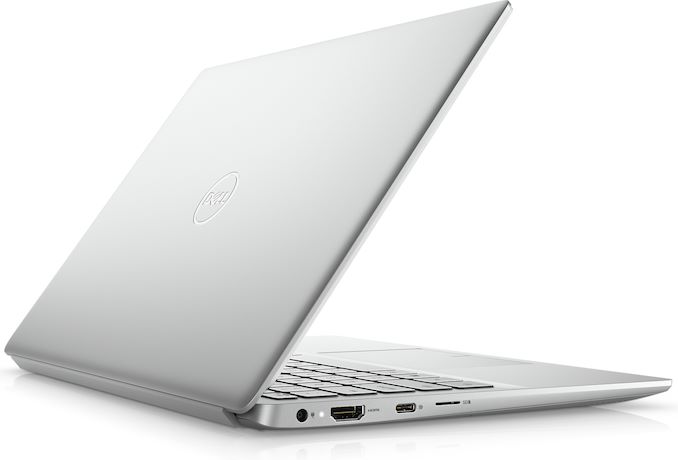 Unfortunately, however, European and North American customers won't be able to buy the Inspiron 7391, at least initially. As it turns out, Dell is initially launching the machine in Brazil, China, and Japan. Considering how popular ultralight laptops are in Japan and China, it is not surprising that Dell wants to sell the Inspiron 7391 in these countries. That said, since the market of sub-kilogram notebooks is not crowded in Europe and the US, I would not be too surprised if these machines eventually made it elsewhere after they become available in China (August 23), Japan (September 3), and Brazil (December 11).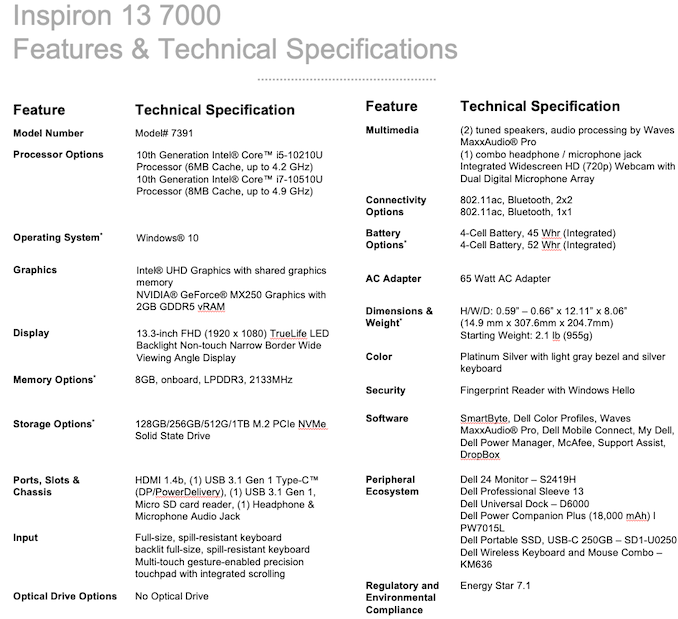 Related Reading:
Source: Dell