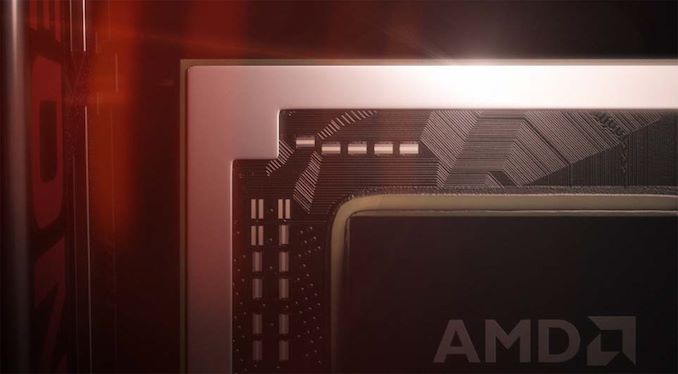 AMD on Thursday announced that it would be added to the NASDAQ 100 index of non-financial companies next week. The chip company will be added to the list due to its increased market capitalization, which is a result of successful launches of its Ryzen and EPYC processors as well as a regular product roadmap and cadence.
The price of AMD's stock has increased by nearly two times since mid-January 2017: from $9.75 per share to $18.49. As a result, AMD's market capitalization at press time was $18.54 billion (based on data from Yahoo Finance). After reporting $1.653 billion in revenue and $102 million in net income for Q3 2018, the company has $1.06 billion in cash and has about $1.3 billion dollars in outstanding debts, gradually being paid back.
What is perhaps more important than the most recent financial results is that AMD's gross margins reached 40%. The company's margins increased primarily because AMD can now compete against Intel in high-performance and high-margin desktops as well as servers. Virtually all leading suppliers of PCs and servers have introduced machines based on the Ryzen and EPYC CPUs. The latter are now offered by cloud providers, such as Amazon and Oracle. The company yet has to gain increased share inside notebooks, yet investors seem to be optimistic about its prospects.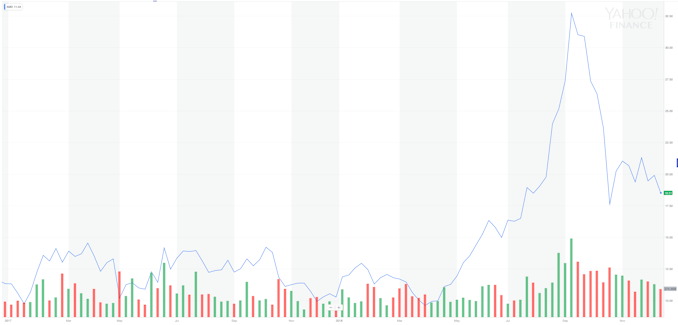 AMD's addition to the NASDAQ 100 index will become effective when the market opens on Monday, December 24, 2018.
"2018 has been another exciting year for AMD as we delivered new high-performance computing and graphics products for the gaming, PC and datacenter markets," said Ruth Cotter, senior vice president, Worldwide Marketing, Human Resources and Investor Relations. "Joining the NASDAQ-100 Index further demonstrates the progress we've made in recent years to transform the company, execute our long-term strategy and deliver a robust product and technology roadmap."
Related Reading:
Source: AMD