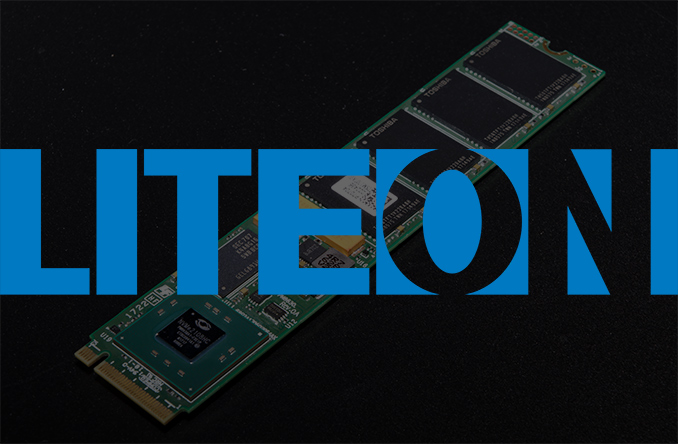 Lite-On has announced that it had signed an agreement with Tsinghua Unigroup to establish a joint venture in China. The JV will develop and build SSDs in Suzhou. The registered capital of the new entity will be $100 million, which is relatively high - well beyond the cost of building and outfitting a plant with SMT placement equipment to install controllers and NAND memory on PCBs.
Under the terms of the agreement, Lite-On invests $45 million for a 45% stake in the joint venture as well as two seats in its board of directors, whereas Tsinghua Unigroup invests $55 million for a 55% stake and three seats. The JV will be managed by co-CEOs proposed by the two shareholders. The co-CEO from Lite-On will be responsible for supply chain and manufacturing, whereas the co-CEO from Tsinghua will be responsible for business/product planning and identification of market segments.
The two companies plan to start construction of the plant in early 2018 and complete it in Q4 2018. Lite-On expects the Suzhou JV to contribute to its revenues in 2019, after it starts production and sales of drives. The volumes produced by the JV are going to be an interesting aspect to consider. Typically companies do not share costs of their production facilities, but from various reports we do know that a PCB assembly line needed to produce SSDs costs millions, but not tens of millions. Therefore, a $100 million investment means that the Lite-On-Tsinghua joint venture intends to build a large SSD production facility. Lite-On stresses that at this time it does not have plans to develop its own SSD controllers, so it would be prudent to assume that all the money will be used for the factory and business development. It remains to be seen whether NAND flash and controllers procured to build drives at a JV could be used to make products under the Lite-On and/or Plextor brands.
Tsinghua Unigroup is a Chinese state-controlled multi-billion high-tech holding company that has a lot of ties in the country. The corporation runs multiple businesses and consumes a lot of SSDs itself, so the JV is going to have plenty of umbrella clients to sell its products to. Meanwhile, it is noteworthy that earlier this year Tsinghua Unigroup announced plans to invest $30 billion in a DRAM and NAND fab in Nanjing. If the semiconductor entity obtains necessary technologies and IP to make competitive memory, then the SSD maker controlled by Lite-On and Tsinghua Unigroup might also get NAND supply from a sister company. However, it is too early to make forecasts for the future.
Related Reading
Sources: DigiTimes, Lite-On