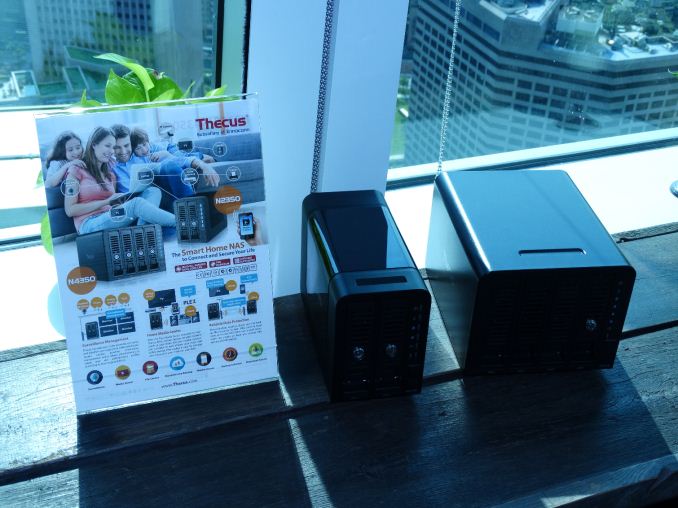 This month at Computex, Thecus announced two new entry level-level NASes for consumers. The new N2350 and N4350 are budget-priced NAS products designed for the basic storage tasks. The systems feature a low-power Marvell Armada dual-core CPU and 1GB of DDR4 system memory. The N2350 features two drive bays with support for RAID 0, 1, and JBOD. The larger N4350 increases the capacity to four drive bays and adds support for RAID 5, 6, 10.
Slinging NAS appliances to home users is a difficult challenge. More than half of potential customers don't know the category exists, and most of the others think the systems are small form-factor PCs with a few extra drive bays. So offering basic boxes at low prices is an important aspect to expanding the bottom of the market, where consumers may not be interested in paying a high price tag for a storage appliance.
Both NASes ship with the company's latest ThecusOS 7.0 graphical operating system. And while the underlying CPU isn't going to be especially powerful, it's enough to offer additional functionality such as external (Internet) file access. Not to mention additional applications/functions that can be installed through the OS itself.
The Thecus N2350 ($130) and N4350 ($200) have already started to ship to distributors. Both provide a low-cost entry point for users to experience NAS without spending a lot of money, and both carry a 2-year warranty.
Chris Ramseyer contributed to this report
Source: Thecus