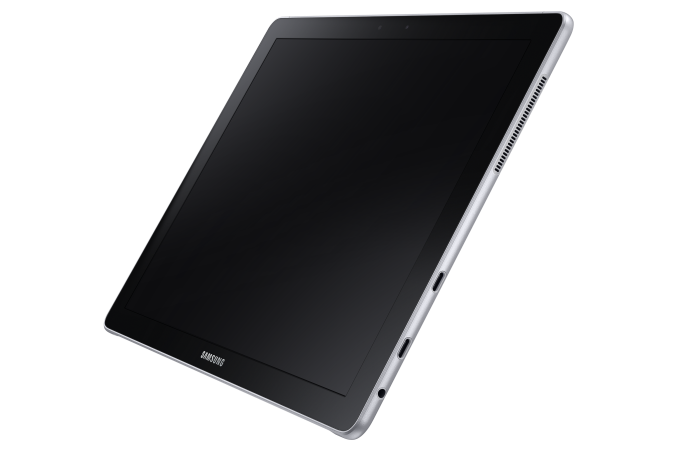 The announcements this year from Samsung are notably muted without the launch of a new Galaxy smartphone, but despite this being a mobile-focused conference in Barcelona this week, there were a few new Samsung devices to whet the appetite. The first is actually more of a PC, in a Windows-10 based tablet called the Galaxy Book, available in either 10.6-inch LCD or 12-inch Super AMOLED display, firing in the line of the Microsoft Surface range. Samsung is primarily aiming these new devices with a nod towards the professional market, but are keen to say that they're suitable for consumers as well.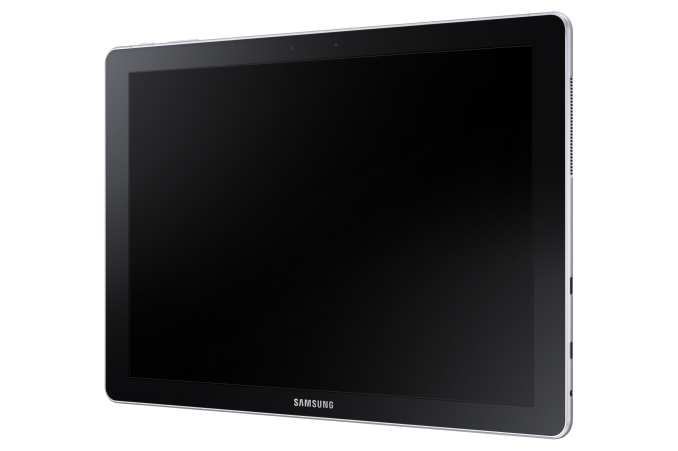 At the heart of each tablet is a Kaby-Lake CPU based on Core m for the 10.6-inch or Core i5 on the 12-inch, supported in various configurations of DRAM and storage but both having an integrated LTE Cat 6 modem for wireless support. Aside from the Core i5, and offering an 8GB DRAM/256GB storage model, the key element of the 12-inch device is the Super AMOLED display running at 2160x1440 which Samsung states supports videos in HDR 10-bit. The 10.6-inch version will use a 1920x1280 TFT LCD display.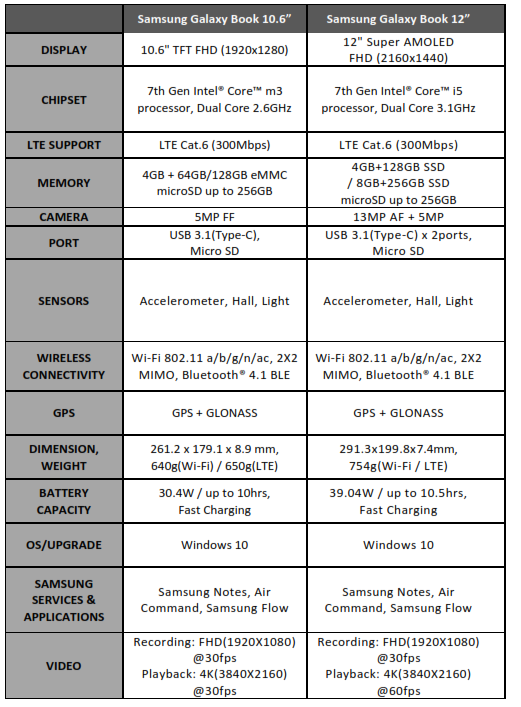 The larger device will use a 13MP rear camera with autofocus, and both units have a 5MP front facing camera. Aside from microSD support, users will also get USB 3.1 Type-C ports. Both units will come with Windows 10, support for the next generation S Pen using a new 0.7mm tip and in 'screen off' mode which allows for note taking without the display being on.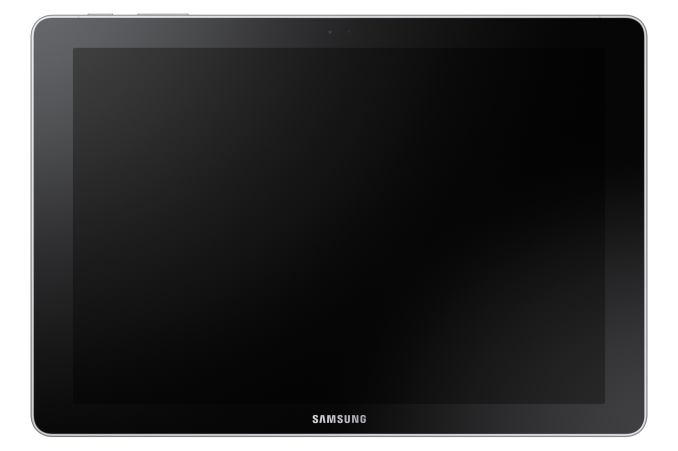 Battery for the units comes in at 30.4 Wh for the smaller one, and 39.04 Wh for the larger display. Samsung is quoting around 10 hours of use for both and both will have access to fast charging. It is worth noting that with the specifications, Samsung lists the 10.6-inch display as supporting 4K30 playback but the bigger unit, with a faster processor, can handle 4K60 playback. Both units have vents for fans, it must be noted.
We're awaiting more information about the modem support, pricing and availability. There might also be a chance for some hands-on time with the units, as it will be interesting to see how well that bezel measures up in normal use.
Edit - it seems the Core i5 is a U-series product. That's 15W normal, or 7W/9.5W in cTDP down mode.
Edit 2: The CAT 6 LTE modems are from Intel. Source: Brian Krzanich Twitter
Edit 3: All Books will come with a keyboard and S-Pen as standard.