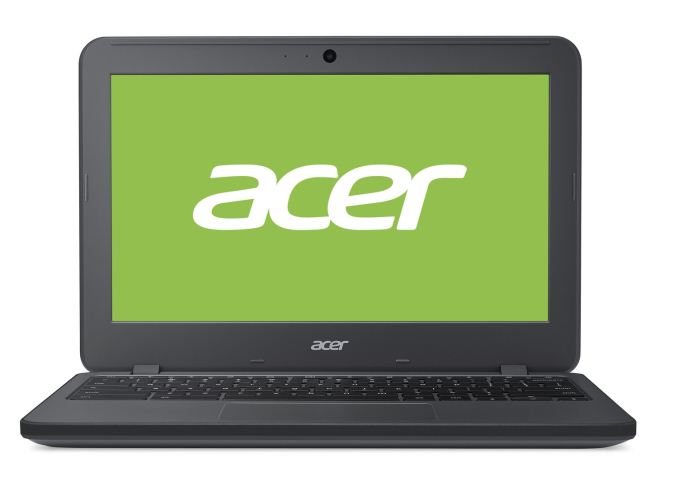 Although Chrome OS hasn't taken off in an appreciable way for the average consumer, it has certainly taken a foot hold in education, especially in the US. Today Acer is announcing a new Chromebook aimed directly at that market in the Acer Chromebook 11 N7 (C731). It has features designed for the kind of environment where durability is key.
There are actually two models of this rugged Chromebook, with the C731, and C731T, with the T meaning Touch. The Touch model bumps up to an IPS display on this 11.6-inch model, and both are 1366x768 resolution. The display hinge on both will open to 180° which Acer says promotes sharing.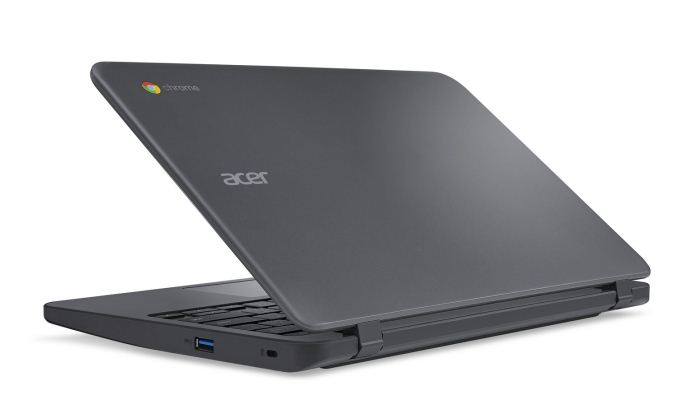 On the performance side, Chrome OS is pretty lightweight, and that's good because the Chromebook 11 N7 is powered by an Intel Celeron N3060 dual-core processor. This is a Braswell based CPU, with a 6-Watt TDP, which means the device can be, and is, passively cooled. Acer offers up to 4 GB of LPDDR3, and either 16 or 32 GB of eMMC storage. Wireless is key with a Chromebook, and Chromebooks have tended to have better wireless adapters than similarly priced Windows notebooks. That continues here, with a Intel Dual Band Wireless-AC card with 2x2 MIMO and Bluetooth 4.0. There are two USB 3.0 ports, a SD card reader, HDMI, and a headset jack.
Acer rates the Chromebook 11 N7 at up to 12 hours of battery life out of its 45 Wh battery, and the device is 22mm / 0.87-inches thick, and weighs 1.35 kg / 2.98 lbs.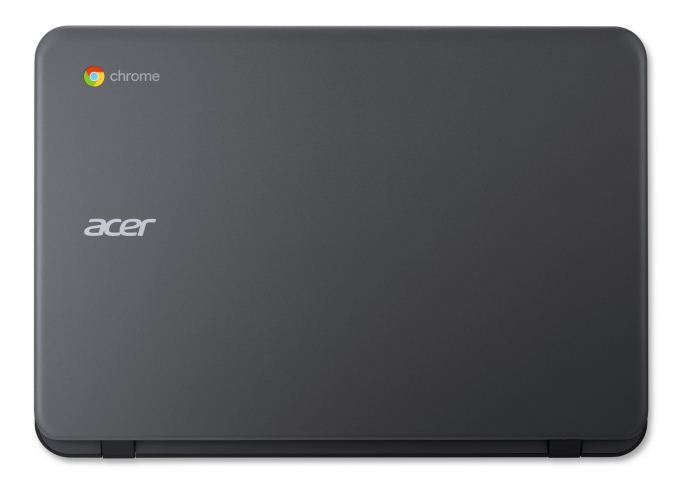 The real key to this device though is the rugged nature of it, which promises to help schools stretch their limited IT budgets by helping with device replacements due to damage caused by students. The Chromebook 11 N7 can handled 60 kg / 132 lbs of downward force on the top cover, and it can tolerate drops up to 48-inches or 122 cm. The case also features an anti-slip pattern to help with accidental tumbles.
The keyboard is spill resistant as well, with protection up to 11 fluid ounces or 330 ml of water, and it features a gutter system that routes water away from important components. The keyboard also features recessed keys which prevent students from easily removing the key caps.
The devices will be available this month in North America, and February in the EMEA, starting at $229.99 and €299 respectively.
Source: Acer