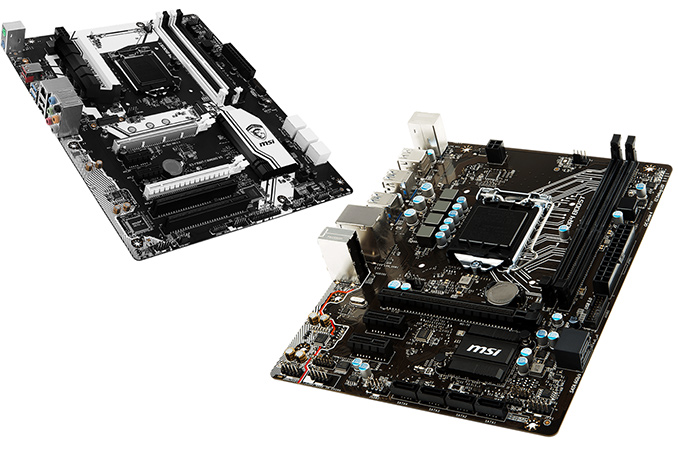 In the past week MSI has introduced two new motherboards that are compatible with Intel's latest Xeon E3 v5 processors and based on the Intel C232 chipset - the motherboards are aimed at small form-factor workstations that have a suitable foothold in the enthusiast community. The new motherboards are the MSI E3 Krait Gaming V5 and the MSI E3M Workstation V5, and to widen the appeal the Krait model features white LEDs to appeal to modders and gamers.
By making its Xeon E3 v5 chips incompatible with consumer-grade motherboards, Intel drew a very clear line between the Core and Xeon families, something that helps the chipmaker and its partners to better position their products for personal and professional use. Some of the benefits of supporting Xeons lie in technologies as ECC, vPro as well as Trusted Execution, as long as the motherboard supports it. There are some users who prefer to use Xeons for desktop computing which is why several motherboards manufacturers recently introduced Intel C232 and C236 motherboards with more consumer-oriented features. This week, MSI joined them with two inexpensive platforms using C232.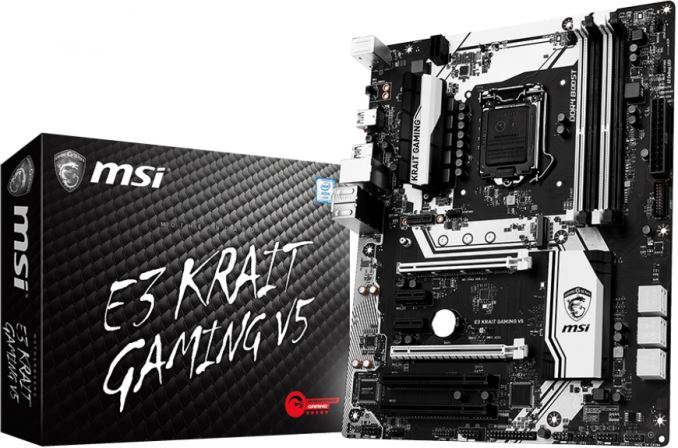 The MSI E3 Krait Gaming V5 (E7A43), in its black and white livery, uses a five-phase power delivery with four DDR4-2133 memory slots that support up to 64GB of ECC. PCIe bandwidth comes through a PCIe 3.0 x16 slot from the CPU and an x4 from the chipset, allowing CrossFire but not SLI. Alongside this are two PCIe 3.0 x1 slots and two PCI slots via a bridge chip. A single PCIe 3.0 x4 M.2 slot is found alongside the six SATA 6Gb/s ports, although using the M.2 in PCIe mode will disable the PCIe x4 slot due to chipset limitations.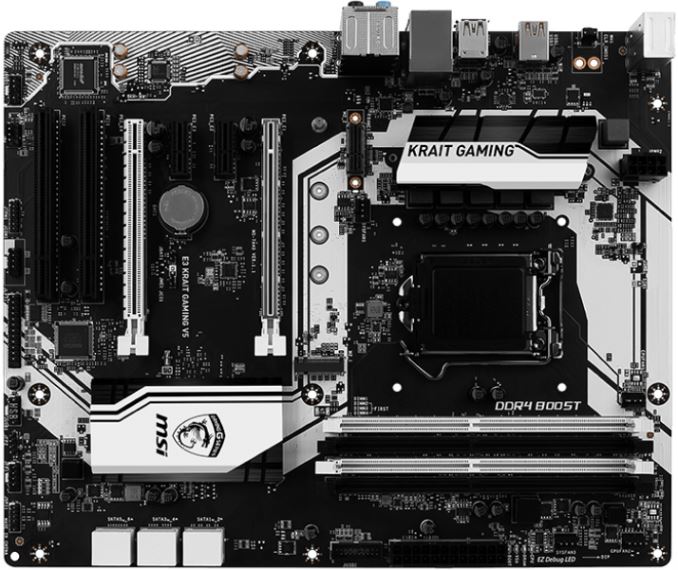 For audio and networking, we get an upgraded Realtek ALC1150 solution (with PCB separation and filter caps) and an Intel I219-V Gigabit Ethernet controller with MSI's software that prioritizes user-specified traffic (in this case, MSI puts the focus on gaming). While there are no USB 3.1 controllers or ports here, in a little twist compared to the recent C232 motherboard we reviewed, there is a USB 3.0 Type-C port on the rear.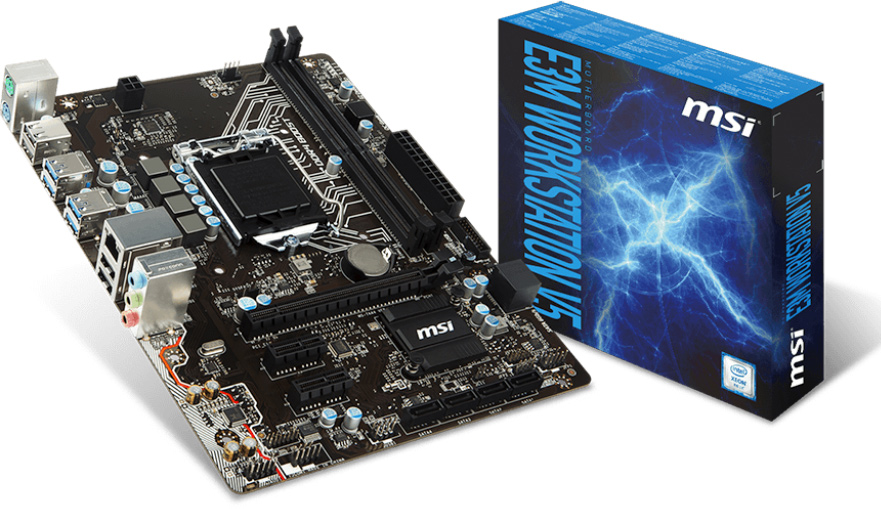 The MSI E3M Workstation V5 (E7A44) is a relatively simple m-ATX motherboard that has two DDR4 slots, a single PCIe 3.0 x16 slot, two PCIe x1 slots, six SATA 6Gb/s ports, six USB 3.0 connectors (with a hub), a Realtek RTL8111H Gigabit Ethernet controller, upgraded integrated audio powered by the Realtek ALC887 codec and that's about it. It's interesting to note that there's only a single 4-pin CPU power connector, but this motherboard is aimed at cheap single socket PCs, ideally with energy-efficient CPUs. The workstation name may indicate a different BIOS/software stack to the Krait Gaming, although aside from color I expect there to be very few differences.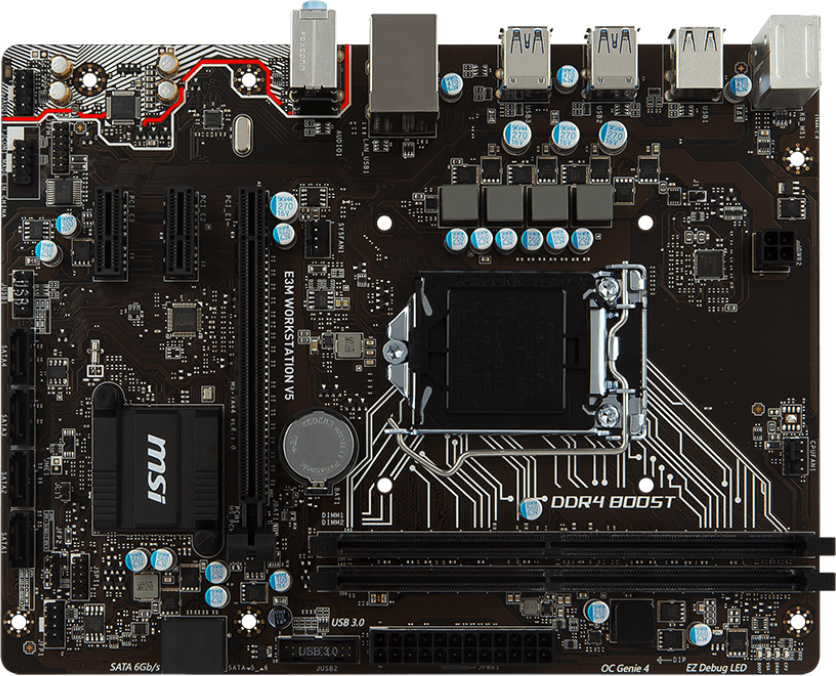 MSI's E3 Krait Gaming V5 and E3M Workstation V5 motherboards for LGA1151 processors are based on the Intel C232 PCH, which is not the top-of-the-range platform controller hub for the Xeon E3 v5, but is affordable enough and provides enough I/O capabilities (similar to B150 motherboards) for low-cost Xeon focused PCs. The PCH has eight PCIe 3.0 lanes, up to six USB 3.0 ports, up to six SATA 6Gb/s ports, but it is important to note the lack of support for vPro or Rapid Storage technologies.
The new LGA1151 motherboards from MSI clearly belong to the entry-level segment of the market: neither of the products have additional expansion capabilities such as USB 3.1 or Thunderbolt 3. We expect prices to be low when they show up on the market in the coming weeks.
Source: MSI