The Phanteks PH-TC12LS
We received the Phanteks TC12LS inside a dark cardboard box with an abstract aesthetic theme, mostly based on schematic drawings of the cooler itself. Considering the size of the cooler, the box is large, with excessive layers of polystyrene foam for protection found on the inside. Inside the box we found four manuals, one for each of the most popular languages in the regions that the cooler is being marketed into, the necessary mounting hardware, and a syringe with Phanteks PH-NDC thermal compound that should last for at least three or four applications.
The Phanteks TC12LS features a narrow, dense array of black aluminum fins, much like the one we saw on Steropes, yet is even smaller. The fins are relatively thin but strong, with their sides rolled so that they support each other, virtually amassing together into a single strong construct. There are small gaps towards the center of the array to allow for a screwdriver to go through for the installation of the cooler, further reducing the surface of the array. Again, the TC12LS is wider than the CPU socket area of small motherboards, but the fin array is high enough to allow for the installation of standard height RAM modules beneath it.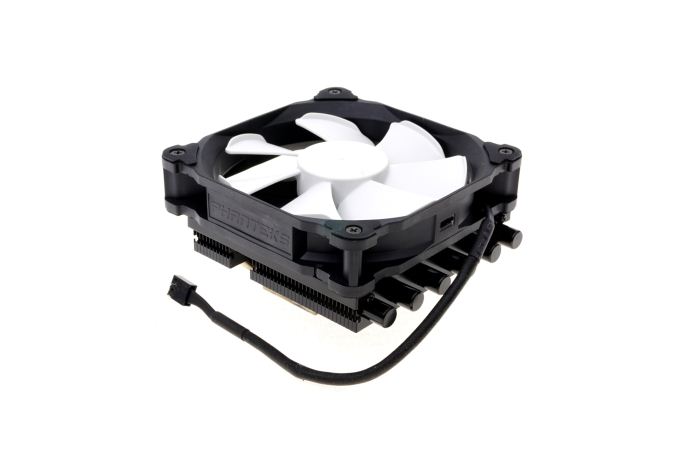 A major marketing point of the TC12LS is its fan. Phanteks is using a full size 120 mm fan, and not just any 120 mm fan, but the PH-F120MP, one of their more advanced high performance designs. The PH-F120MP is a high static pressure design that may be quite a bit of an overkill for the narrow heatsink of the TC12LS, but should maintain good performance at lower RPMs.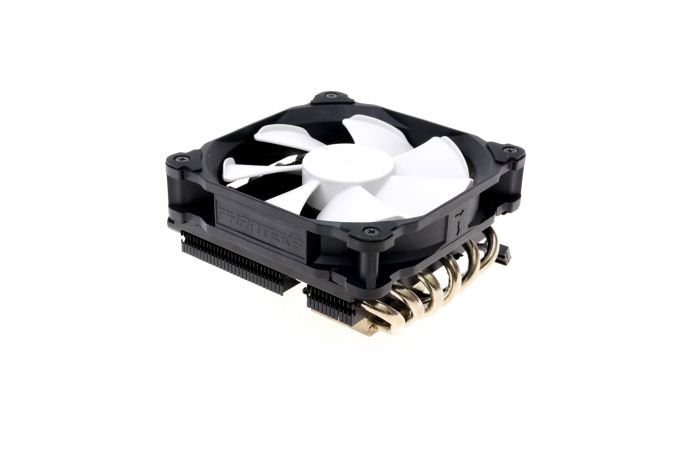 Six 6 mm thick nickel-plated copper heatpipes exit the small base of the TC12LS, entering the fin array from one side. Rounded metallic caps cover their endings, mostly for aesthetic purposes.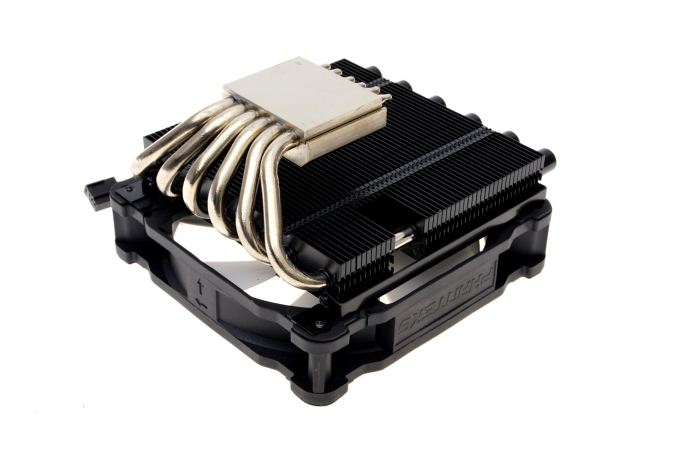 The base of the TC12LS is not solid. A close inspection reveals that it comprises of two parts, the copper base and an aluminum top, with the heatpipes sandwiched between them. The aluminum top is flat and only meant to offer mechanical cohesion and mounting functionality, not to directly aid the thermal performance of the cooler in the slightest. The contact surface is machined well, down to a very smooth, flawless surface.