Sapphire
Sapphire has introduced two new miniature motherboards based on AMD's Ryzen Embedded V1000/R1000 APUs. The new platforms are designed for the most compact highly-integrated machines for industrial and commercial applications. Sapphire's NP-FP5 and BP-FP5 compact motherboards feature a 4x4-inch footprint and are based on AMD's Ryzen Embedded V1000 or R1000 APUs, which offer up to four Zen cores, an integrated Radeon Vega GPU, and a TDP of up to 25 W. The actively cooled systems support up to 32 GB of DDR4-2400 memory using two SO-DIMMs, feature one M.2 slot for an SSD with a PCIe 3.0 x4 or SATA interface, and one M.2-2230 slot for a Wi-Fi module. The basic NP-FP5 supports two display outputs (using two mDP 1.4 connectors), one GbE port, and two...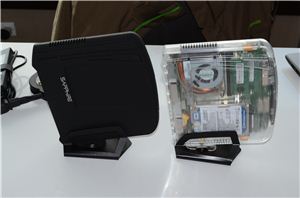 Like most graphics companies, Sapphire didn't have anything major to announce at CES. Their suite was mostly dedicated to showing off their Mini-ITX Edge VS boxes, which were launched...
7
by Jarred Walton on 1/12/2013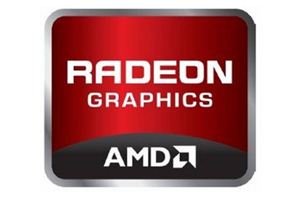 After originally missing its initial launch window of late June, and again missing a soft launch target of 2 weeks ago, the first Radeon HD 7970 GHz Edition card...
18
by Ryan Smith on 7/31/2012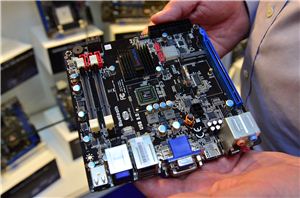 Sapphire showed us its Brazos 2.0 motherboard based on AMD's E2-1800 APU with Radeon HD 7340 graphics. The Pure Mini E2-1800 uses SO-DIMMs (8GB max) and features both a...
5
by Anand Lal Shimpi on 6/6/2012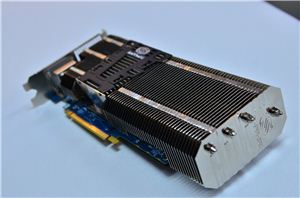 Yesterday I met with AMD's well known GPU partner Sapphire. Among their laundry list of AMD based graphics cards was this passively cooled Radeon HD 7770. The board layout...
13
by Anand Lal Shimpi on 6/6/2012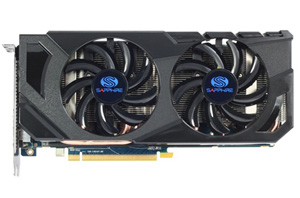 As AMD's 28nm allocation has improved so has the selection of cards available on the market. We're still in the first phase of the Radeon HD 7000 series rollout...
37
by Ryan Smith on 4/28/2012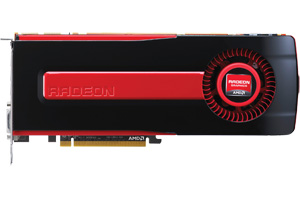 Announced late last month and shipping 3 weeks ago, AMD kicked off the 28nm generation with a bang with their Radeon HD 7970. Combining TSMC's new 28nm HKMG process...
259
by Ryan Smith on 1/31/2012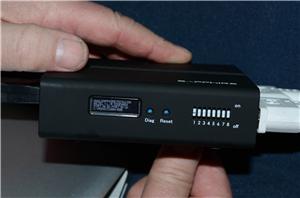 Sapphire was showing off their latest products in their suite, including a just-in-from-Taiwan Ivy Bridge motherboard, along with X79 and 990FX motherboards for SNB-E and Bulldozer. Also on display...
11
by Jarred Walton on 1/10/2012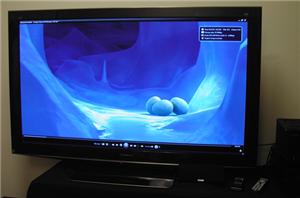 The popularity of Intel's HD Graphics amongst HTPC enthusiasts and the success of the AMD APUs seem to indicate that the days of the discrete HTPC GPU are numbered...
70
by Ganesh T S on 6/12/2011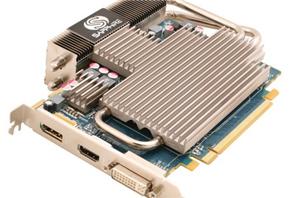 Sapphire is bringing a constant stream of passively cooled 5xxx series GPUs to the market – if you recall, we reported on the Sapphire HD5550 Ultimate only a couple...
24
by Ian Cutress on 6/24/2010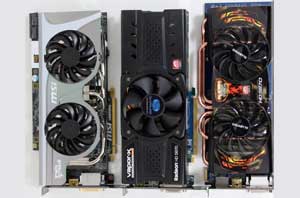 Fans of custom video cards have undoubtedly found themselves a bit disappointed with the Radeon HD 5800 series. Due to a perfect storm of low GPU yields from TSMC...
45
by Ryan Smith on 5/19/2010