Krait
We've written about Snapdragon 800 (MSM8974) before, for those unfamiliar, this is Qualcomm's new flagship SoC with four Krait 400 CPUs at up to 2.3 GHz, Adreno 330 graphics, and the latest modem IP block with Category 4 LTE. Qualcomm is finally ready to show off MSM8974 performance on final silicon and board support software, and invited us and a few other publications out to San Francisco for a day of benchmarking and poking around. We looked at MSM8974 on both the familiar MSM8974 MDP/T, a development tablet used both by Qualcomm and 3rd parties to develop drivers and platform support, and the MSM8974 MDP phone, both of which have been publicly announced for some time now. The tablet MDP is what you'd expect, an...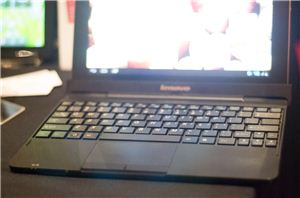 We had another opportunity to handle the Lenovo S2110, the first commercial Krait tablet we've seen and had a chance to talk with the product team in a bit...
3
by Jason Inofuentes on 1/11/2012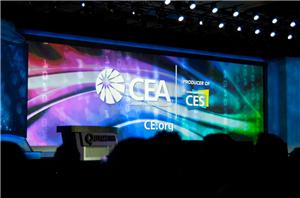 We're live at the CES 2012 Qualcomm keynote, and although CEO Paul Jacobs hasn't quite taken the stage yet, Qualcomm has already released a number of the announcements it...
1
by Brian Klug on 1/10/2012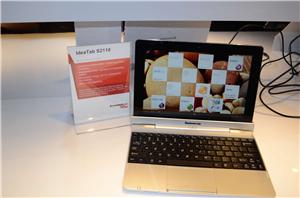 Tablets can be found everywhere at CES, and not just with the manufacturers—it's hard to swing a mouse by the cord without hitting someone starting at their tablet. Like...
7
by Jarred Walton on 1/10/2012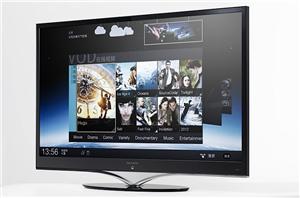 In 2011, Lenovo made a cursory effort to grab some of the consumer Android tablet space with the 7" K1, and a slightly more concerted effort to grab the...
3
by Jason Inofuentes on 1/9/2012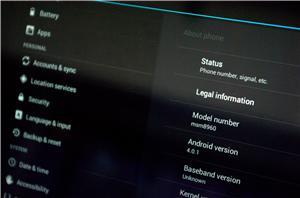 We've seen Qualcomm's development platforms before, first with their dual-core MSM8660 platform, and most recently with the MSM8960 platform. Last month, on The Engadget Show, Qualcomm revealed that, in...
4
by Jason Inofuentes on 12/14/2011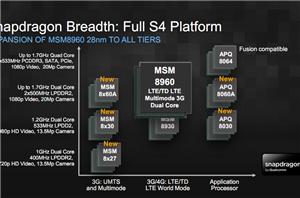 In February at MWC, Qualcomm unveiled three SoCs based on its brand new Krait microarchitecture: the single/dual-core MSM8930, dual-core MSM8960 and the quad-core APQ8064. More recently, we dove into...
5
by Anand Lal Shimpi on 11/16/2011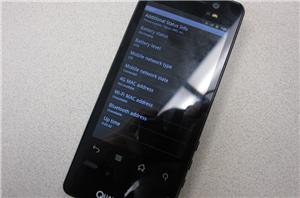 Let's recap the current smartphone/tablet SoC landscape. Everything shipping today is built on a 4x-nm process, built either at Global Foundries, Samsung, TSMC or UMC. Next year we'll see...
108
by Brian Klug & Anand Lal Shimpi on 10/7/2011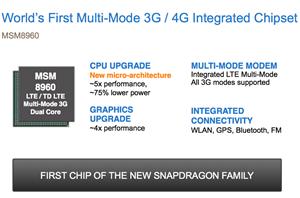 Last year Qualcomm told us about the MSM8960, its next-generation Snapdragon SoC based on a brand new microprocessor architecture. Today Qualcomm announced some more details on the architecture behind...
15
by Anand Lal Shimpi on 2/14/2011