Financial Results
NVIDIA this afternoon has announced their results for the second quarter of their 2024 fiscal year, delivering what's arguably the most anticipated earnings report of the season. Riding high on unprecedented demand for their data center-class GPUs for use in AI systems, NVIDIA's revenues have been on a rapid rise – as well as their standing on Wall Street. For the second quarter of their 2024 fiscal year, NVIDIA booked $13.5 billion in revenue, which is a 101% increase over the year-ago quarter. The company has, at this point, shaken off the broader slump in technology spending on the back of an explosion in demand for their data center products, and to a lesser extent the latest generation of their consumer GeForce graphics products. As...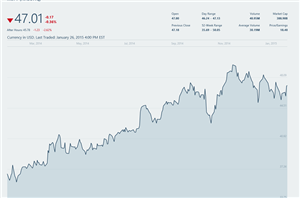 Microsoft released their second quarter results from fiscal year 2015 today. The holiday quarter saw an 8% rise in revenue over 2014, coming in at $26.47 billion last quarter...
12
by Brett Howse on 1/26/2015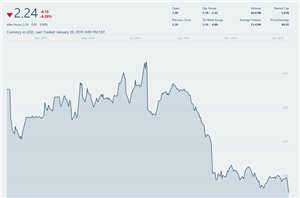 AMD president and CEO, Dr. Lisa Su, announced the company's Q4 results, with revenue for the quarter coming in at $1.24 billion, with a gross margin of 29%. Earnings...
108
by Brett Howse on 1/20/2015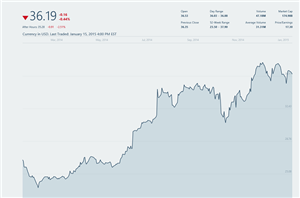 Intel released their Q4 FY 2014 results today, and they capped a record year with another record quarter. Revenue for Q4 came in at $14.7 billion, up 6% year-over-year...
38
by Brett Howse on 1/15/2015