DynamIQ
TSMC has announced plans to build its first test chips for data center applications using its 7 nm fabrication technology. The chip will use compute cores from ARM, a Cache Coherent Interconnect for Accelerators (CCIX), and IP from Cadence (a DDR4 memory controller, PCIe 3.0/4.0 links). Given the presence of the CCIX bus and PCIe 4.0 interconnects, the chip will be used to show the benefits of TSMC's 7 nm process primarily for high-performance compute (HPC) applications. The IC will be taped out in early Q1 2018. The 7 nm test chips from TSMC will be built mainly to demonstrate capabilities of the semiconductor manufacturing technology for performance-demanding applications and find out more about peculiarities of the process in general. The chip will be based...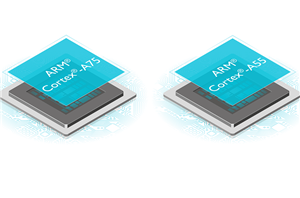 Another year, another TechDay, and another ARM facility (this time in Cambridge, UK)—can only mean new ARM IP. Over the span of several days, we got an in-depth look...
104
by Matt Humrick on 5/29/2017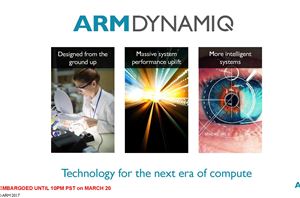 Most users delving into SoCs know about ARM core designs over the years. Initially we had single CPUs, then paired CPUs and then quad-core processors, using early ARM cores...
35
by Ian Cutress on 3/21/2017