Performance Metrics - I
The ECS LIVA One was evaluated using our standard test suite for low power desktops / industrial PCs. Not all benchmarks were processed on all the machines due to updates in our testing procedures. Therefore, the list of PCs in each graph might not be the same.
Futuremark PCMark 8
PCMark 8 provides various usage scenarios (home, creative and work) and offers ways to benchmark both baseline (CPU-only) as well as OpenCL accelerated (CPU + GPU) performance. We benchmarked select PCs for the OpenCL accelerated performance in all three usage scenarios. These scores are heavily influenced by the CPU in the system.
The Core i3-6100T has a TDP of 35W, and therefore, the ECS LIVA One is definitely expected to be amongst the top performers in our list of comparable PCs (most of which use CPUs with TDPs of around 15W). However, we see a few interesting aspects here - the GIGABYTE GB-BXi7H-5500 manages to score better in almost all of the benchmarks. This is due to a couple of reasons - GIGABYTE sets the TDP limit of the Core i7-5500U in the BRIX unit to 28W, which is very close to the 35W of the Core i3-6100T in the ECS LIVA One. The other reason is the availability of extra cache (4MB) in the i7-5500U compared to the 3MB in the Skylake CPU being used in the ECS LIVA One. In addition, as we shall see later too, the Core i3-6100T prioritizes CPU performance compared to GPU performance within the available thermal envelope. Therefore, the ECS LIVA One doesn't emerge out on top in the GPU-centric benchmarks. The single-channel memory in the pre-built configuration also leaves some performance on the table.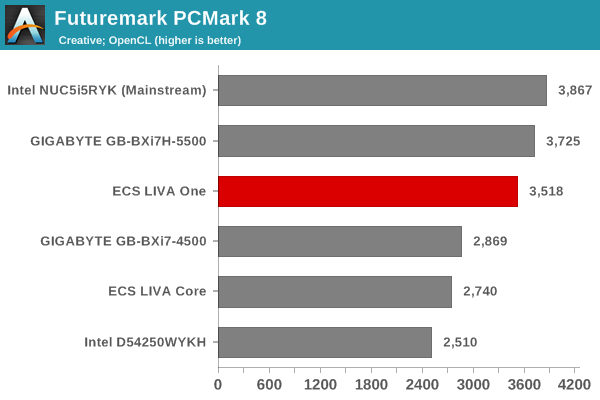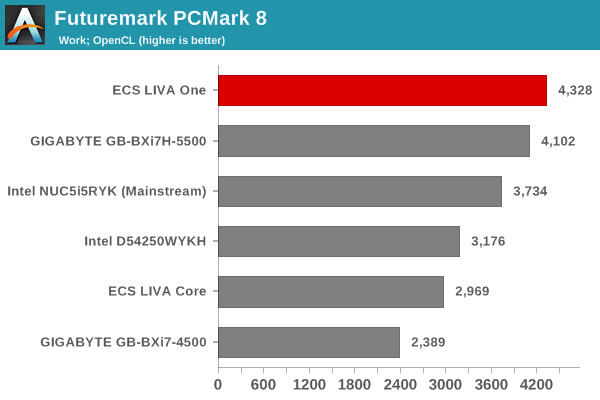 Miscellaneous Futuremark Benchmarks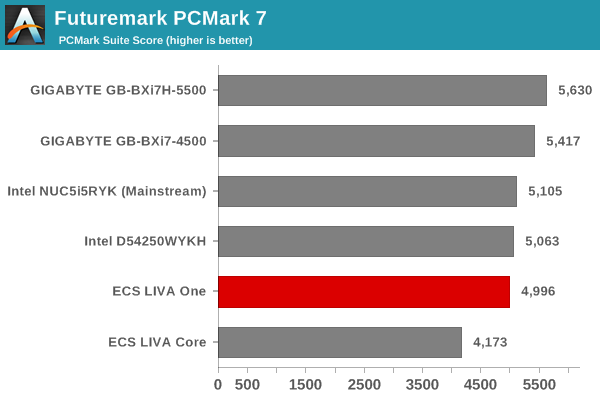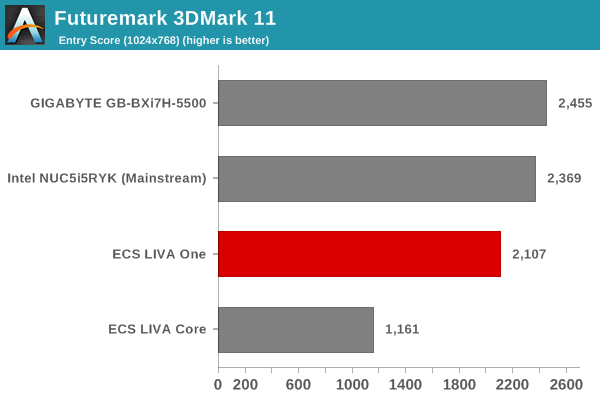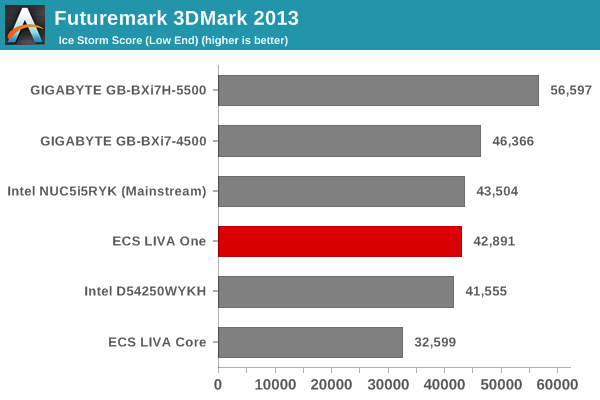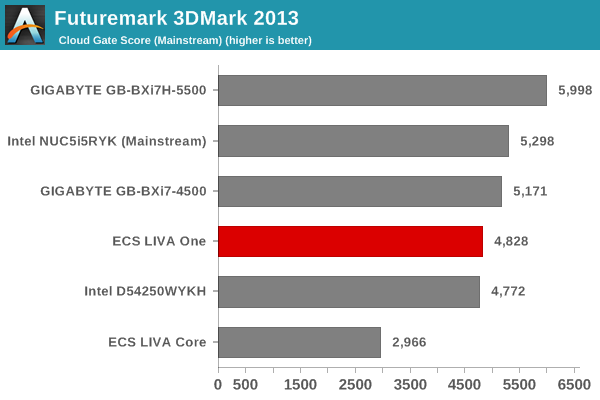 3D Rendering - CINEBENCH R15
We have moved on from R11.5 to R15 for 3D rendering evaluation. CINEBENCH R15 provides three benchmark modes - OpenGL, single threaded and multi-threaded. Evaluation of select PCs in all three modes provided us the following results. The ECS LIVA One manages to fare very well, particularly in the CPU-based tests. The single-threaded performance of the i3-6100T is obviously better - newer Skylake microarchitecture, higher clocks and the larger thermal headroom all combine to make the ECS LIVA One the best in both the single-threaded and multi-threaded 3D rendering benchmarks.