AnandTech Storage Bench - Light
Our Light storage test has relatively more sequential accesses and lower queue depths than The Destroyer or the Heavy test, and it's by far the shortest test overall. It's based largely on applications that aren't highly dependent on storage performance, so application launch times and file load times are what dominate this test. This test can be seen as the sum of all the little delays in a day's usage. Details of the Light test can be found here.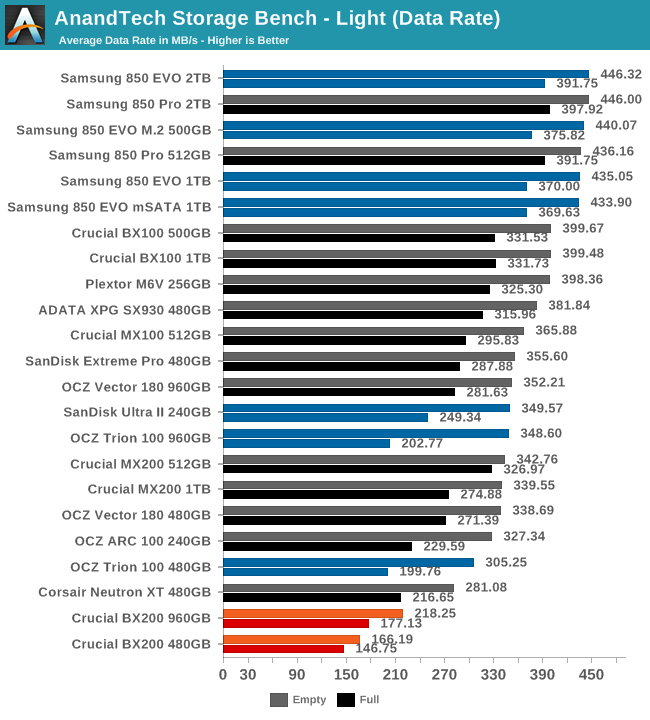 Even our Light test is enough to hit the BX200 where it hurts. The 480GB drive's average data rate is around what the first-generation SATA interface could handle.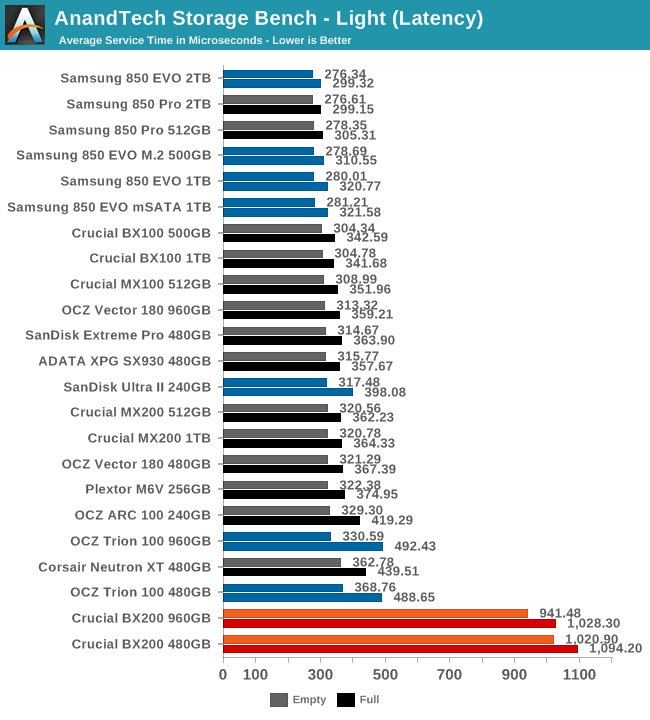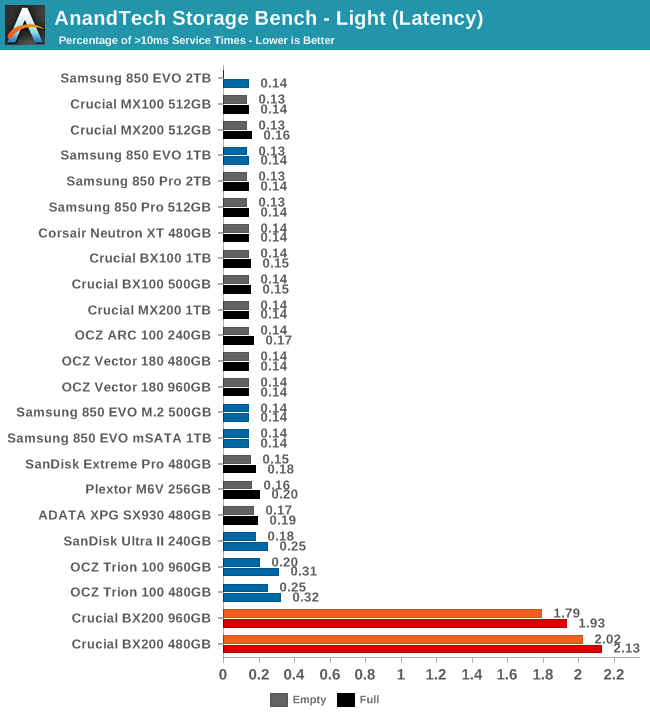 The latency outliers are the most disturbing result so far. The Light test should not enough to bring a SSD to its knees.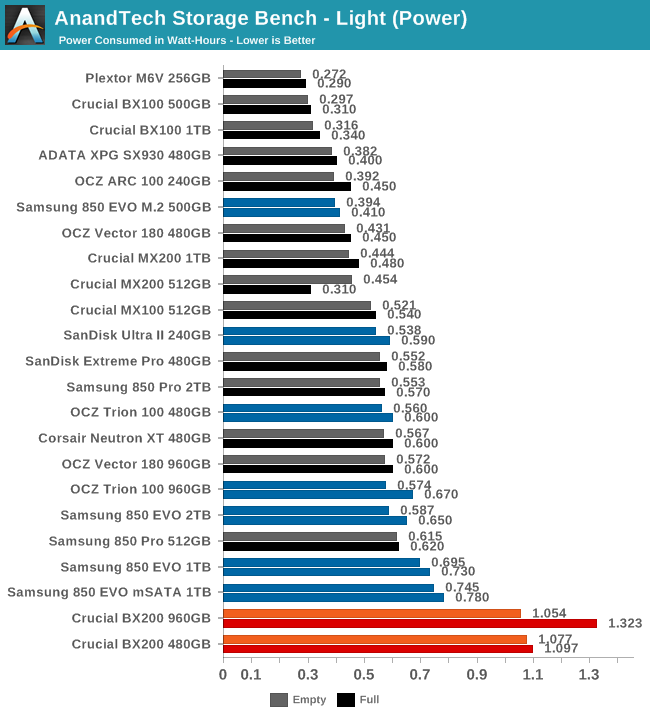 Power consumption is finally getting close to normal, showing that the BX200 was able to catch a break for at least a while during this test.