AnandTech Storage Bench - The Destroyer
The Destroyer is an extremely long test replicating the access patterns of heavy desktop usage. A detailed breakdown can be found in this review. Like real-world usage and unlike our Iometer tests, the drives do get the occasional break that allows for some background garbage collection and flushing caches, but those idle times are limited to 25ms so that it doesn't take all week to run the test.
We quantify performance on this test by reporting the drive's average data throughput, a few data points about its latency, and the total energy used by the drive over the course of the test.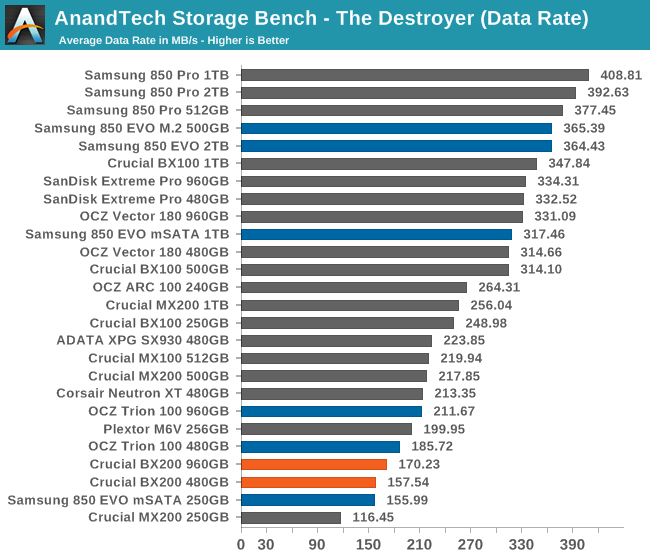 The BX100's performance on The Destroyer isn't dead last, but it underperforms for its capacity.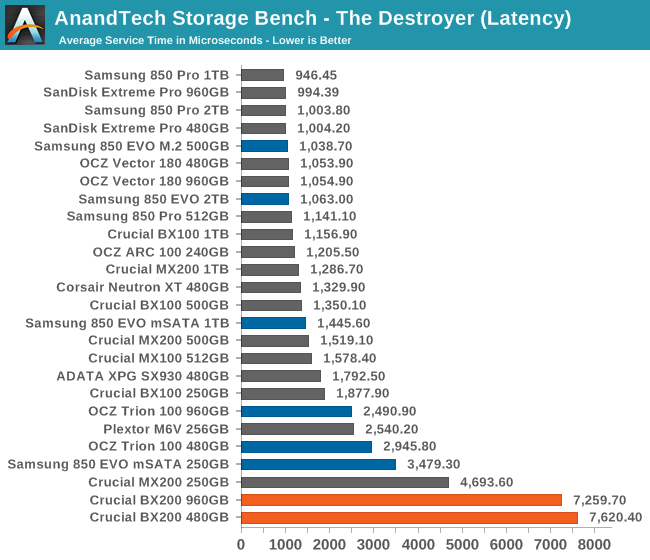 Average service time is startlingly high and is close to a hard drive's seek time.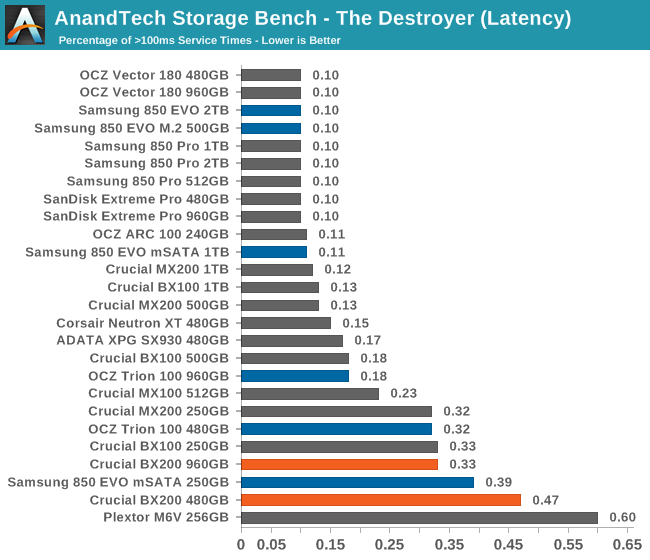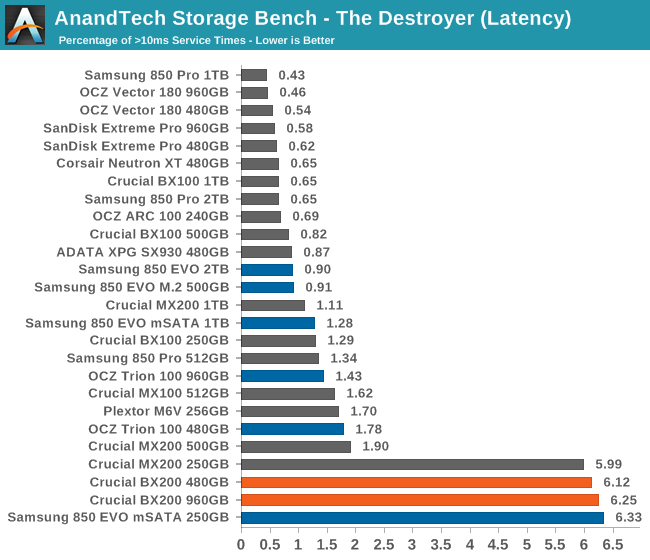 The frequency of performance outliers is in line with the other two low performers on this test, indicating that the BX200's performance doesn't stutter any more often, but it pauses for longer periods of time when it does stutter.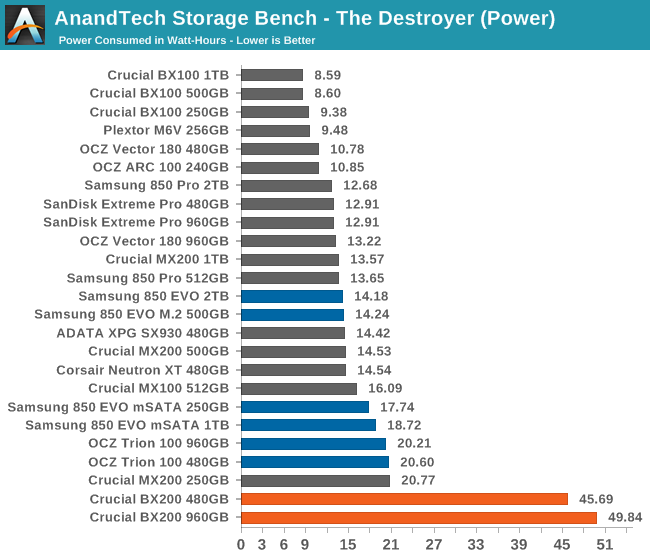 Higher power consumption is to be expected from a drive using TLC NAND, but the BX200 consumed more than twice the energy over the duration of The Destroyer than any of the other drives, and more than five times as much as the BX100. The BX200 didn't take vastly more time to complete The Destroyer, so it was clearly not making good use of idle time.