Single Client Performance - CIFS & iSCSI on Windows
The single client CIFS and iSCSI performance of the Synology DS2015xs was evaluated on the Windows platforms using Intel NASPT and our standard robocopy benchmark. This was run from one of the virtual machines in our NAS testbed. All data for the robocopy benchmark on the client side was put in a RAM disk (created using OSFMount) to ensure that the client's storage system shortcomings wouldn't affect the benchmark results. It must be noted that all the shares / iSCSI LUNs are created in a RAID-5 volume. One important aspect to note here is that only the Synology DS2015xs uses SSDs. The other NAS units in each of the graphs below were benchmarked with hard drives.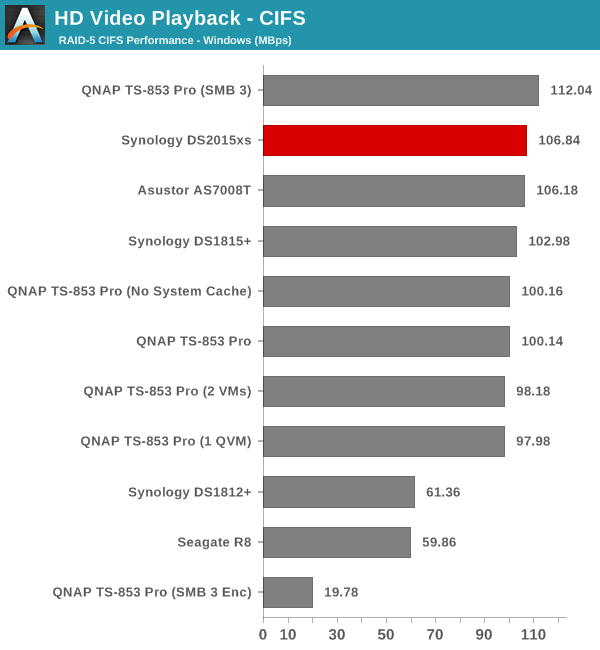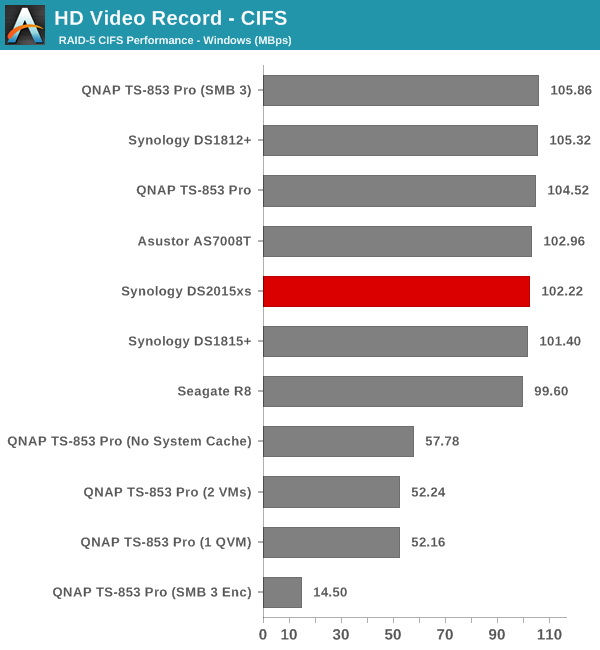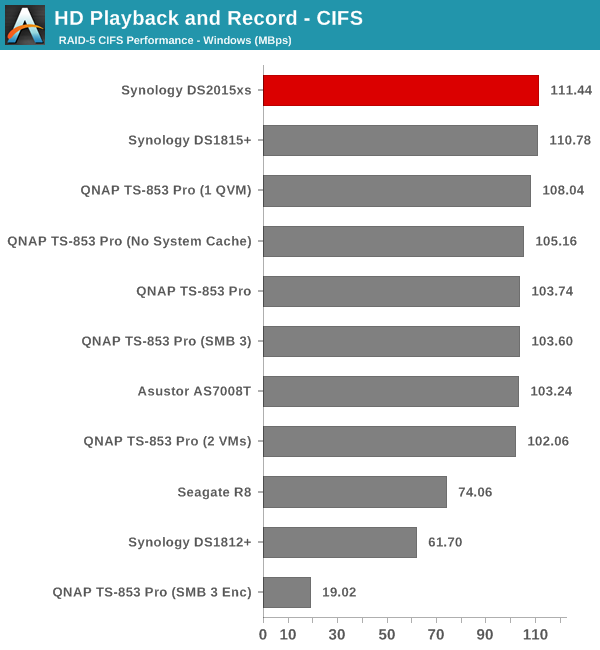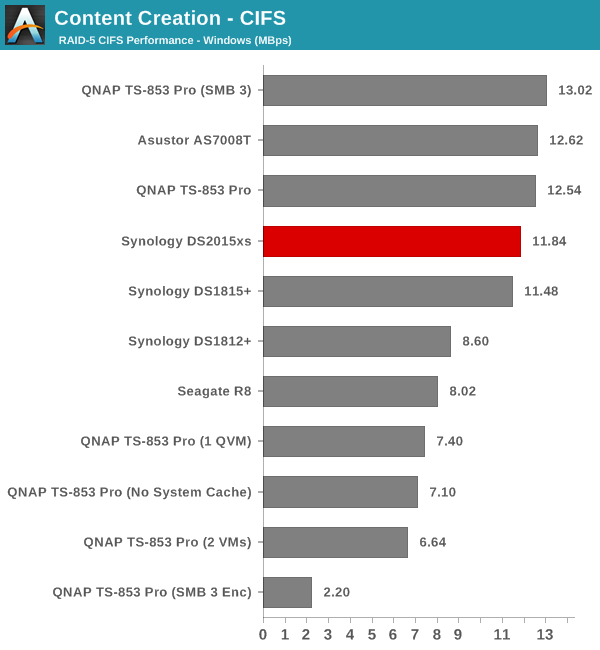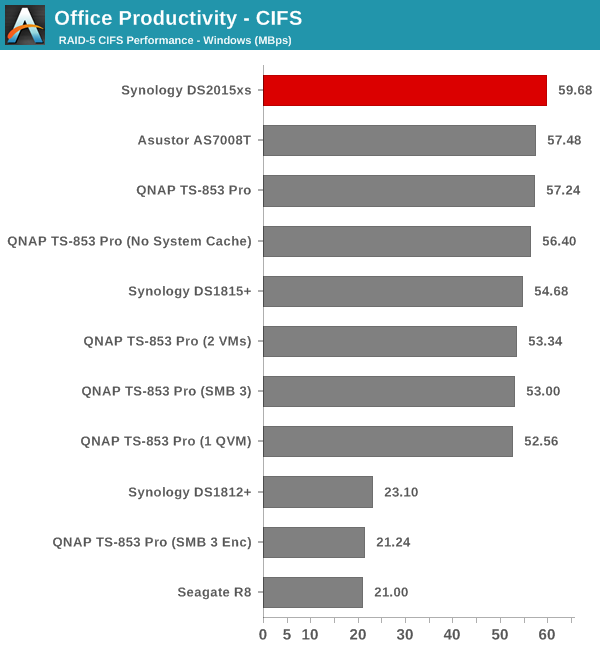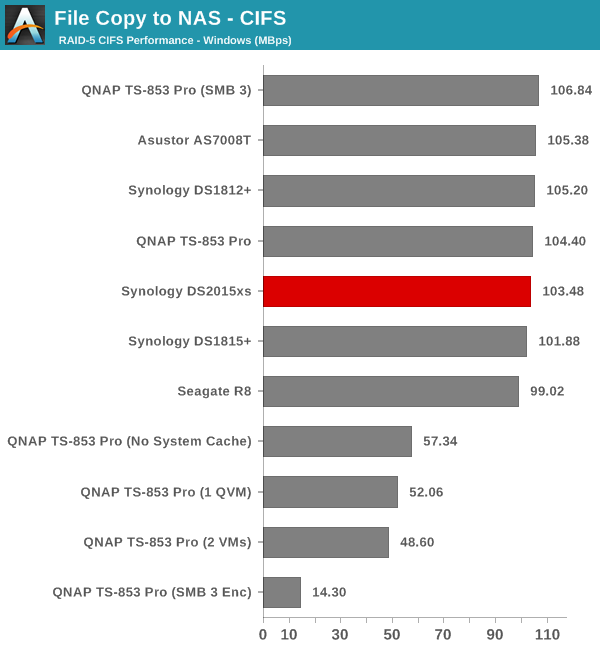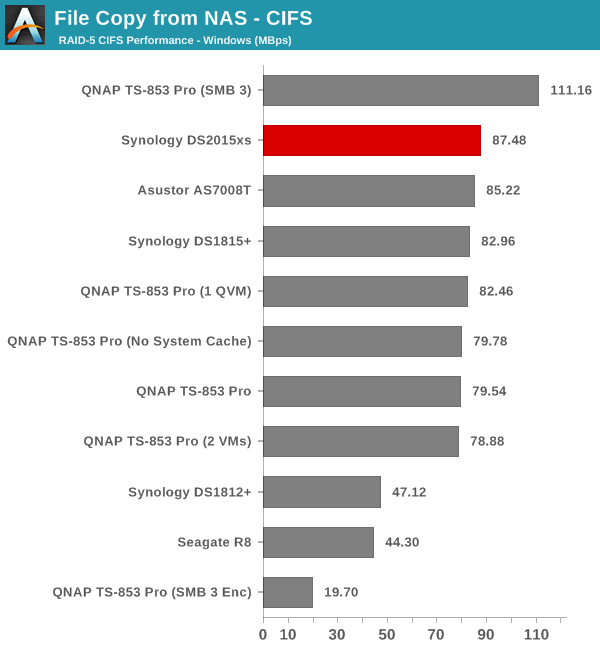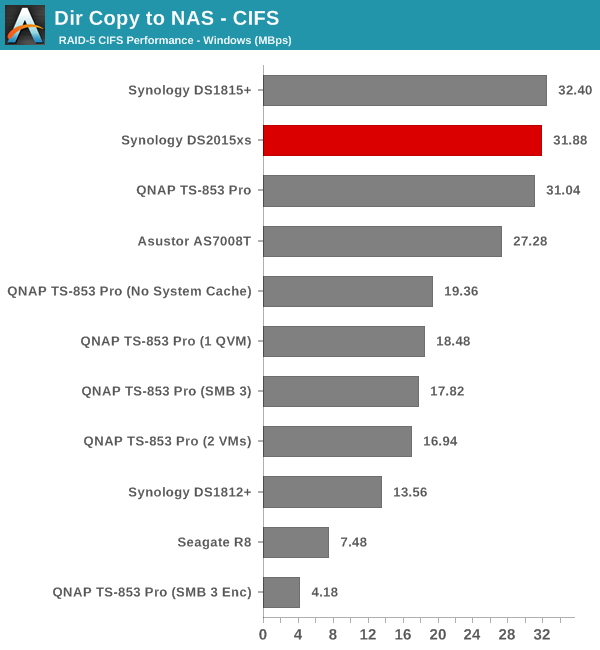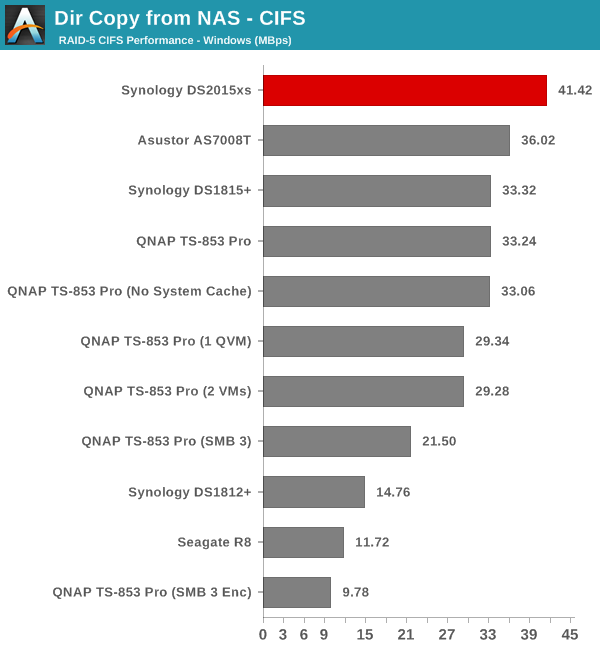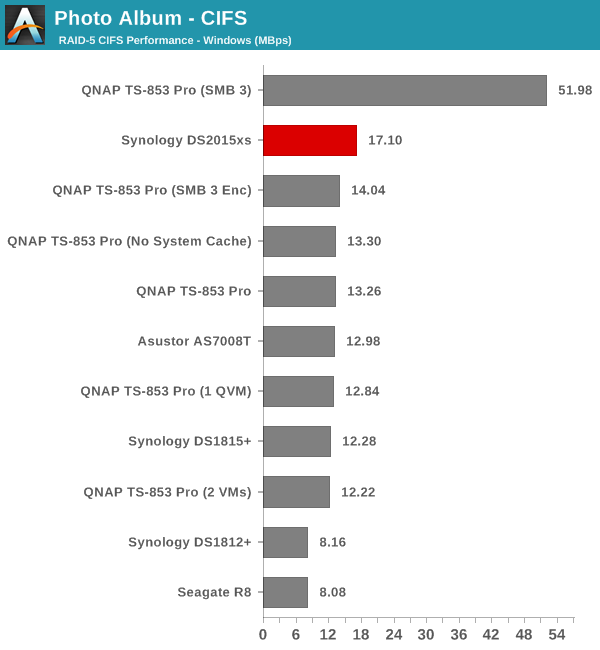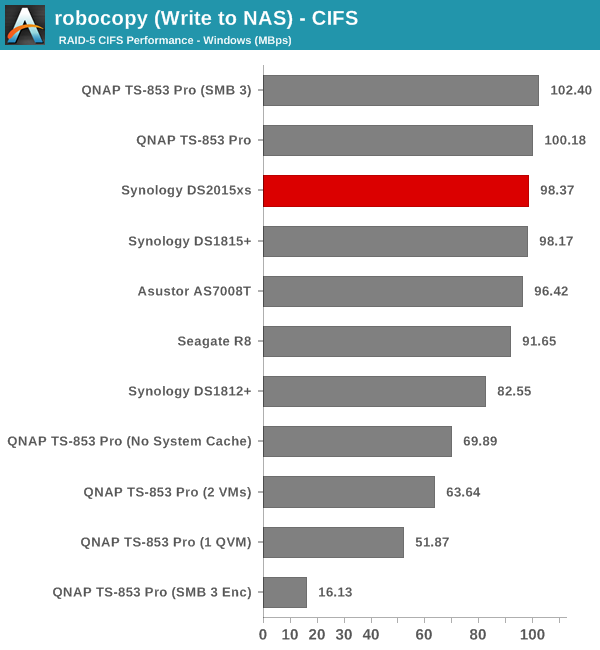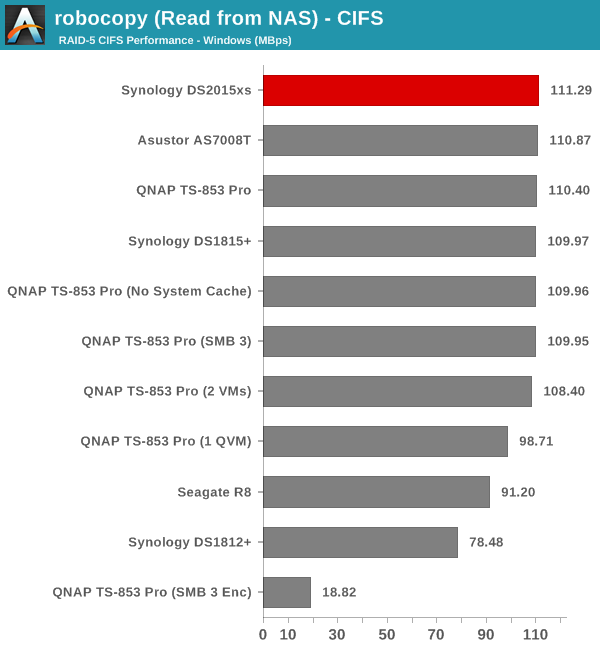 We created a 250 GB iSCSI LUN / target and mapped it on to a Windows VM in our testbed. The same NASPT benchmarks were run and the results are presented below. The observations we had in the CIFS subsection above hold true here too.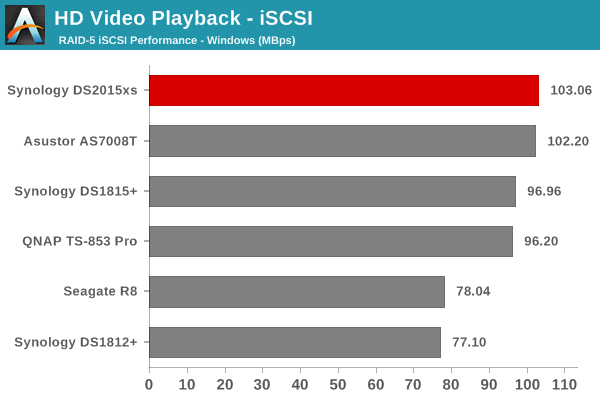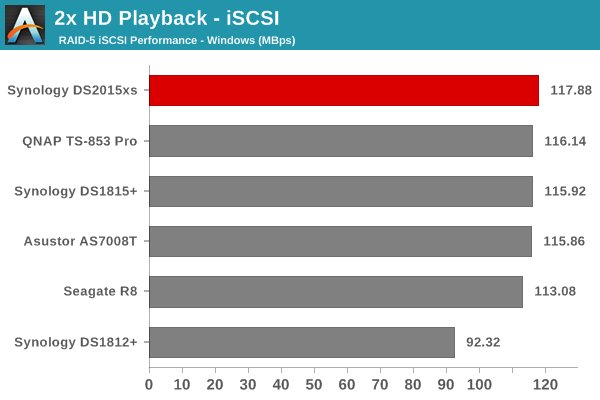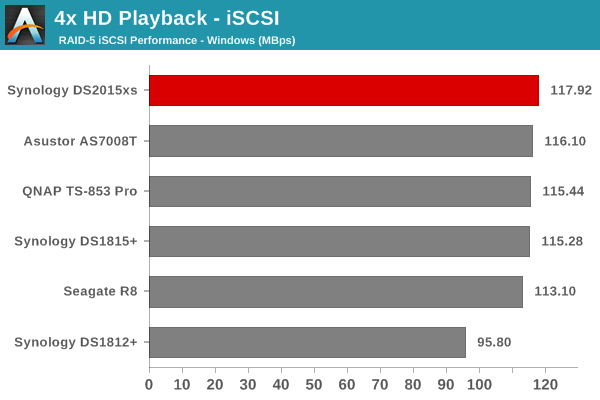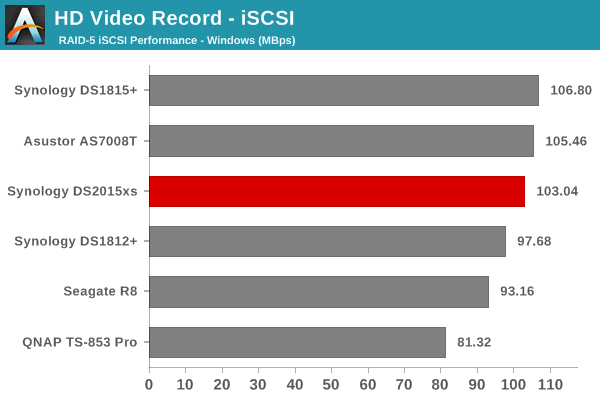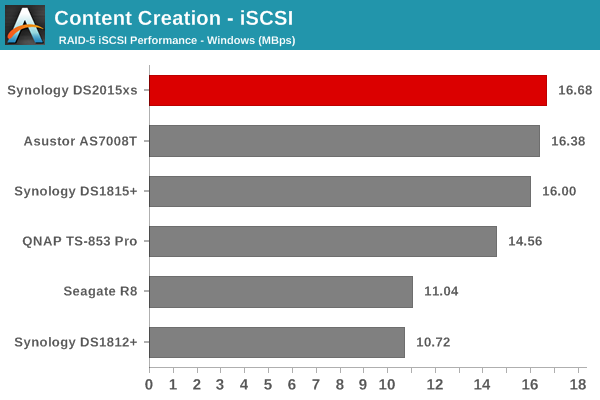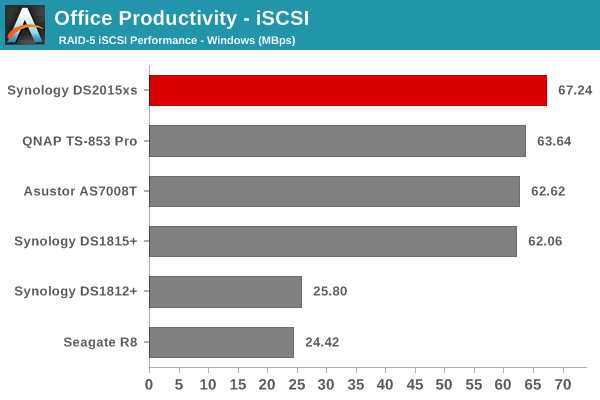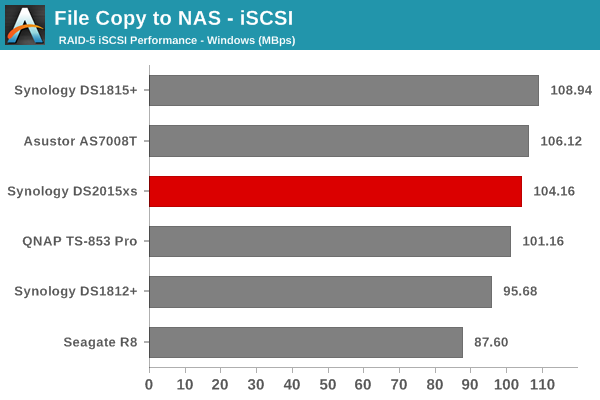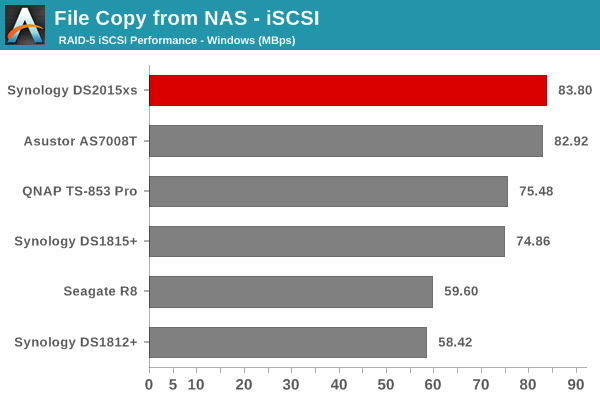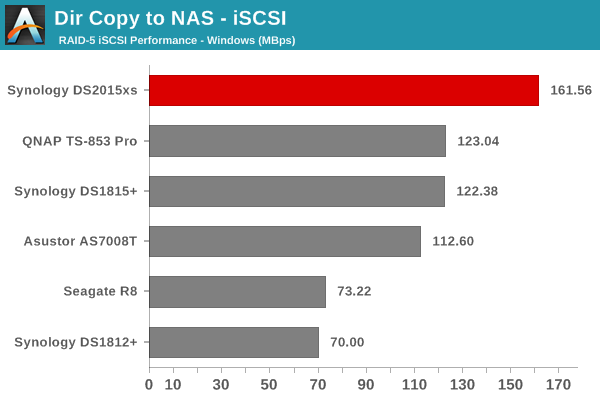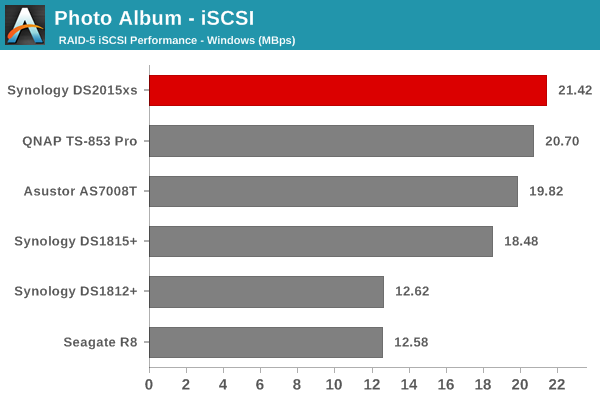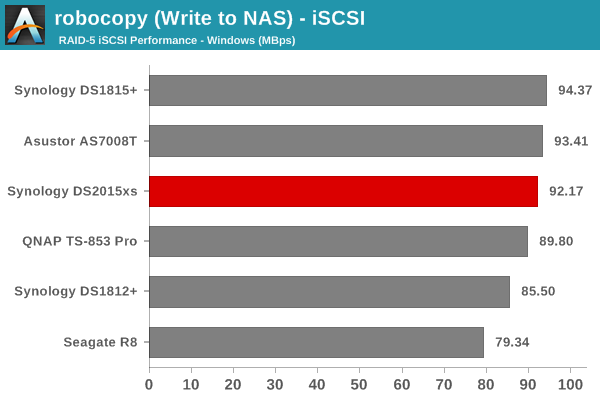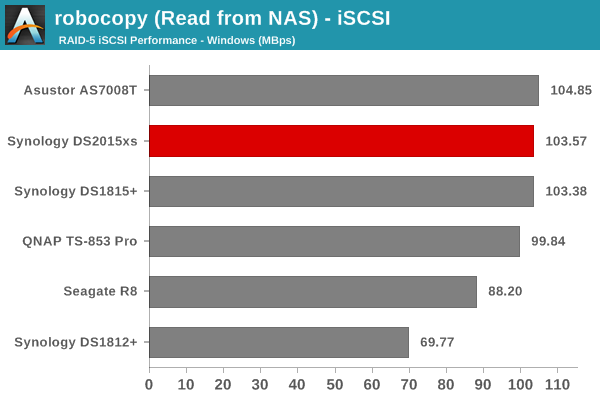 The DS2015xs loses out to the Asustor AS7008T and sometimes, even the DS1815+, when it comes to certain benchmarks. This shows that when it comes to access from a single GbE-equipped client, x86-based units can perform better despite being handicapped by hard drives.