What I'd Like to See
I've done my best to cut through to exactly what Intel has said up to this point. There's a lot and very little at the same time. One thing I can take for granted however is that Intel won't be able to hit a moving target. I figured I'd end this piece with my own thoughts on what I'd like to see, as well as get your feedback as to what you'd like to see as well.
I cut the cord a while ago. What drove me to getting rid of my cable TV subscription was the fact that I simply never used it. Live TV was nice to have, but I never had the time to watch anything when it aired. Years ago I was on the opposite side of the spectrum. I had multiple DVR boxes and was all-in on cable TV. Before then I even tried adding premium channels like HBO and Showtime to my lineup. I'd always heard folks talk about how much better the programming was on those channels. And without those premium channels I was always behind the times on shows like the Sopranos or Weeds. What ultimately happened however was I didn't have time to watch all of the content I was paying for. When I had time to watch something, it was almost never live - I relied heavily on my DVR, which never let me watch my recorded content on whatever device I wanted to use. Even the content on those premium channels was surprisingly disappointing. I was paying a lot for what ended up being just one or two shows that I wanted to watch, and a lot of other content that I really didn't care about.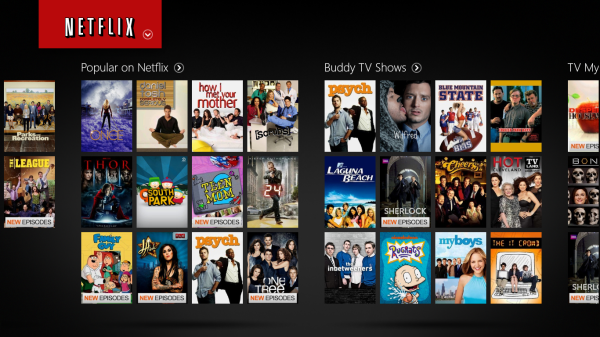 I was a late adopter of Netflix, but that content library gave me enough to watch during my limited downtime. I'd rely on the web for everything else. I could grab local channels over the air, but I rarely exercised that ability. For the most part, I'm fine living with this combination of Netflix and the web. I'd like everything in one place and I'd like newer content, but I'm not willing to pay an extra $50 - $100 per month to get that. Netflix is a downright steal as far as I'm concerned. At $8 per month I feel like I'm paying far less than what I should be.
At the same time, I understand where Netflix falls short. I can't subsist on older content alone. Every now and then I might want to watch something that was actually filmed this year. For that, Netflix needs a counterpart. Some turn to Hulu, and if you're a Hulu Plus subscriber you do at least get portability across multiple devices similar to Netflix. Unfortunately the content I want isn't always available on Hulu, and I'm not a fan of the delayed availability aspect either (waiting until the day after a show airs seems silly). Hulu has the pricing right, but the content and experience side could both use some work.
The ideal solution for me would be a service that contains the set of everything I care about that's not included in Netflix, extensible across all of my devices/PCs/Macs, for a monthly price substantially south of $50/month. The trick in all of this is the first stipulation: a service that contains the set of "everything I care about". Although I like basketball, I don't follow it religiously. I need the major networks, Comedy Central, perhaps the Food Network and one or two more. I need a smaller, targeted bundle. I don't mind the ability to scale up, but if Intel is really going after the cord cutters it needs to offer small steps.
I haven't talked about the quality aspect of all of this yet but I do believe there's a play there. TVs have gotten a lot bigger and cheaper, and quality HD projectors aren't absurdly expensive either. Getting truly high-bitrate, high-quality content that's streamable just hasn't been possible. I'd love the ability to stream > 10Mbps H.264, high quality content whenever I wanted to. I don't need it for all devices, but to be able to optionally kick into a high quality mode would start to enable some interesting high end usage models (and potentially higher revenue for Intel). Ultimately I'd love to see a situation where we can stream BD quality content when a movie launches in theaters, but that's a discussion for another time.
I realize I'm just one datapoint in all of this. I'd be very curious to see what you all have to say. In the comments below, share your thoughts on bundles, network/channel lineup, features you'd like to see and pricing. I can't guarantee anything, but this will at least give me good data to take back to Intel when I meet with them next.