Budget AMD Gaming System
With the budget gaming rigs, we have our first AMD-based system of this guide. Recommending AMD on the desktop is becoming increasingly difficult given Bulldozer's lackluster performance and Sandy/Ivy Bridge's domination at every level of desktop use. But there is a particular niche left for AMD: folks who want more than basic CPU power and the ability to play less demanding games, including old favorites—especially at lower resolutions.
The A8-3870K APU (accelerated processing unit) is a quad-core CPU with a lower-end discrete-level GPU on the same die. In terms of its CPU performance, the A8-3870K trades blows with the Intel i3-2100 in real-world applications. (While we don't have the A8-3870K in Bench, that comparison of an A8-3850 with the i3-2100 should give you a good idea of how the A8-3870K compares to the i3-2100 since at stock clocks, the A8-3870K is only 100MHz faster than the A8-3850.) Intel CPUs that are slower than the i3-2100 either come close to the A8-3870K or simply can't keep up with it. In other words, in terms of CPU-centric tasks, AMD's $110 APU performs similarly to Intel's $110 CPU.
However, the A8-3870K's integrated graphics perform more like a discrete video card than the integrated graphics you're probably used to. At stock speeds—and with DDR3-1866 memory—the Radeon HD 6550D graphics in the A8-3870K perform about as well as a GT 430, which is itself a $50 GPU. That said, the FM1 socket will see no future processors that are faster than the A8-3870K—it is a 'dead socket.' But the bottom line is that if you are using a lower-resolution monitor (like 1600x900 or 720p or lower), and are on a shoestring budget, the A8-3870K can be a sensible decision. While there will not be a more powerful APU released for the FM1 socket, this system could be upgraded to better graphics power by including a lower-end discrete card like the Radeon HD 6670 using AMD's Hybrid Crossfire technology.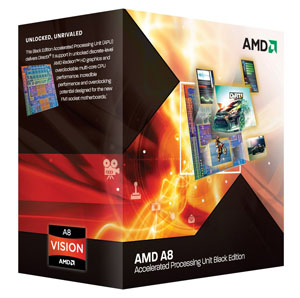 One important consideration in building an A8-3870K system is that this processor benefits greatly from the use of faster RAM, as clearly illustrated by Anand's tests. Thus, we're including a kit of DDR3-1866MHz here. Don't let the poor stock timings of the Samsung module fool you: these are superb overclockers. In my experience, they are reliably capable of DDR3-1866 9-9-9-24 at 1.45V; with the motherboard recommended, this will take a few moments of BIOS fiddling (that is, changing two settings). Of course, dual-channel RAM will also help more with the Fusion GPU performance, so if you can afford the extra $23 we recommend going straight to 2x4GB; alternately, if you're sure you won't regret it, you could go for a 2x2GB setup, but 4GB total is feeling a bit sparse these days.
Another important point is that socket FM1 will soon be replaced by socket FM2. AMD's next generation APUs based on the Trinity architecture are due out in retail channels within the next few months. Based on what we've seen of mobile Trinity along with early previews, the desktop version will feature stronger processing and graphics than FM1's Llano APUs. If you're not looking to build immediately, it might be a good idea to wait and see what Trinity brings; as long as pricing is in line with the current Llano offerings, Trinity should be a platform with a bit more legs.
Finally, while Intel has locked down its entire processor line below the i5-2500K/i5-3570K SKUs, one of the more appealing features of the A8-3870K is its unlocked multiplier. That makes overclocking the AMD APU very straightforward, and both its bus speed and multiplier can be manipulated to give you a faster than 3GHz CPU. Furthermore, its GPU can be overclocked, making its GPU faster than stock as well. In my experience, these APUs can be conservatively overclocked to 3.3GHz on the CPU side and 750-800MHz on the GPU side (from 600MHz at stock) on stock volts with the stock air cooler. More aggressive overclocks are possible with better cooling and/or higher volts (of course, spending a lot of money on cooling for a low-end APU may not be the best way to improve overall performance). Overclocking doesn't appeal to everyone, but being able to overclock the system's CPU, GPU, and RAM on a system with such a low price tag to get meaningful boosts in productivity and gaming is certainly a welcome option.
Regarding the case, a newer arrival on the scene gets our nod: the NZXT Source 210. It is a very roomy case with great thermals and high build quality for such a low price tag. It is not particularly quiet, though, so keep that in mind. That said, it's tough to beat for a cheap gaming rig—Amazon frequently has this case on sale for under $35. Like the productivity builds, we're recommending the Antec Earthwatts 380W power supply to power this system. Also as with the budget productivity builds, we're recommending a lower capacity 250GB hard drive simply to keep costs down—though again, keep your eyes open for sales on higher capacity drives.
The Gigabyte GA-A55M-DS2 motherboard recommended here is my favorite of the A55 chipset-based FM1 boards. The systems I've built with it are stable and reliable. Plus, this board features enough overclocking options in the BIOS to satisfy those who want to tweak and tune their system to get more than stock performance out of it. Here's the final tally:
Budget Intel Gaming System
Though the A8-3870K fills a somewhat narrow niche, if you are anticipating having funds available in the future for upgrades, then you will want to instead build around Intel's LGA 1155 socket. The Celeron G530 is the least expensive Sandy Bridge CPU, but don't let the Celeron name and low price tag fool you into thinking it's junk. I reviewed the chip in a previous buyer's guide, and while the system outlined below features weaker performance than the A8-3870K for CPU-based tasks, its Radeon HD 6670 DDR3 video card is more powerful than the 3870K's on-die Radeon HD 6550D graphics. That is, this budget Intel gaming system will be a bit better at gaming than the 3870K but worse for, say, productivity tasks.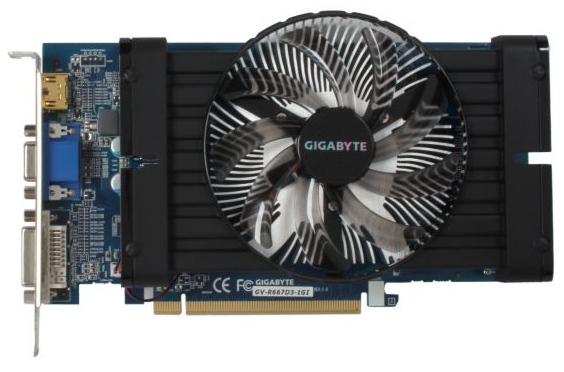 It's notable that the Radeon HD 6670 comes in two distinct flavors: GDDR5 and DDR3 versions. The GDDR5 variant is substantially faster in all scenarios than the DDR3 version. According to my own testing, in more demanding games like Aliens vs. Predator, the GDDR5 6670 can produce almost 30% higher frame rates than the DDR3 version at lower resolutions. The gap does narrow substantially in less demanding titles, however; for example, the DDR3 only lags behind the GDDR5 version by about 10-15% in Left 4 Dead 2.
The primary reason for recommending the less powerful Radeon HD 6670 in this guide is its cost: it can be regularly found for less than $50 after rebate. The more powerful 6670, on the other hand, rarely drops below $75 after rebate. While $25 isn't much in an absolute sense, it's a 50% increase in cost here for much less than a 50% increase in performance. In that sense, the DDR3 6670 is a better value for gamers on a tight budget. Bench includes metrics for the 6670 GDDR5's performance, and Ryan reviewed it thoroughly as well. If you're looking for other options, NVIDIA's GT 630 is an alternative that will also hit $50 after rebates, and it's basically the same as the older GT 440 hardware (96 CUDA cores), but our primary choice remains the 6670.
This Intel system will not benefit much (if at all) from higher-clocked RAM like the AMD APU system above, so we're back to DDR3-1333MHz RAM. The MSI H61M-E33/W8 H61 chipset-based motherboard is an exceptional value at $50 and will work out of the box with Ivy Bridge CPUs, unlike many older H61-based boards that require a BIOS update. This is not an immediate benefit now since the Celeron G530 is a Sandy Bridge CPU, but one of the LGA 1155 platform's main benefits is its upgradability from the G530—the potential to install a much more capable CPU and GPU will be very easy in the future. Here's the final rundown of our Intel Budget Gaming rig: