The Retina Display
Apple calls what's on the new iPod Touch a Retina Display, presumably because of its resolution - you get the same 960 x 640 as iPhone 4 owners. The panel quality however is very different.
The iPod Touch's Retina Display is LED backlit, but it appears to be a lower quality TN panel (or at least an inexpensive IPS derivative). This hurts two things: viewing angle and black levels.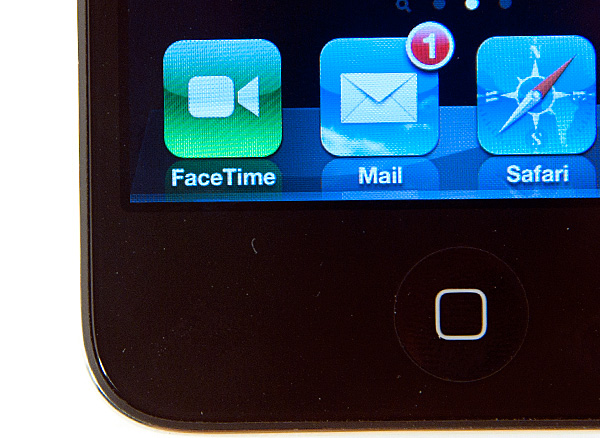 The screen is much more washed out at all angles not perpendicular to the screen. This is a problem if you leave your iPod on your desk and look over at it. It's noticeable.

Screen brightness is comparable at around 500 nits, but the black levels are what need work. I measured 2.4 nits for absolute black - four times brighter than the iPhone 4.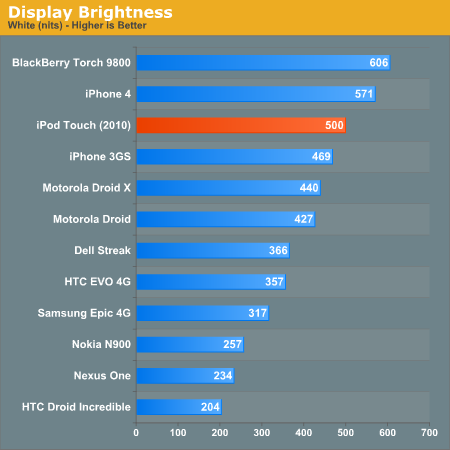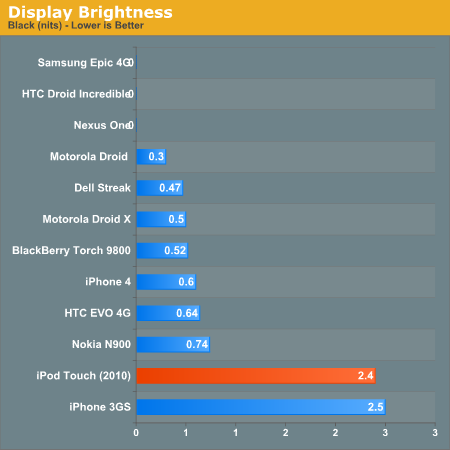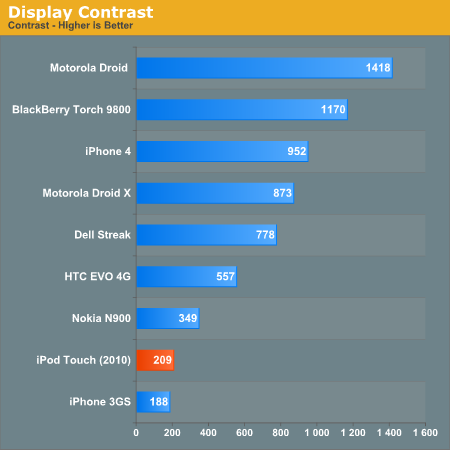 The bigger problem has to do with contrast. Apple boasted that the iPhone 4's screen had a 900:1 contrast ratio, the new iPod Touch only delivers about a fourth of that.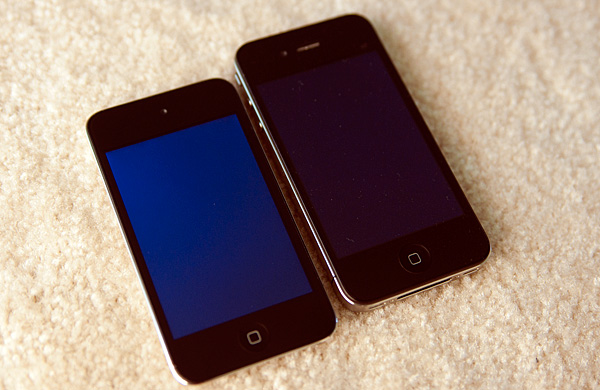 The pixel density is lovely though. I only wish Apple had shipped the new iPod Touch with a better quality panel. Those of you looking for a cheap iPhone 4 alternative should be aware that there are more sacrifices than just the missing cellular modem.