Graphics Performance
The key part of the name of the processor inside the Huawei MateBook X Pro 2021, the Intel Core i7-1165G7, is that bit at the end. G7 means that it has Intel's largest deployment of its Xe-LP graphics design. For your hard earned money, this is 96 execution units of what is the foundation of Intel's graphics portfolio moving forward over the next few years. Each unit has eight threads, providing 768 threads of graphics compute, and this number is more easily comparable to the offerings from AMD.
Huawei has paired the processor with 4x32-bit LPDDR4X-4266 memory, which should offer a theoretical peak bandwidth of 68.3 GB/s, and it's that number which is usually so crucial for integrated graphics performance. By contrast, a similarly equipped DDR4-3200 system will only achieve 51.2 GB/s, but is also cheaper to produce and more end-user customizable.
That being said, Huawei has enabled this laptop with a 3000x2000 display, which is a 3:2 aspect ratio. For gaming, 3:2 is an uncommon ratio, and so in some cases users may be forced into a more traditional 16:9 orientation, and experience black bars at the top and bottom of the display. Even for the games running at full 3000x2000 resolution, this is three times as many pixels as a standard 1920x1080 display – as we'll see in the benchmarks below, trying to run at 1080p medium is sometimes a struggle, let alone at full resolution. As a result, be understanding that not all of the screen's capabilities will be utilized during gaming.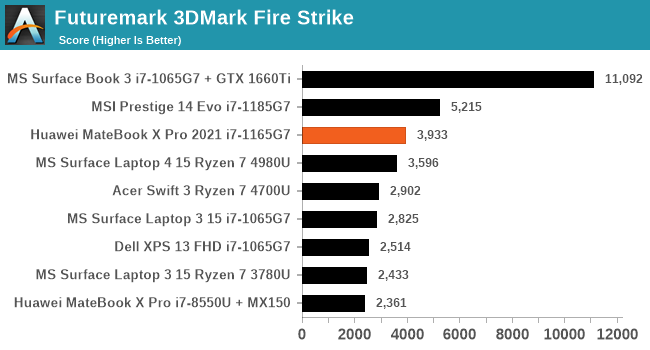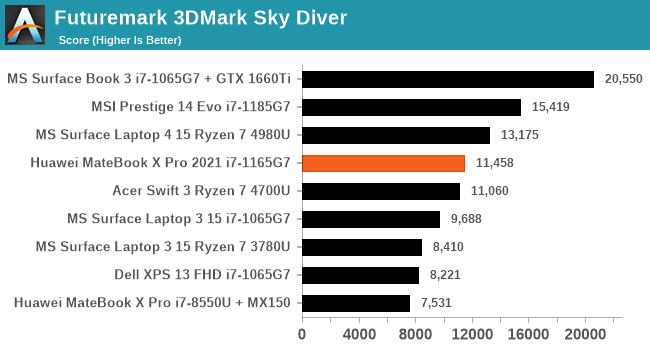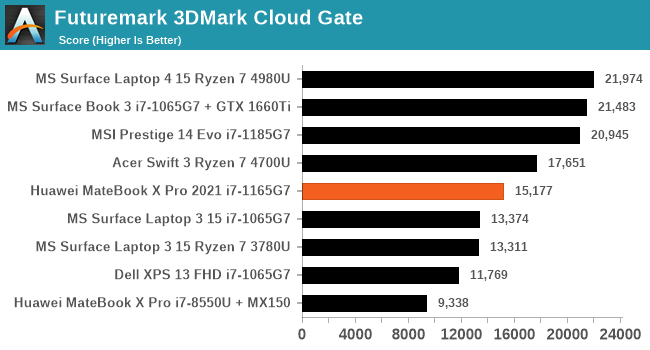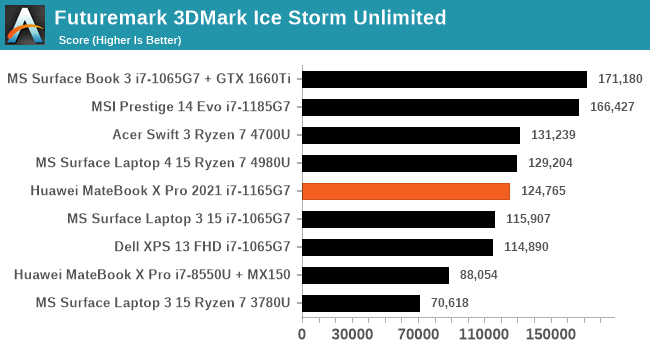 In our synthetic tests, the Intel integrated graphics seem to do a lot better with more complex scenes. With Fire Strike the system is very much ahead of AMD's best 4000-series offering, but dialing back down to Ice Storm and it now sits behind all the Ryzen 7 systems.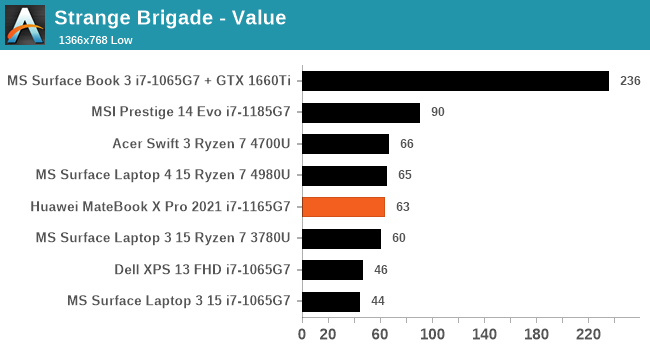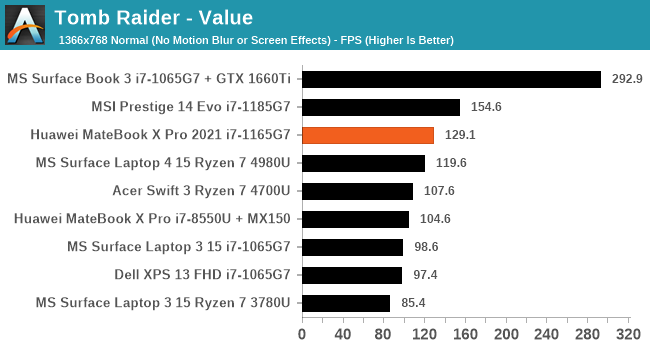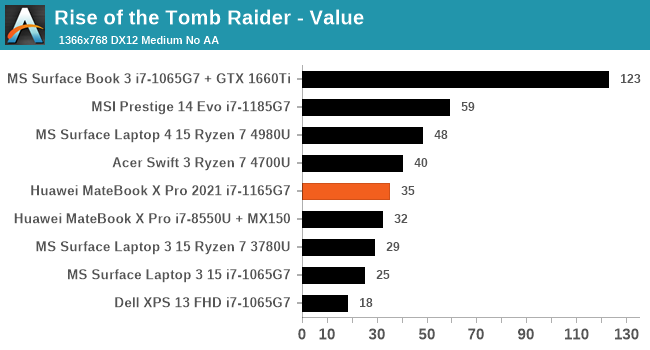 Overall Thoughts
The 1165G7 is definitely in the middle of the pack here. In certain environments it can excel and sits just behind the faster 1185G7, but the 15W extended power limit is certainly a factor when in some titles it struggles to match our Ryzen 4000 series systems. Nonetheless, it is a step up from the previous generation configuration.