GPU Performance
GPU performance of the Mi 10 Pro is something we've alluded to in recent few reviews we've published (OnePlus 8 & LG V60), as we've had a group of Snapdragon 865 devices which all seemingly performed near identical in terms of their peak and sustained performance numbers: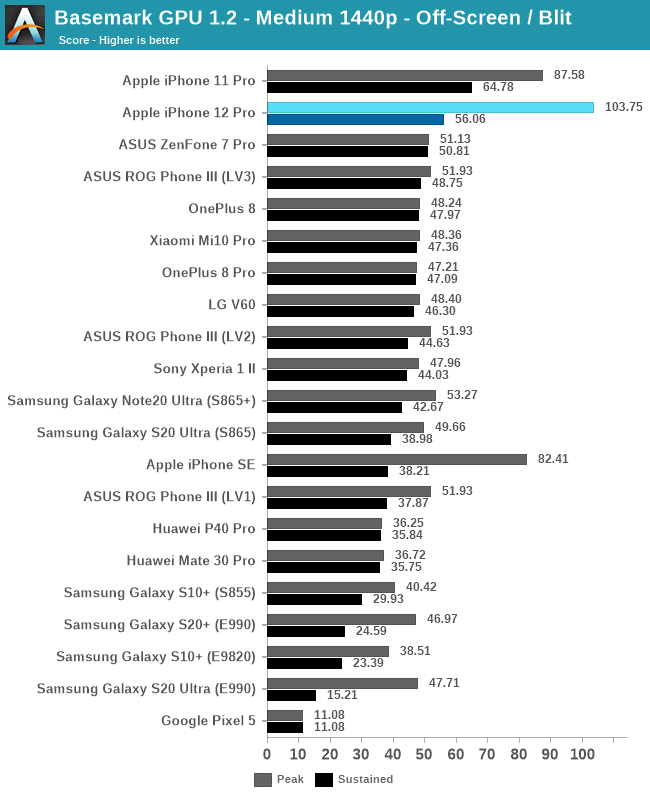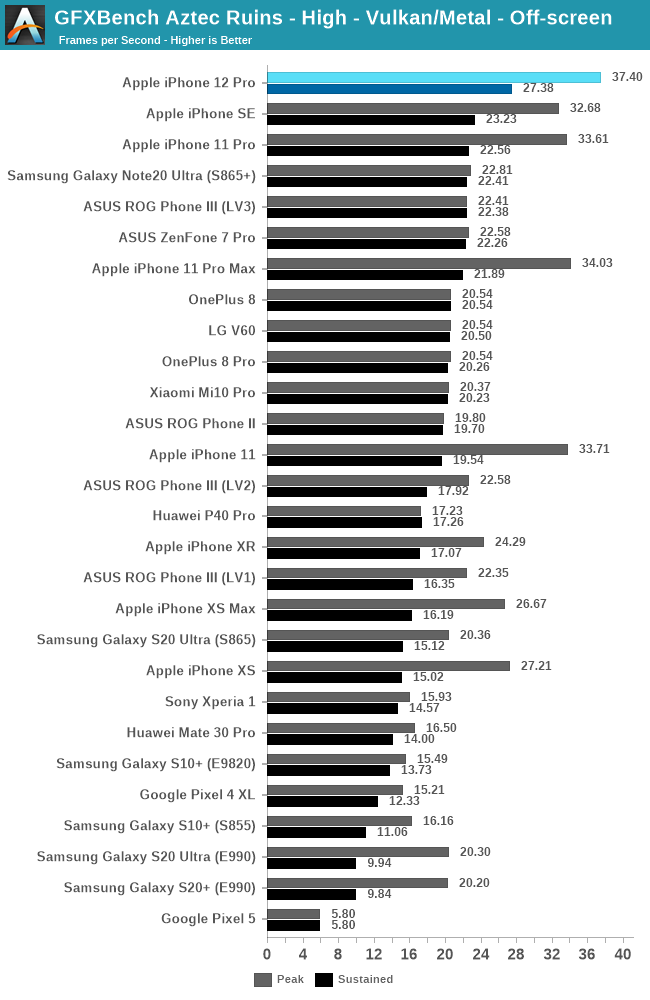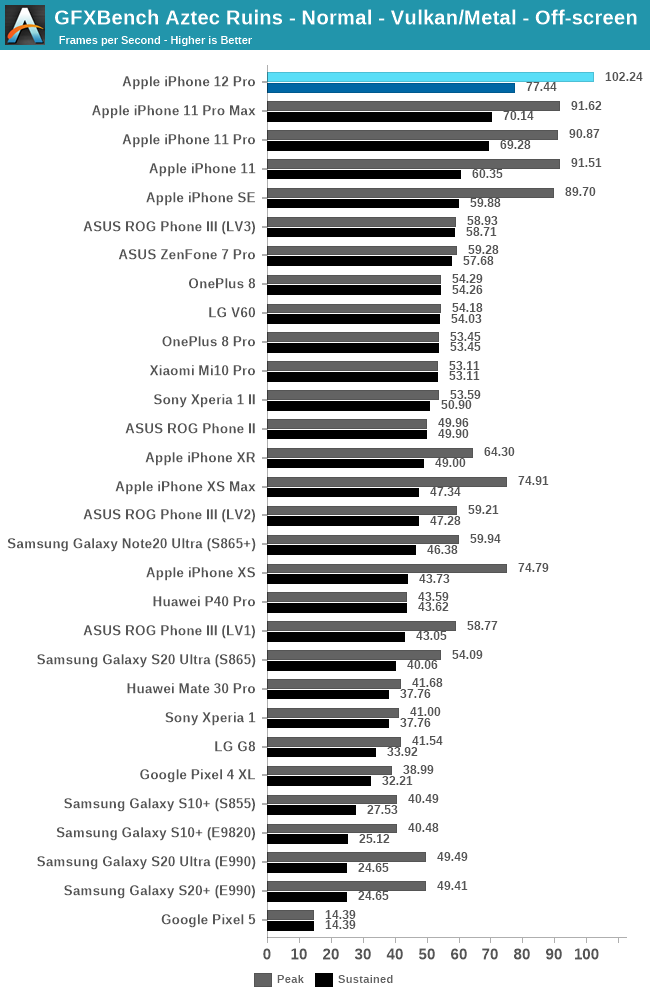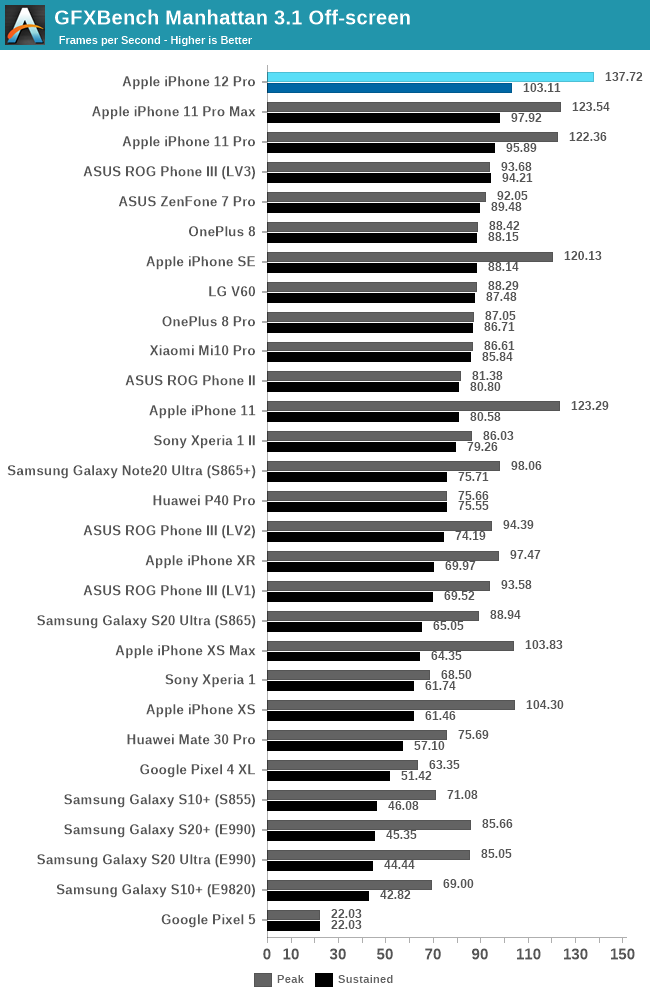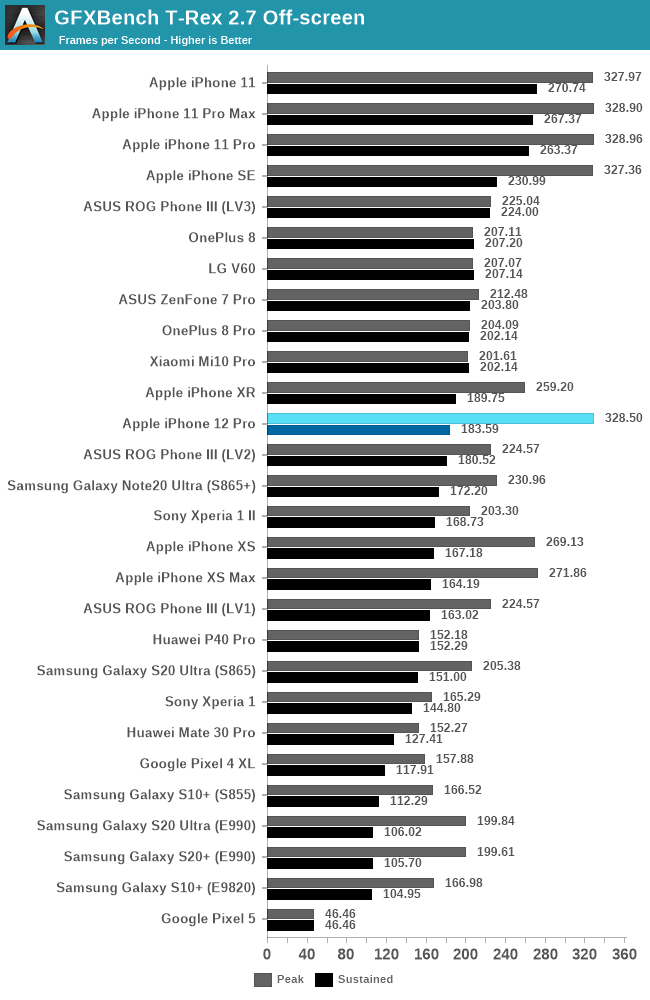 Indeed, you'd have a hard time distinguishing the Mi 10 Pro from the performance of the OnePlus phones or the V60 as seemingly all four phones exhibit the same benchmark results. Thermal throttling essentially doesn't exist on these devices as the thermal dissipation systems are more than up to par to be able to keep temperatures of the SoC and the Adreno 650 GPU in check, with the Mi 10 Pro barely hitting 40°C under prolonged load tests.
Overall, thanks to the higher refresh screen, big battery and excellent performance of the chipset, the Mi 10 Pro should be an excellent gaming device which offers a great gaming experience.