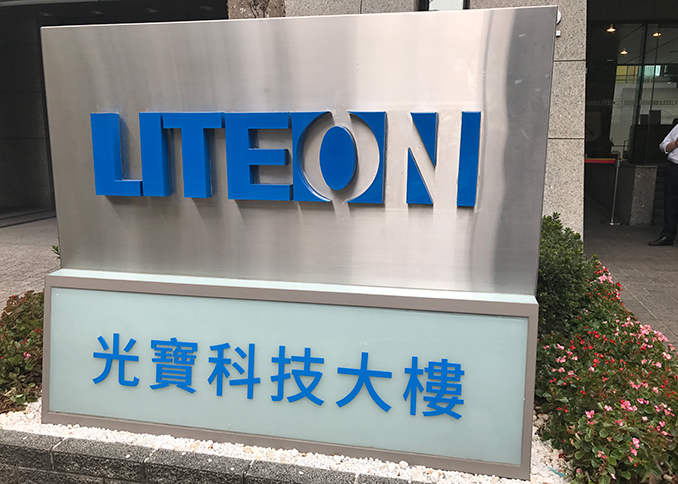 In our world, Lite-On is known usually as the maker of Plextor-branded SSDs, but Philips & Lite-On Digital Solutions Corp. (PLDS), a joint venture between Philips Electronics N.V. and Lite-On Technology Corp., is one of the world's largest makers of optical disc drives that produces rather unique products. At Computex, PLDS demonstrated its upcoming EB1 external ODD that supports Ultra HD Blu-ray playback.
The Lite-On EB1 UltraSlim Portable BD Writer can playback and burn all contemporary types of optical discs, including CDs, DVDs, and BDs. In addition, the product has everything that is required to playback Ultra HD Blu-rays, making it the word's second UHD BD-capable external ODD after Pioneer's BDR-XD06J-UHD. The key advantage of the EB1 over its rival is dimensions: the drive promises to be considerably slimmer and lighter, thus matching ultra-thin laptops.
The EB1 from Lite-On requires a USB 3.0 connection, so the company is debating whether it needs to sell it with a USB Type-A or a USB Type-C cable. Meanwhile, since the product is still in development, Lite-On does not disclose all of its specs just yet, but typically external ODDs burn discs rather fast these days, so it is reasonable to expect up to 6X speed for SL and DL BD-R media. Obviously, the EB1 ODD will support Lite-On's buffer underrun protection and other modern technologies that PLDS has.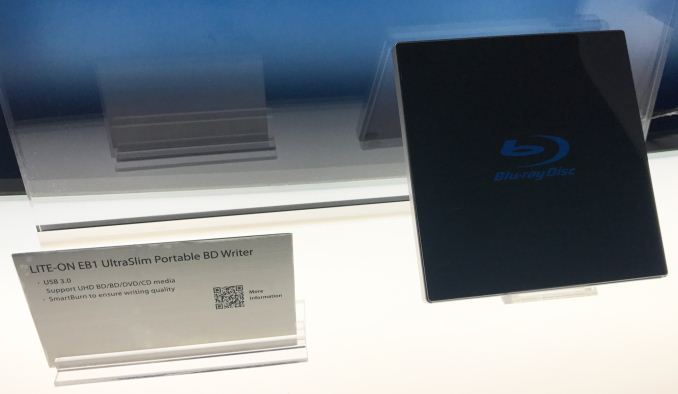 Keep in mind that to playback an Ultra HD Blu-ray disc on a PC, in addition to an appropriate ODD your computer must feature an Intel processor supporting SGX technology (activated in BIOS) and the UHD 630 iGPU, an HDMI 2.0a output with HDCP 2.2, Windows 10 OS and CyberLink's PowerDVD 17 software (read more here and here).
The price of the Lite-On EB1 has not been finalized, but the company is looking at a $80 – $100 range, making it cheaper than the Pioneer drives mentioned earlier. As for availability timeframe, expect it to hit the market early next year.
Related Reading:
Want to keep up to date with all of our Computex 2018 Coverage?

Laptops

Hardware

Chips
Follow AnandTech's breaking news here!