AnandTech Storage Bench - The Destroyer
The Destroyer is an extremely long test replicating the access patterns of very IO-intensive desktop usage. A detailed breakdown can be found in this article. Like real-world usage and unlike our Iometer tests, the drives do get the occasional break that allows for some background garbage collection and flushing caches, but those idle times are limited to 25ms so that it doesn't take all week to run the test.
We quantify performance on this test by reporting the drive's average data throughput, a few data points about its latency, and the total energy used by the drive over the course of the test.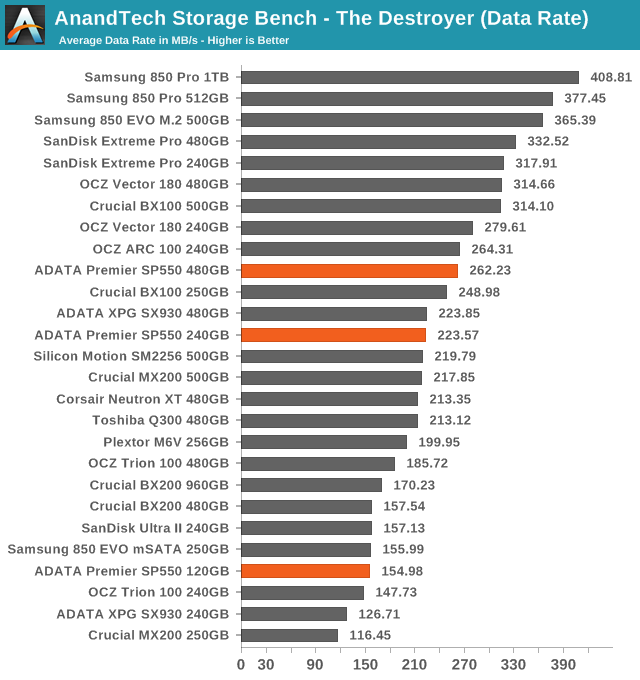 The average data rates sustained by the SP550 on The Destroyer are pretty good by budget drive standards. It's generally performing on par with other TLC drives of twice the capacity.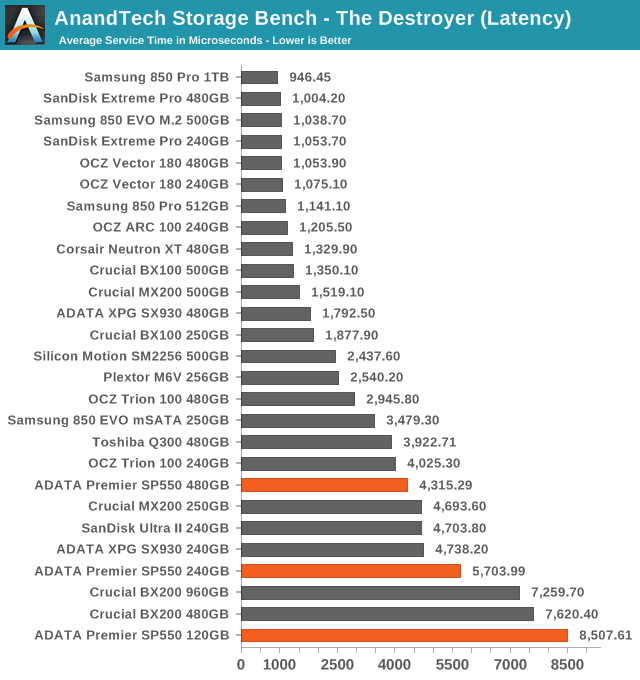 The latency situation for the SP550 is not good. Each model has a higher average service time than any other drive of equal capacity, except for the Crucial BX200, with the two smaller drives reaching values close to HDD rotational latency. While the Phison-based drives have lower average data rates, they are better at keeping the latency under control.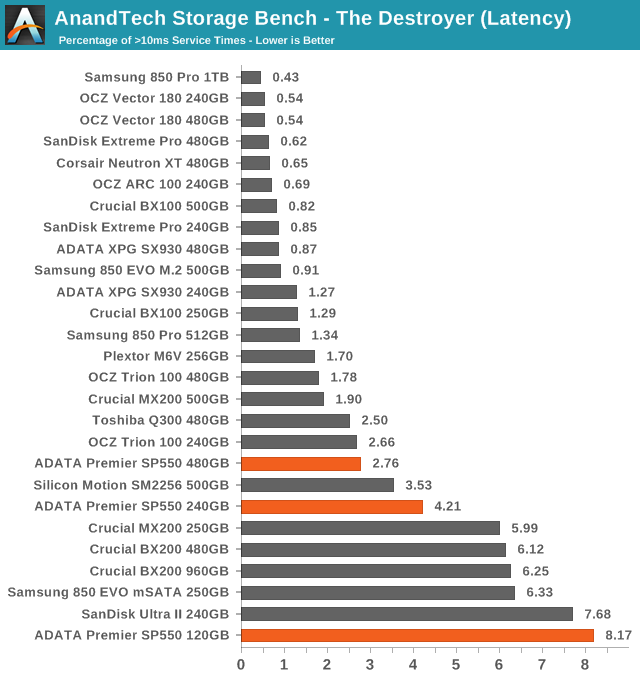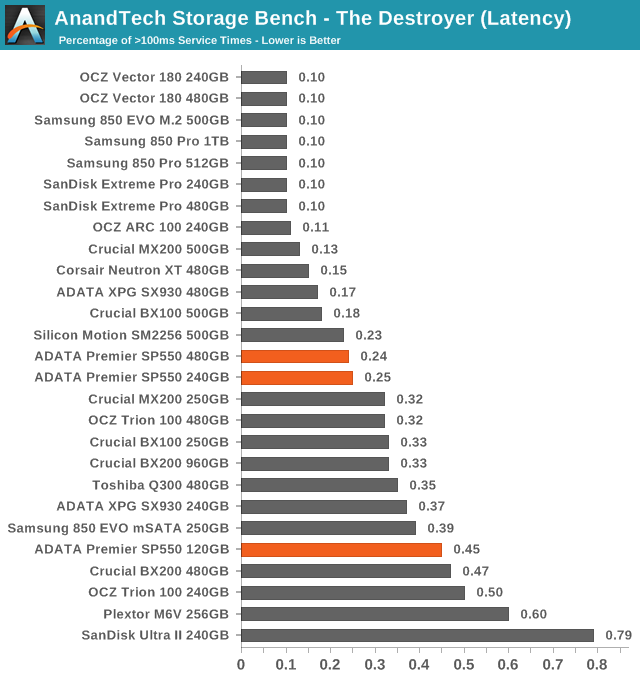 The frequency of moderate latency outliers is a bit higher for the SP550 than the competition, but it does a decent job of preventing the most extreme outliers that would not pass unnoticed by a user.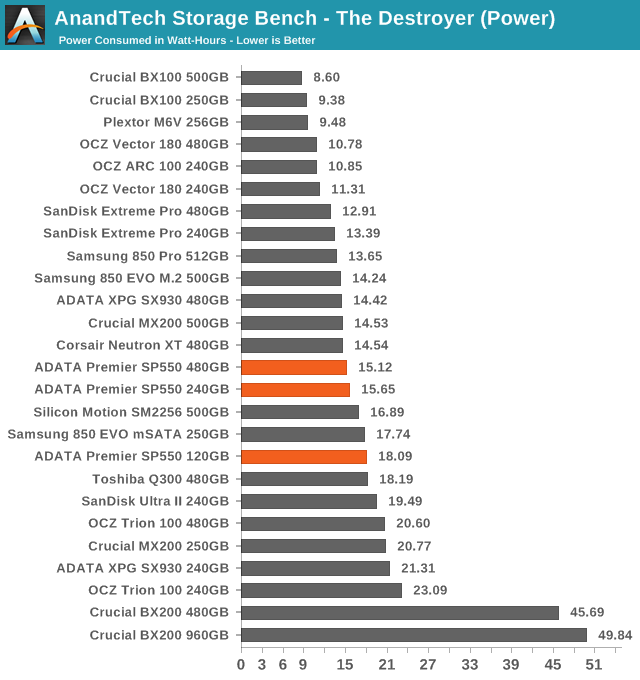 The BX200 posted an incredibly bad energy usage score but the SP550 completely turns that around and is the most energy-efficient drive with planar TLC NAND. Most MLC drives still score better due to completing the test in a shorter time span, but the SP550 is bridging that gap.