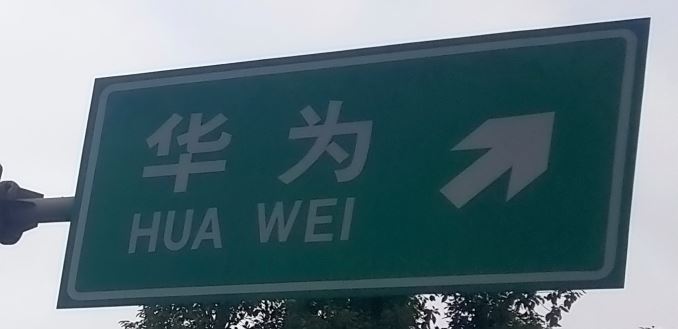 Sometimes the only way to develop a relationship with a technology manufacturer beyond a simple press release exchange with a media relations team, and the odd limited-time product review sample, is to meet the people responsible for designing, managing and marketing the products. Over the past two decades (almost), AnandTech has done this with numerous companies in the East and the West to great effect, to the point where our CES and Computex schedules are effectively packed to meet up with manufacturers we work closely with to update each other on perspectives in the industry as well as progress being made internally and externally. This November, we were given the chance to visit two of Huawei's facilities and speak to a number of important individuals at both Huawei and HiSilicon.
Huawei, A Perspective
If you've followed AnandTech's smartphone coverage of late, you might recall we attended the launch of Huawei's P8 and P8 Max handsets, with Andrei reviewing the Mate S, the P8, the Mate 7, the Honor 6 and we've also covered devices like the Mate 2 briefly in the past before Huawei's push to more western-style markets and devices.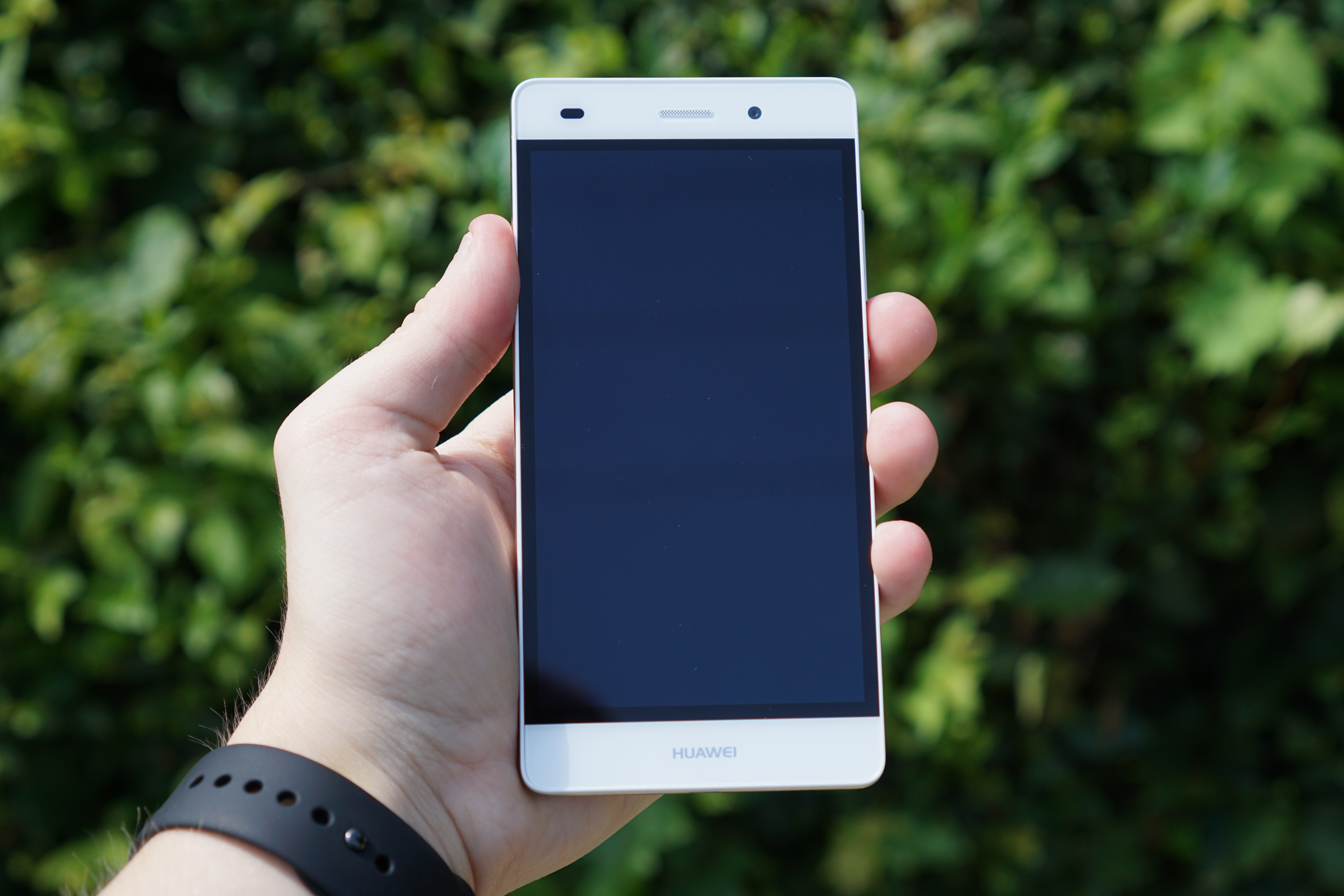 For lack of a better phrase, others have said that 'If Xiaomi is China's version of Apple, then Huawei is China's version of Samsung', and if we go by sales figures, Huawei is now regularly competing (depending on which metric you use) alongside Xiaomi, Apple and Samsung to be the biggest smartphone provider in China in terms of shipments and market share. Huawei has devices, they have the clout to mass-produce almost on demand, but they are having issues expanding outside of their main consumer base, which is part of the reason why these media tours are taking place. Having read through the trips of several previous journalists, it was slightly amusing to hear that a common factor brought up in discussions is that the name Huawei seems to be difficult for westerners to pronounce if they've never heard it before (for clarification, try hwa-way or hugh-er-way). Interestingly, Huawei doesn't see that as much of a barrier. I could certainly imagine members of my family seeing the name 'Huawei' and not having an idea how to pronounce it.
Nevertheless, Huawei's circumstances in the global market has been one reason why we have wanted to get into deeper contact, especially as one of Huawei's key technology assets is its custom silicon design capability for its SoCs. From their subsidiary company HiSilicon, whose roots can be traced back to the 90's, they produce chipsets designated 'Kirin', which implement ARM microarchitecture designs with other IP elements to form their own SoC, rather than relying on third-party designs such as from Mediatek, Qualcomm or Samsung. As part of our tour, we were present at the official media briefing (translated real-time from Chinese) for HiSilicon's latest chipset, the Kirin 950. As mentioned in our announcement piece, this chipset is built on TSMC's 16nm FinFET+ process and features quad A72 and quad A53 ARM processors as well as a new custom image signaling processor, Cat 6 LTE modem and dual memory controller support.
On the subject of SoC design, from the outside at least, if we were to consider Mediatek and Samsung both 'Tier-1' implementers of ARM's microarchitecture designs, as opposed to Apple and Qualcomm who take the ISA and do their own µarch designs, then from the outside HiSilicon's Kirin lineup seems to be eying the former development. I prefixed that last sentence with 'from the outside' because that distinction is important – HiSilicon has been closed to any in-depth discussion of the design, and the devices we have tested so far do not necessarily produce anything new into the ecosystem. Either we are missing a trick in understanding the design from the top-down, or not understanding the design philosophy behind why Kirin exists as opposed to an off-the-shelf Mediatek or Qualcomm comparison. As further explained in part of our media tour, we spoke to a number of individuals at HiSilicon for the purpose of understanding their perspective, and hopefully educating ourselves and passing this information on to our readers.
The Purpose Of This Piece
To augment the more professional analysis we usually do at AnandTech, this piece is more of an overview of the Huawei media tour combined with a look into corporate strategy, how Huawei sees itself, and where the difficulties might lie in their goals. This piece is written in a more colloquial style than some of our other write-ups, but even if everything on this trip we saw was cherry picked (see the next page), there is still some value in breaking down a metaphorical company 'black box' where we have products coming out on one side and press releases/marketing on the other with some magic in-between. In the past we've done this with HQ visits to ASUS, ECS, MSI, Logitech and others, as well as a long series of interviews with Intel and ARM. The fact that this is a company based in China that isn't called Foxconn suggests that even if all we see is 'just another smartphone factory'(™), we can at least probe the corporate structure and find out what makes a company like Huawei tick, asking questions and generating a long-term dialogue between us.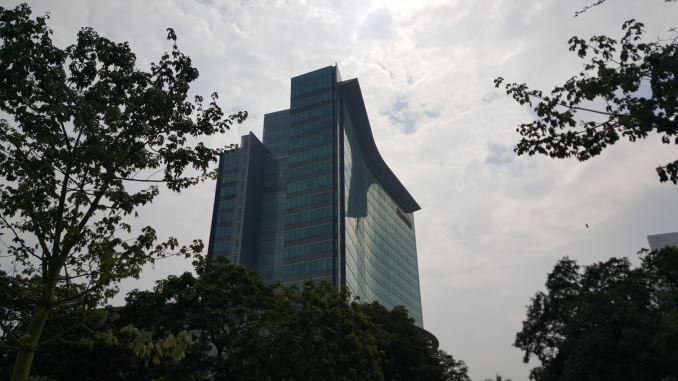 Huawei's main building, Shenzhen site