AnandTech Storage Bench - Heavy
Our Heavy storage benchmark is proportionately more write-heavy than The Destroyer, but much shorter overall. The total writes in the Heavy test aren't enough to fill the drive, so performance should never drop all the way down to the steady state. This test is far more representative of a power user's day to day usage, and is heavily influenced by the drive's peak performance. The Heavy workload test details can be found here.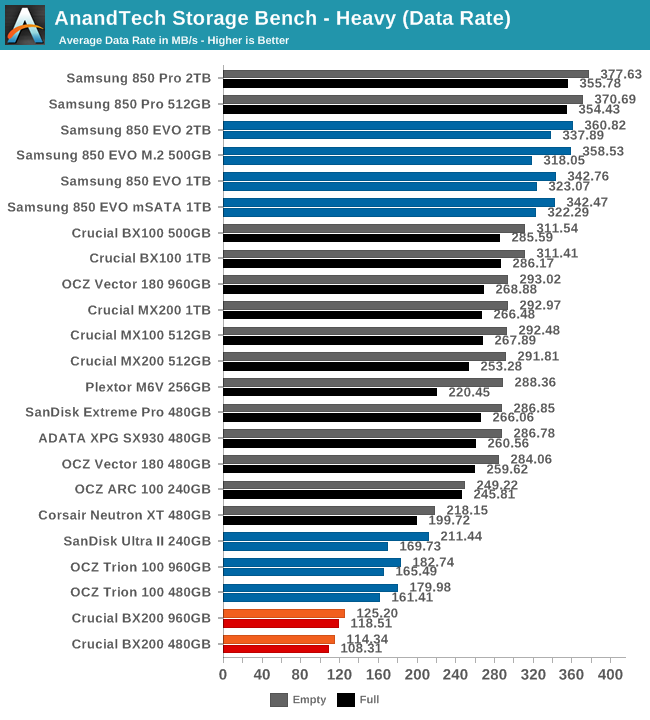 The higher proportion of writes on the Heavy test as compared with The Destroyer sends the BX200 to the bottom of the chart. The difference in performance between running the Heavy test on a freshly-erased drive and a completely full drive is atypically small, showing that the poor performance cannot be due to a mere lack of sufficient overprovisioning.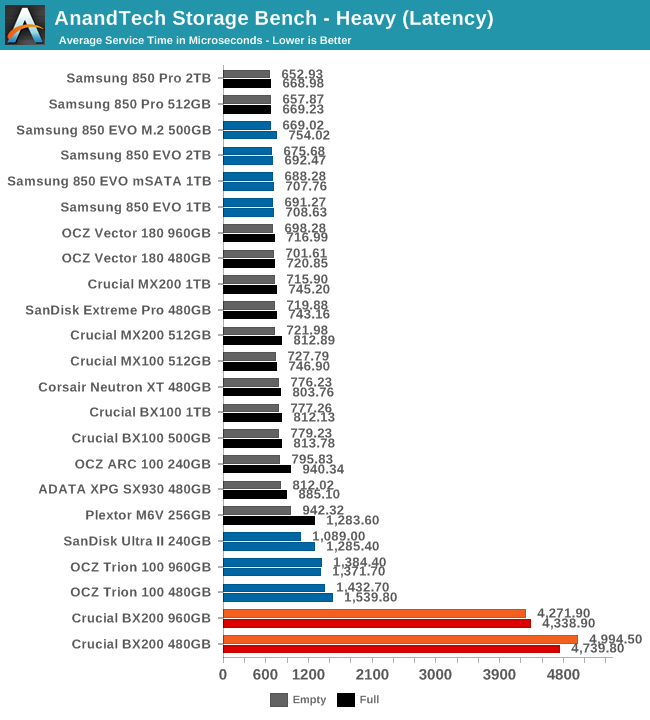 Until the BX200 came along, there wasn't much spread among SATA drive for average service time. The painful write performance shows up very clearly here.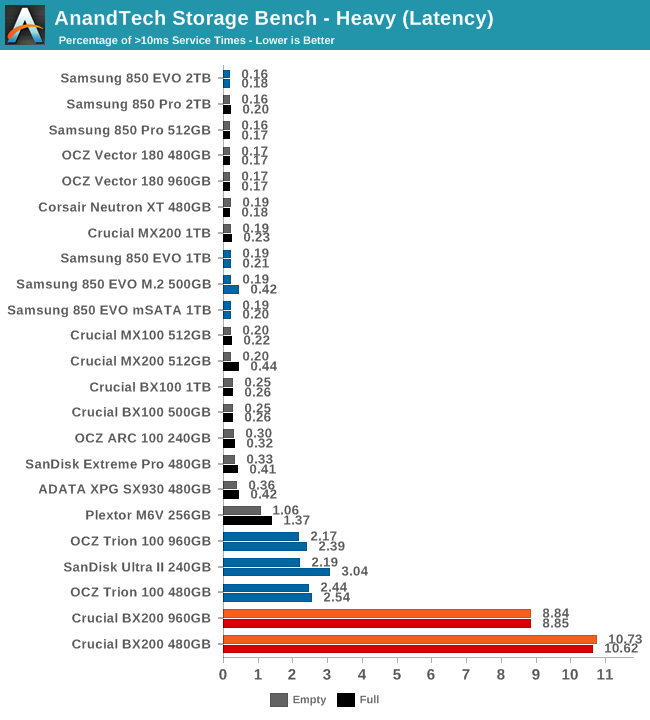 With 8.8% and 10.7% of operations taking more than 10ms to complete, the BX200 will clearly be noticeably slower than most modern SSDs under moderate and heavy load.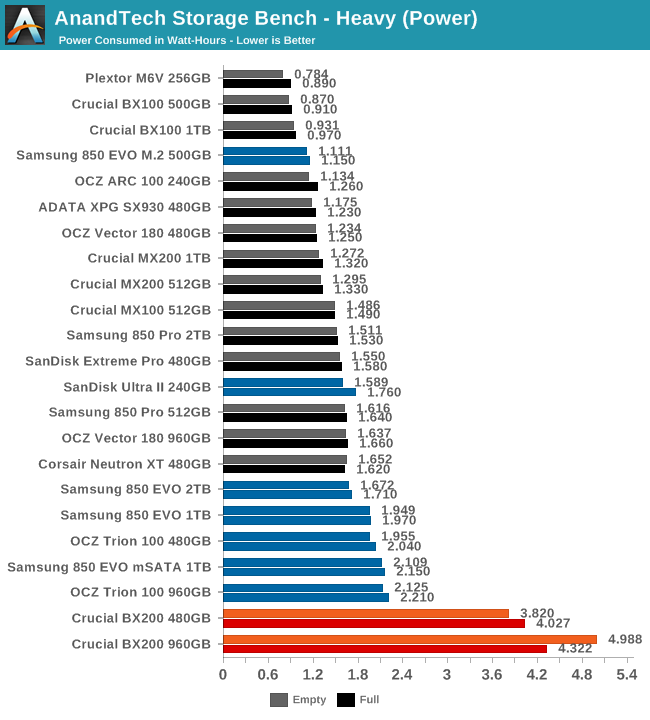 Power consumption is once again dismal, as the drive is apparently spending way too much of its time on its relatively ineffective garbage collection.