Cold Test Results
For the testing of PSUs, we use high precision electronic loads with a maximum power draw of 2700 Watts, a Rigol DS5042M 40 MHz oscilloscope, an Extech 380803 power analyzer, two high precision UNI-T UT-325 digital thermometers, an Extech HD600 SPL meter, a self-designed hotbox, and various other bits and parts. For a thorough explanation of our testing methodology and more details on our equipment, please refer to our How We Test PSUs - 2014 Pipeline post.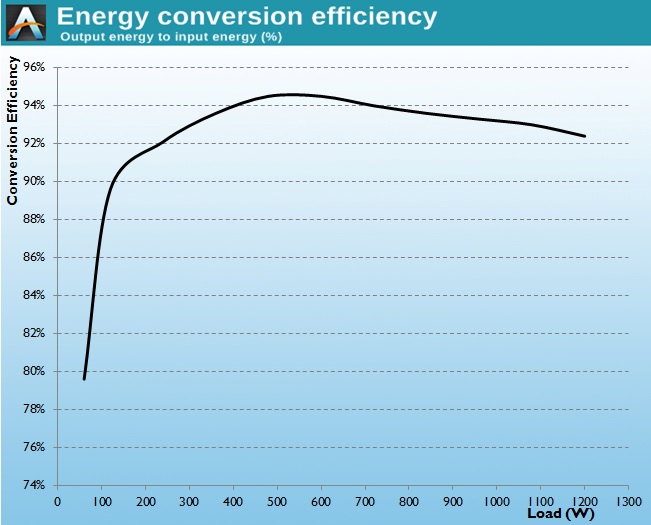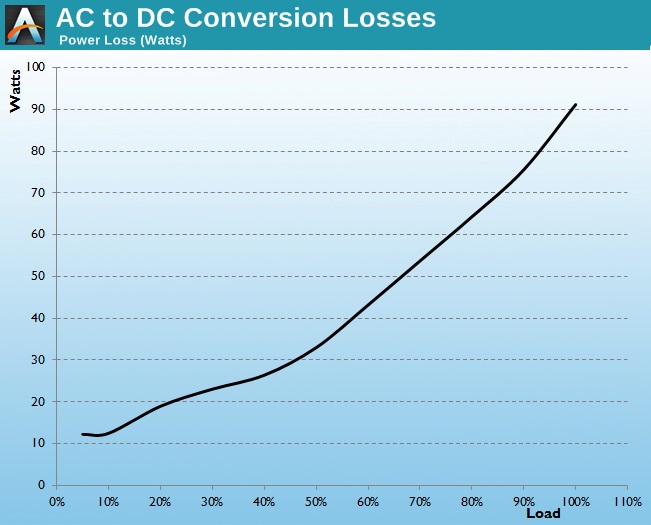 The Cooler Master V1200 Platinum performs very well at room temperature, with its efficiency peaking at 94.5% at 50% load. The average energy conversion efficiency within the nominal load range (20% to 100% of the unit's capacity) is 93.4%. As with all switching PSUs, the efficiency of the V1200 Platinum takes a dive at very low loads, dropping down to 79.6% with a load of just 60 Watts. The energy conversion efficiency climbs at such an extraordinary rate as the load increases that the energy losses do not increase at all within the 60 to 120 Watts output range.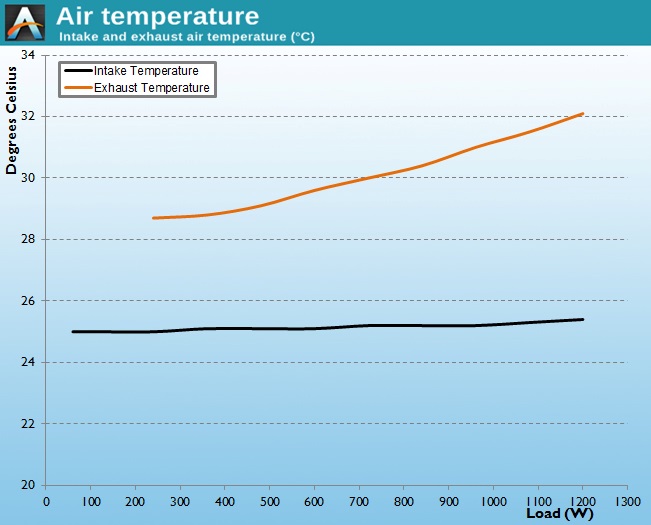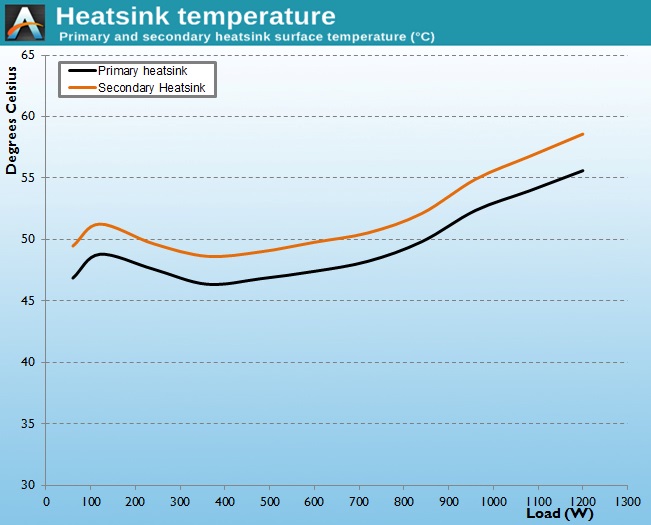 Following the same pattern as Seasonic, Cooler Master optimized the V1200 Platinum for maximum reliability and low operating temperatures, sacrificing the acoustic performance of the unit. With the fan in Hybrid mode and with an ambient temperature of 25°C, the fan starts at just 20% load and its speed quickly climbs up as the load increases. Although the noise is endurable up to 40-50% load, the fan speeds up so much after that point that the noise output is already beyond typical tolerable levels. If the V1200 Platinum is running at nearly maximum load for a prolonged period of time (a few minutes or more), then the noise output goes above 52dB(A), an unreasonably high figure for typical consumer use.