Seasonic Platinum SS-1050XP3 Cold Test Results
For the testing of PSUs, we are using high precision electronic loads with a maximum power draw of 2700 Watts, a Rigol DS5042M 40 MHz oscilloscope, an Extech 380803 power analyzer, two high precision UNI-T UT-325 digital thermometers, an Extech HD600 SPL meter, a self-designed hotbox, and various other bits and parts. For a thorough explanation of our testing methodology and more details on our equipment, please refer to our How We Test PSUs - 2014 Pipeline post.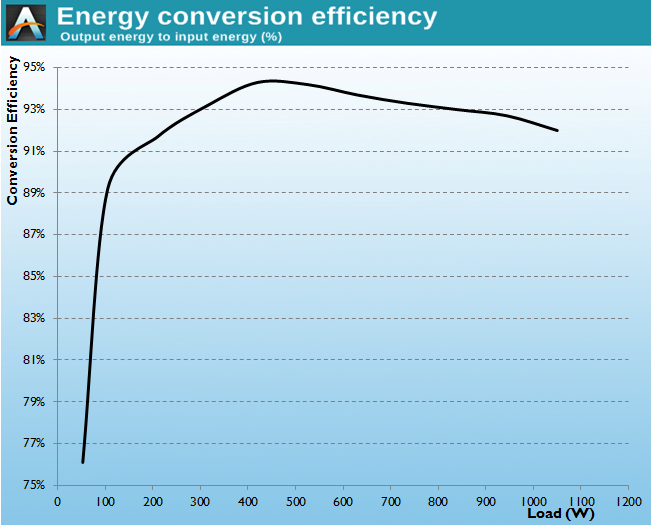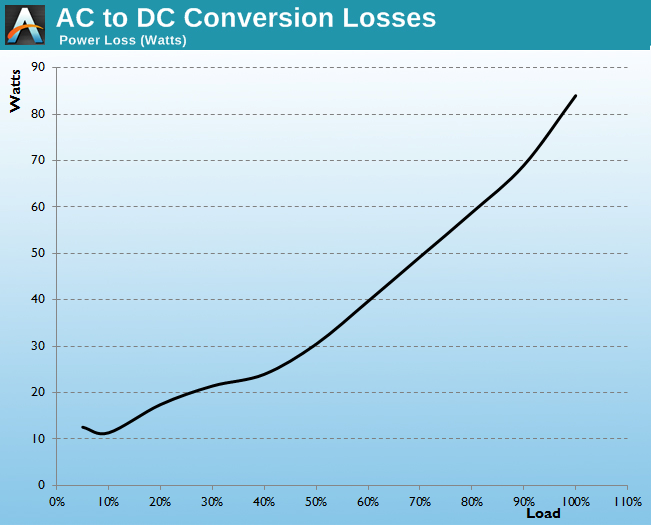 As expected, the Seasonic Platinum SS-1050XP3 delivers excellent energy conversion efficiency at room temperature, reaching an average conversion efficiency within the nominal load range (20% to 100%) of 93.1%. With a conversion efficiency of 94.2% at 50% load, it covers the 80 Plus Platinum requirements, yet the maximum conversion efficiency is 94.3% and appears at 40% load. At just 5% load, the efficiency takes a dive to just 76.1%. While this is natural for a switching PSU, the efficiency climbs at an extraordinary rate, reaching 89.2% at just 10% load. This makes the Seasonic Platinum SS-1050XP3 the first unit that we have seen to date with lower losses after doubling its power output from 53 to 105 Watts.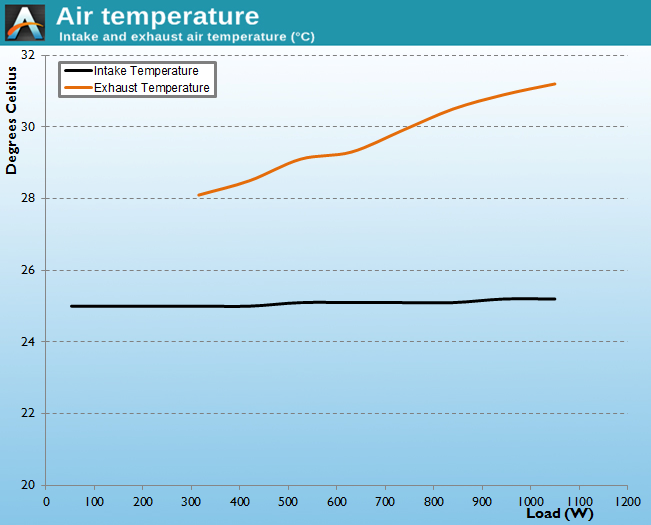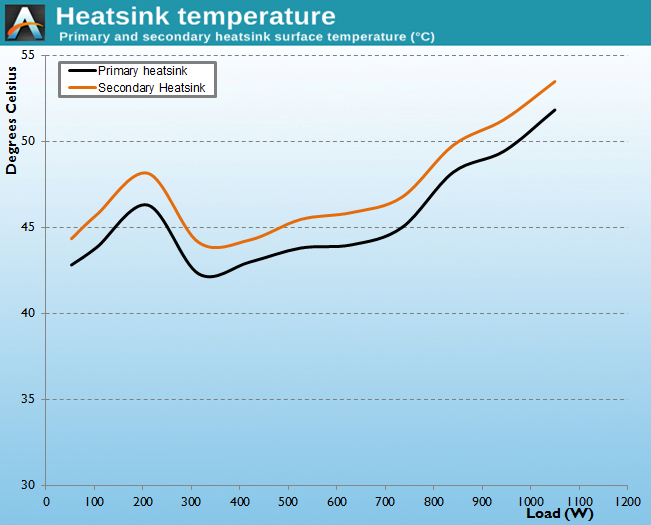 Despite the very high energy conversion efficiency, it appears that Seasonic designed the Platinum SS-1050XP3 with thermal performance in mind, not silent operation. Even with the fan in hybrid mode and at room temperature, the fan starts at 30% load, while the temperature of the PSU is still relatively low. This has a very positive impact on the thermal performance of the PSU, which maintains a very low operating temperature even at maximum load. On the other hand, the 120mm fan can be clearly heard at just 40% load and its speed climbs rapidly as the load increases, surpassing even 50dB(A) at very high loads. At such noise levels, the Platinum SS-1050XP3 can be clearly heard from rooms away.