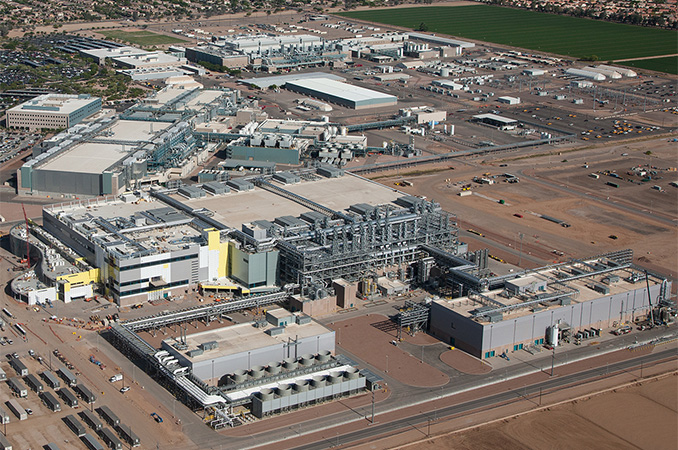 To address future demand for semiconductors amid severe chip shortages of 2020 – 2022, all leading chipmakers announced plans to build new fabs and even disclosed their estimated costs. But spiraled inflation, caused by the disruption of supply chains by the pandemic and then by the Russian war against Ukraine, increased costs of fabs for Intel and Samsung by billions of dollars, according to reports.
When Intel announced plans to establish a new manufacturing site near Magdeburg, Germany, last year, it said that its first production fab and supporting facilities would require investments of $18.7 billion (€17 billion) and negotiated $7.2 billion of state aid. But because of high inflation, increasing costs of materials, and high energy prices, the company now believes that the initial investment would be around $31.675 billion (€30 billion). According to a Bloomberg report last week, it would need $4.223 billion – $5.279 billion (€4 billion – €5 billion) more state support.
Intel confirmed that it was re-negotiating the support package with the German authorities because of increased fab costs, but they did not confirm the exact sums it sought.
"Disruptions in the global economy have resulted in increased costs, from construction materials to energy," a statement by Intel reads. "We appreciate the constructive dialogue with the federal government to address the cost gap with building in other locations and make this project globally competitive."
When completed later this decade, Intel's fab in Germany will be one of the most advanced semiconductor facilities in the world. Given the timeframe for starting production, it will likely use sub 1.8nm (post Intel 18A) fabrication processes to make chips for Intel and its customers of its Intel Foundry Service division.
Intel is not the only company to suffer from higher-than-expected fab costs. As it turns out, Samsung estimates that its initial investments in its upcoming fab near Taylor, Texas, will total over $25 billion, up more than $8 billion from initial forecasts, according to a Reuters report that cites three people with knowledge of the matter.
While wafer fab equipment accounts for the lion's share of fab costs and these tools are gradually getting more expensive, construction cost was the main reason the Taylor, Texas, fab got more expensive. Meanwhile, Samsung wants to build the fab sooner rather than later since it expects further cost increases.
"The higher construction cost is about 80% of the cost increase," one of Reuters's sources is reported to have said. "The materials have gotten more expensive," the source added.
Samsung is looking forward to completing the construction of its fab in Taylor, Texas, in late 2023 or early 2024. After it moves into the production tools, it will start making chips at the production facility in 2024 – 2025, presumably using its 3nm and 4nm-class process technologies.