Cold Test Results
For the testing of PSUs, we are using high precision electronic loads with a maximum power draw of 2700 Watts, a Rigol DS5042M 40 MHz oscilloscope, an Extech 380803 power analyzer, two high precision UNI-T UT-325 digital thermometers, an Extech HD600 SPL meter, a self-designed hotbox and various other bits and parts. For a thorough explanation of our testing methodology and more details on our equipment, please refer to our How We Test PSUs - 2014 Pipeline post.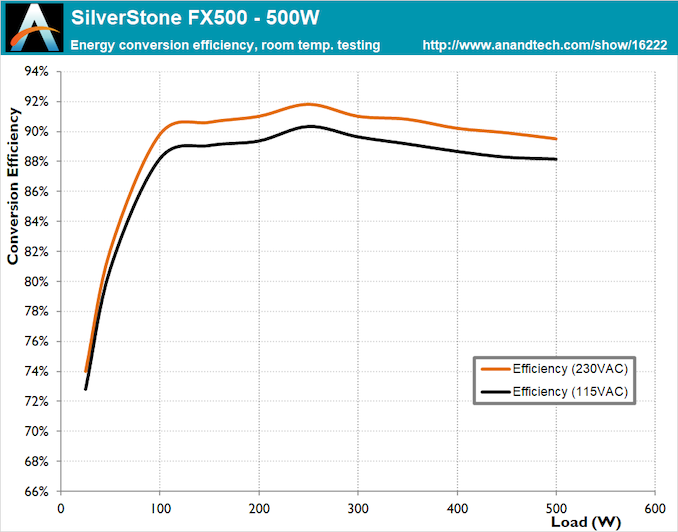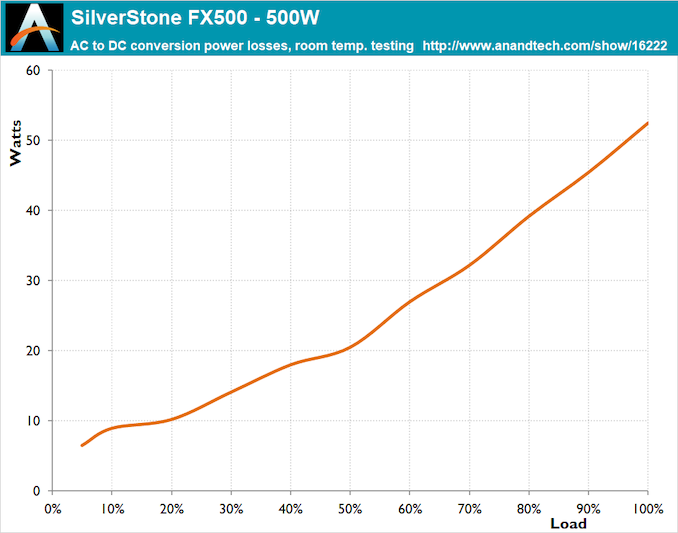 The energy conversion efficiency of the SilverStone FX500 meets the 80Plus Gold certification requirements when powered from a 115 VAC outlet. But it fails to meet those requirements when powered from a 230 VAC source, if only by a hair. The efficiency of the PSU plummets as the load decreases below 30 Watts, reaching 74% with a load of 25 Watts. In terms of efficiency, the FX500 does not seem to differ significantly from most 80Plus Gold certified ATX PSUs.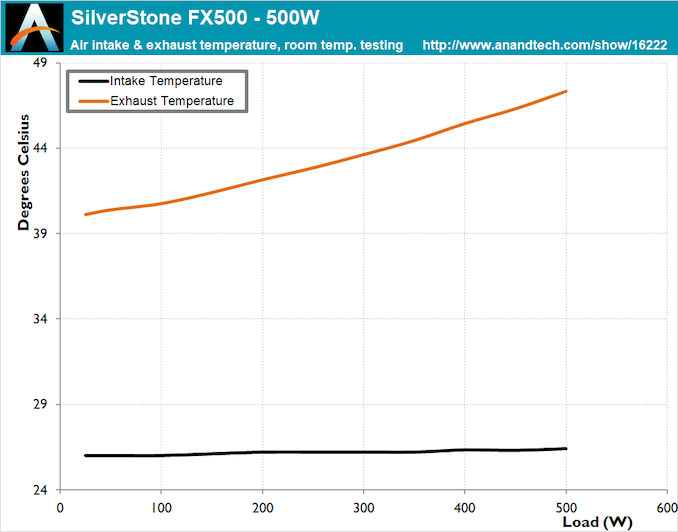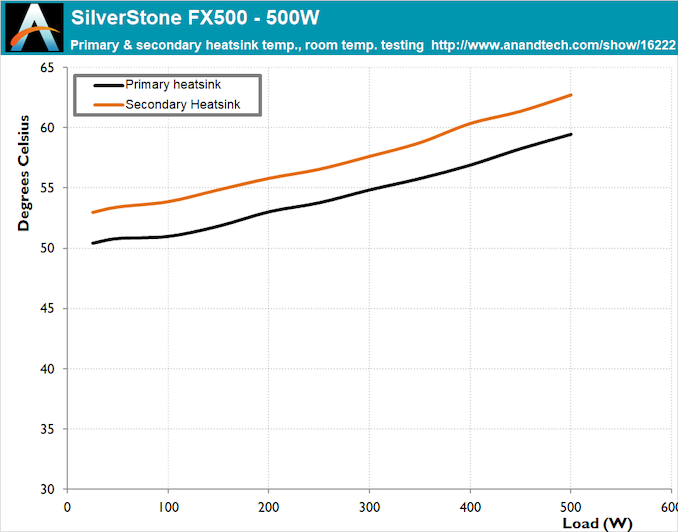 As expected due to its dimensions, the FX500 runs notably hotter than most ATX PSUs, even when compared to power supplies with outputs far greater than 500 Watts. Even though the tiny 40 mm is trying hard to keep the FX500 cool, the internal temperature of the unit surpasses 60°C. To be sure, these figures are not nearly high enough to be dangerous for the longevity of the unit but they are high enough to push the small fan to operate at very high speeds in order to cope with the thermal losses of the unit.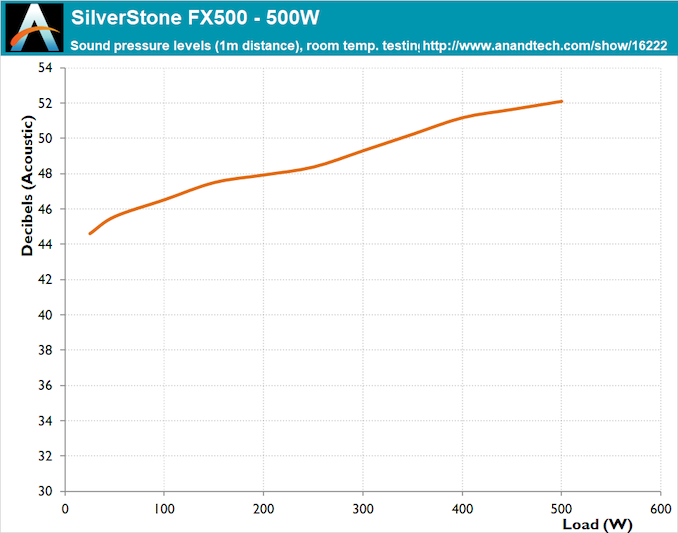 In terms of noise, the small 40 mm fan practically is a nightmare for anyone used to working with typical PCs. The small fan outputs 44.6 dB(A) worth of sound pressure while the PSU is running at a near-idle, and it surpasses 52 dB(A) under a maximum load. For comparison, a small hand-held vacuum cleaner outputs about 45 dB(A).