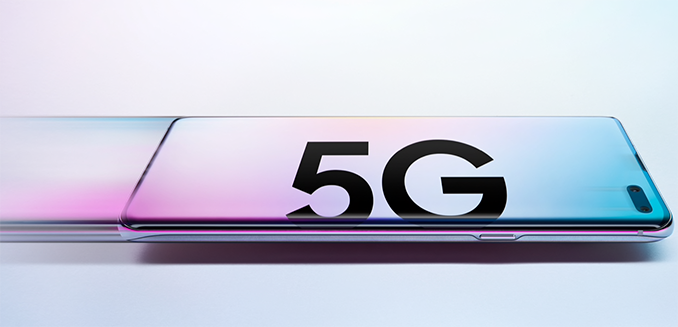 When Samsung introduced its new family of flagship Galaxy S10 smartphones in February, the company disclosed prices and launch timeframes for all models except one, the Galaxy S10 5G. Based on two reports citing industry sources and Samsung, the manufacturer will release its first 5G handset in South Korea in early April.
The Korean version of the Galaxy S10 5G will be powered by Samsung's Exynos 9820 together with the Exynos 5100 5G modem, essentially meaning Samsung will be the first to market with both a 5G phone and silicon. The 6.7-inch Galaxy S10 5G will be available in South Korea starting from April 5. Three South Korean carriers — KT, SK Telecom, and LG Uplus — will begin offering their 5G services starting on that date. According to a report, the Galaxy S10 5G has passed signal verification test by the National Radio Research Agency earlier this week, which gives the smartphone the green light to enter the market.
Pricing of the Galaxy S10 5G that is set to be equipped with 8 GB of RAM and 256 GB of NAND flash storage is not completely clear. Citing industry sources, the state-funded Yonhap News Agency reported on Thursday that the smartphone was expected to cost around 1.5 million won. Typically prices in South Korea have sales tax when listed, as do most of the world, so the pre-tax equivalent price in the US would be ~$1,199.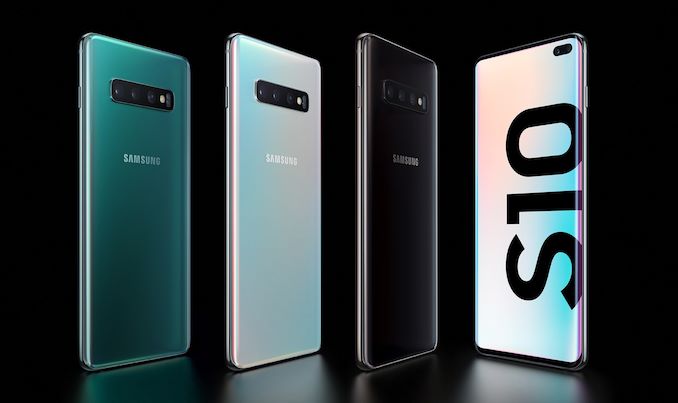 The Galaxy S10 5G smartphone will be available directly from Samsung as well as from the Korean telecom companies it supports. Samsung reportedly has no plans to run a pre-order program for the Galaxy S10 5G, but for those who register their devices from April 5 to April 11, it will provide a free pair of wireless Galaxy Air Buds, a wireless charger, or a 50% discount on display replacement (valid for a year).
Verizon plans to launch its 5G services on April 11. It is unclear whether it will start selling the Galaxy S10 5G on that date, or the smartphone will hit the US market a bit later after Mi-Fi services. US variants of the Galaxy S10 5G are expected to ship with the Snapdragon 855 + X50 modem hardware combination.
Related Reading
Sources: Yonhap News, Korea Herald, Nikkei