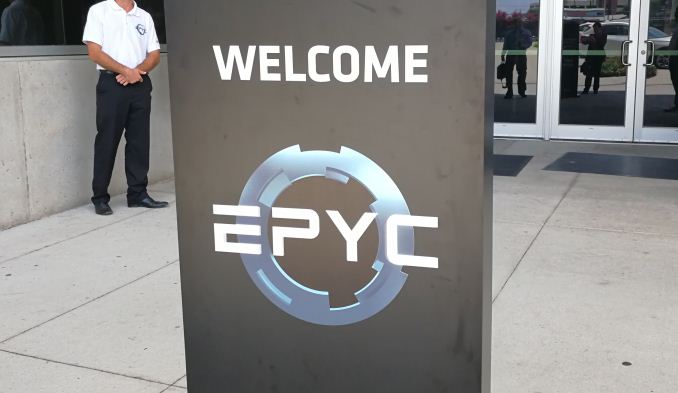 Earlier this year AMD announced its return to the high-end server market with a series of new EPYC processors. Inside is AMD's new Zen core, up to 32 of them, with the focus on the major cloud providers. We were the first media outlet to publish our review of EPYC, which showed AMD to be highly competitive in an Intel dominated x86 landscape. One of the concerns over the launch period was for the wider availability of EPYC: it was clear that AMD was announcing the product very early in its distribution cycle.
At SuperComputing 17 this week, the enterprise computing conference, AMD is announcing that it has ramped production of the processors and it has several OEMs ready, distributors ready, and system integrators expanding their portfolios.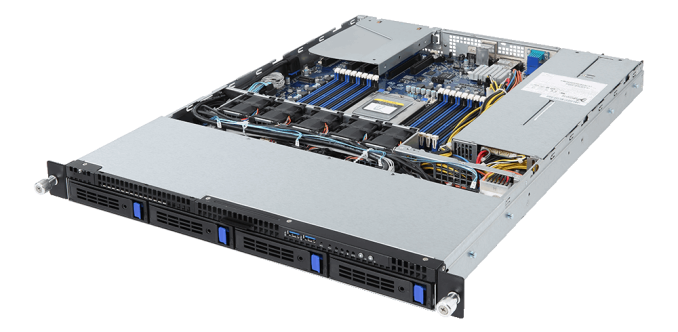 OEMs with EPYC enabled systems at Supercomputing this week include ASUS, BOXX, GIGABYTE, HPE (Hewlett Packard Enterprise), Penguin Computing, Supermicro and Tyan. Each company is targeting certain niches: ASUS for HPC and Virtualization with its RS720A-E9 and RS700A-E9 1U/2U servers, BOXX combining EPYC with Radeon Instinct for multi-GPU compute solutions and deep learning, GIGABYTE with rackmount servers, HPE for complex workloads and Supermicro moving from tower form factors to 1U, 2U and 4U for HPC and storage.
"The industry's leading system providers are here at SC17 with a full breadth of AMD-based solutions that deliver outstanding compute capability across HPC workloads," said Forrest Norrod, SVP and GM of Enterprise, Embedded and Semi-Custom, AMD.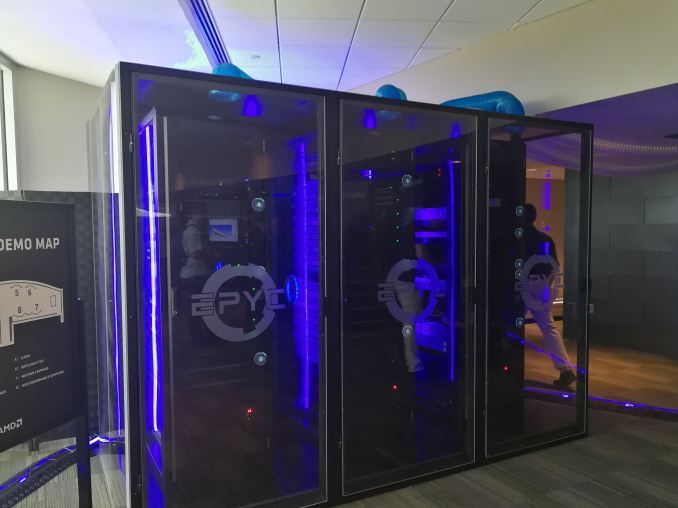 We had a meeting with AMD for this launch. Normally OEM systems coming to the market might not light the news on fire, but we did have an interesting line worth mentioning. AMD stated that there has been a steep production ramp for EPYC processors, after the initial phase with the cloud providers ensuring that the systems are ready to go, and so are ready to meet OEM requirements. We were told that all the SKUs announced at launch are in production as well, all the way down to the 8-core and the 1P parts, so OEMs that are interested in the full stack can now flex their product range muscles.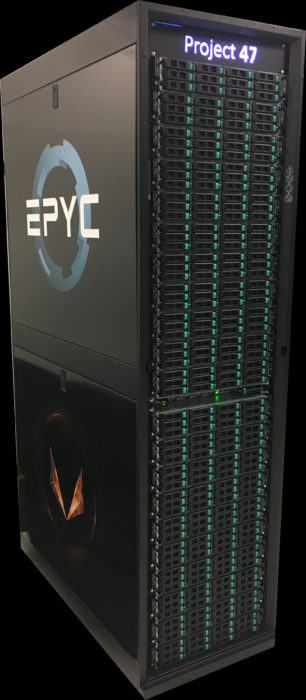 AMD also wheeled out the Inventec P47 system that it announced at launch, with a single EPYC processor and four Radeon Instinct MI25 GPUs. In partnership with AMAX, 47 of these systems were put together into a single rack, capable of one PetaFLOP of single precision in a turnkey solution. From today, AMAX is now taking pre-orders for this rack, for delivery in Q1.
ROCm 1.7 Gets Multi-GPU Support, Support for TensorFlow and Caffe
AMD also announced that its open-compute platform for graphics, ROCm, is being updated to 1.7. With this revision, ROCm adds support for multiple GPUs for the latest hardware, as well as support for TensorFlow and Caffe machine learning frameworks in the MIOpen libraries. This should be bigger news, given the prevalence of TensorFlow when it comes to machine learning. AMD also stated that ROCm 1.7 delivers additional math libraries and software development support, to provide a 'foundation for a heterogeneous computing strategy'.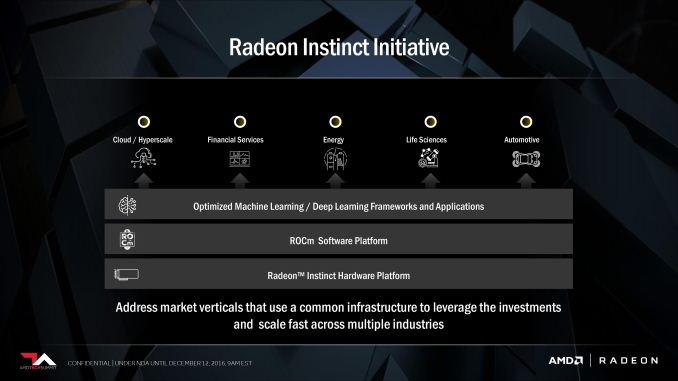 Related Reading